The John Smith Legacy Texture and Resource pack is one of the most popular of its kind. It is a RPG-themed texture pack, that has incredible details, despite it only being in a 32×32 resolution.
It has a story similar to the well-known DokuCraft. The John Smith Texture Pack was a very popular texture pack for Minecraft, however it was eventually discontinued by its creator (the last update was around version 1.2.5). But the community was so happy with the pack, that they decided to continue developing it themselves instead of letting it become forgotten. Right now, it is maintained by the JS TEAM (John Smith Team).
Other than providing amazing enhancements to the graphic interface of Minecraft, the John Smith Legacy Resource Pack also supports tons of mods. So if you are the type of player with several mods installed, this might be the perfect texture pack for you. For a full list of mods supported, check out the bottom of this review.
Important! You will need either OptiFine or MCPatcher for this texture pack to work properly.
Screenshots of John Smith Legacy:
Default Texture Pack Comparison: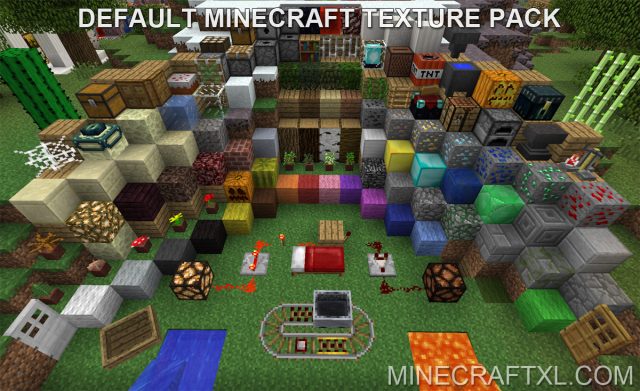 How to install John Smith Legacy Resource Pack:
Download the Texture Pack.
Start Minecraft.
Press Esc and to to options.
Click on "Resource Packs".
Click on "Open resource pack folder".
Put the .zip file you downloaded, in to the resource pack folder.
The texture pack should now appear in Minecraft, choose the texture pack and click "Done".
Enjoy and play !
Mods supported
Click to see all supported mods
Additional Pipes – Full Support
Applied Energistics – Full Support
Bibliocraft 1.1.2 – Full Support
Buildcraft 3.4.3+ – Full Support
ChickenChunks 1.2.1.0 – Full Support
Compact Solar Arrays 3.2 – Partial Support
ComputerCraft 1.5 – Full Support
Equivalent Exchange 3 pre1f – Partial Support
Extra Biomes XL 3.11 – Full Support
ExtraBees 1.5 – Partial Support
Factorization 0.7.10 – Full Support
Forestry 1.7.0 / 2.0.0 – Partial Support
Gravisuite 1.8 – Full Support
Greg's Lighting 1.7 – Full Support
GregTech 2.81a – Partial Support
Iron Chests 5.0 – Full Support
Logistics Pipes Unofficial – Partial Support
MiscPeripherals 3.1 – Full Support
Minefactory Reloaded  – Partial Support
Modular Forcefields (MFFS)  – Partial Support
Mystcraft 0.10 0.10.0+ – Full Support
Mystcraft 0.9 0.9.5.00 – Full Support
Nether Ores 2.0.0+ – Full Support
Not Enough Items (NEI) 1.4.7.0 – Full Support
Nuclear Control  – Full Support
Petroleum Generator 1.2.1 – Full Support
Portal Gun 1.4.7v5 – Full Support
Powerconverters 2.2 – Partial Support
Project Bench – Full Support
Railcraft 6.14+ (6.17) – Full Support
Redpower 2 pre6 – Full Support
Soul Shards 1.26 – Full Support
Steve's Carts 2 a39 – Partial Support
Thaumcraft 3 3.0.3 – Partial Support
Thermal Expansion 2 2.2.2 – Full Support
TubeStuff 51.0.0 – Full Support
Partial Support Twilight Forest 1.14.0 – Partial Support
Valve Pipes 1.3 – Full Support
Wireless Redstone ChickenBones Edition (WRCBE) 1.3.3 – Full Support
XYcraft 0.10.13 – Partial Support