worstseedever
If you turn around where you spawn there should be sand that collapses to reveal a zombie spawner and there is also iron to the right. Under the iron is a dungeon, under the coal patch in the rock is a dungeon.
Seed ID:
worstseedever
Images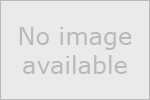 Comments
New seeds
Seed ID
(case sensitive)
Description
32
Large very flat land with snow and ice everywhere and some lava. Amazing snow landscape.
omgjizzfacelol
Above ground dungeon.
awesomeness
4 Tall reeds, lava waterfalls, and a large forest.
ggggggggggggggggg
Tundra islands. Floating snow.
4779622059751172796
3 Dungeons, All connected. Spawner 1: -1580 47 -639 Spawner 2: -1581 32 -625 Spawner 3: -1583 61 -631
3666440496532277820
Spawn in a dungeon. Nice world.
187
Cool snow map
666
Large desert
-1784338777788894343
Floating mountains, natural forest fires, and lots of pumpkins
1920120023
High amount of mushrooms near spawn. Large-ish hills.
Follow us on Facebook








Featured Tools

Featured Mods

Featured Resource Packs

Misc