The AppleMilkTea Mod adds a whole bunch of new items to Minecraft, items mainly focused around tea, milk, and apples, as well as brewing various substances, such as tea. That's not all though, you will get access to a wide variety of new items, blocks, and equipment, some of which may seem pretty misplaced (such as laser guns), but are cool nonetheless.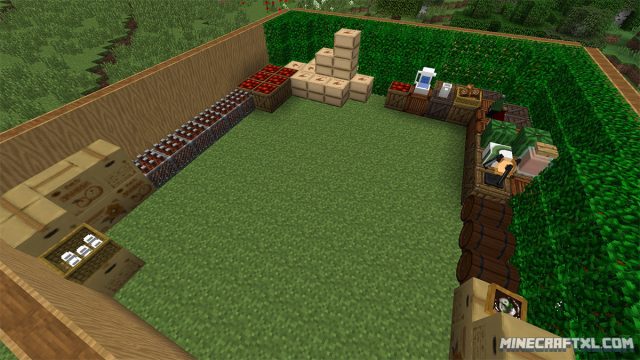 Important: this mod requires Minecraft Forge in order to function properly.
Here is a list of the features added by the AppleMilkTea Mod:
A new brewing system.
A wide array of various teas.
Ice cream!
A bunch of varied Japanese food such as bowls with rice and various meats, stews, sake and more.
Baskets you can put food in, such as eggs or bread.
An awesome ned food crafting system.
A bunch of new random decorations such as wood piles, tissue boxes, lamps, bushes, and much more!
Drinks! A lot of new drinks! Vodka, gin, sake, you name it!
Different kinds of boxes and crates, great for building or decorations.
New jars of jam and jellies.
A completely new village building called the Tea Shop!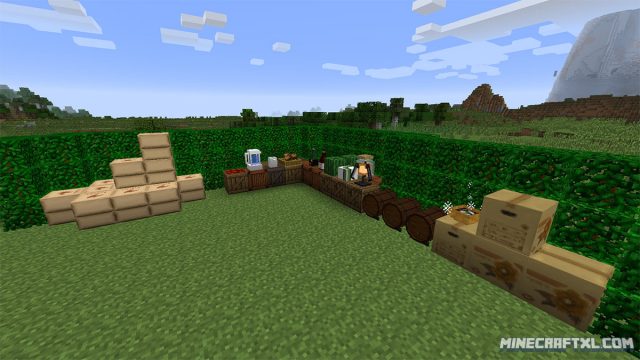 That is not a complete list though, there are some more odd things and cool stuff, but the rest are for you to discover by yourself! You can also check out the official wiki, although it is in Japanese so it is probably not much help unless you understand that.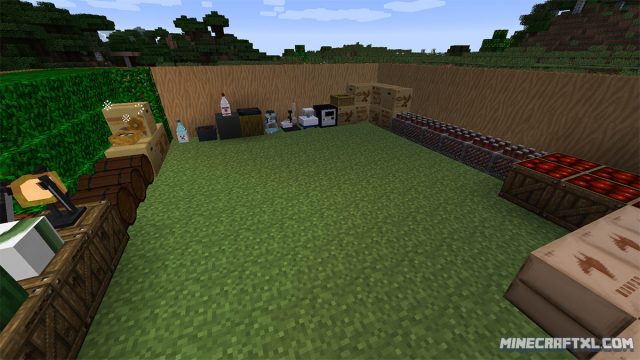 The AppleMilkTea Mod is pretty great though, and of high quality, everything looks pretty great, and no bugs were encountered when we tested it. The textures and aesthetics work great with the default look of Minecraft, so it won't clash either (well, some of the more outlandish features of the mod might, but that is not a problem at all).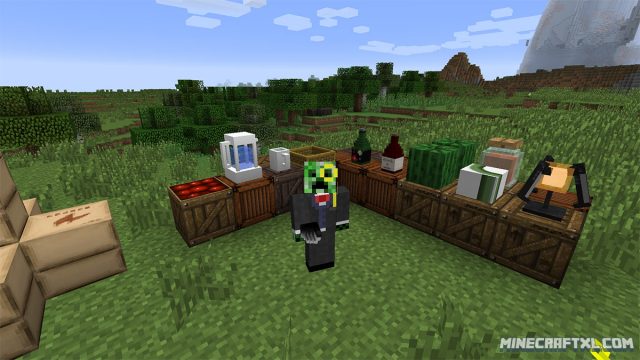 It's a great mod that has plenty of both functional and decorative features, and if you want to make something in a Japanese style, the stuff found within this mod will definitively help.
How to install the AppleMilkTea Mod for Minecraft:
Download the mod.
Important: Download and install Minecraft Forge.
Open your Minecraft folder (in Windows: Start -> Run -> "%appdata%\.minecraft").
Copy the mod .jar file(s) you downloaded to the "mods" folder, found inside the .minecraft folder.
All set, AppleMilkTea should now be installed and ready to go, enjoy and have fun!
Here is a mod spotlight of the mod, check it out to get a better look at the mod in action:
Related Articles