Another huge mod full of new items, blocks and features akin to the Galacticraft 2 Mod, Mekanism Mod adds a lot of new stuff to the game, both for advanced and intermediate users.
It allows you to build huge factories, windmills, forges and more for people who want to build more advanced stuff and things that speeds up several processes, or simpler stuff such as scuba gear, balloons or jetpacks for people who want cool gadgets that can help them in several ways, such as exploring the world or building cool stuff outside of creative mode.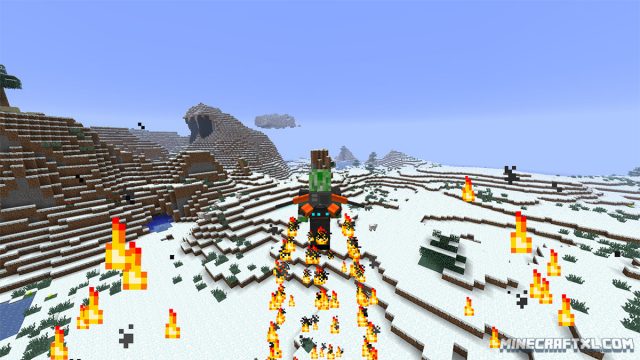 Testing the jetpack, it is very fun and easy to use
Mekanism Mod is filled to the brim with amazing new additions, such as new armors and tools, ores, digital miners, transmitters, cables, pipes, and much, much more, such as a cool little robot that follows you around and picks up items for you, as well as serving as a portable furnace, crafting bench, anvil, and chest.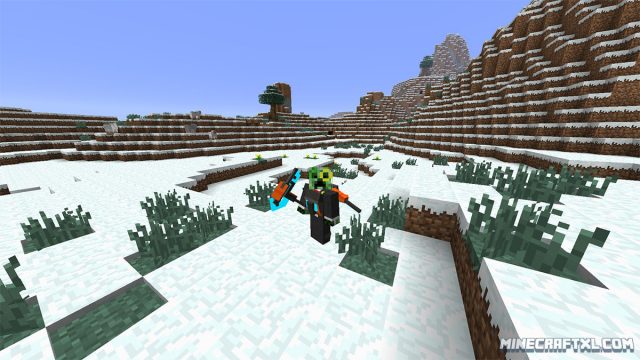 A small selection of the gear added in the mod, it has a futuristic construction worker-vibe
The mod is also very compatible, although it does require Minecraft Forge, but once you have that its a breeze to install and get to work.
All the cool and impressive features of this mod may be confusing to a lot of players, luckily the creator of the mod has also made a wiki for it, so you have easy access to all the new recipes, uses for the new blocks and items, how to get stuff to work and so on.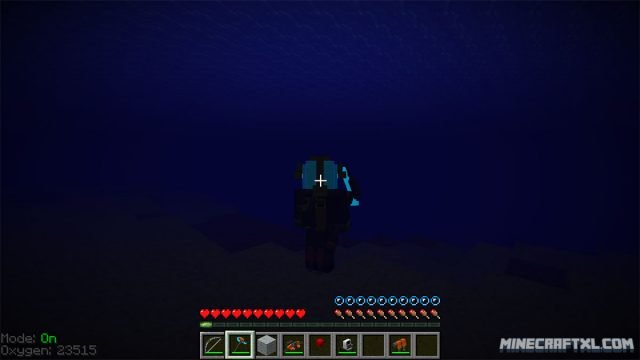 Scuba gear and oxygen tank strapped on and activated, enabling me to explore the deep sea without drowning
Mekanism Mod comes with a few new keybindings, one for activating stuff, such as the scuba gear, which is defaulted to "m", one for "mekanism voice" which is defaulted to "u", and a "placement modifier" button defaulted to "left shift".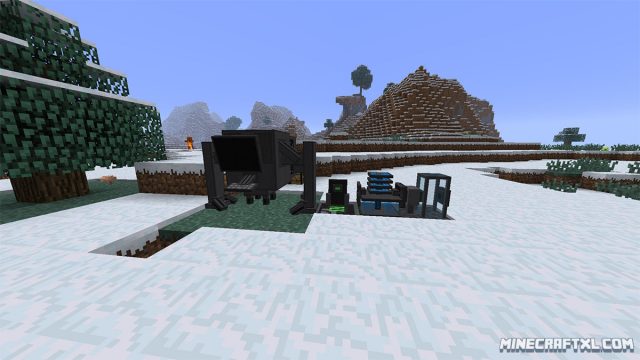 A small selection of the new facilities and blocks added by the mod
How to install the Mekanism Mod for Minecraft:
Download the mod.
Optional: Download the Mekanism Tools and/or Mekanism Generators to add more features to the mod.
If you don't have Forge, then download and install Minecraft Forge.
Open your minecraft folder (in Windows: Start -> Run -> "%appdata%\.minecraft").
Copy the mod .jar file(s) you downloaded to the "mods" folder found inside the .minecraft folder.
All set, Mekanism Mod should now be installed and ready for you to tinker with, enjoy!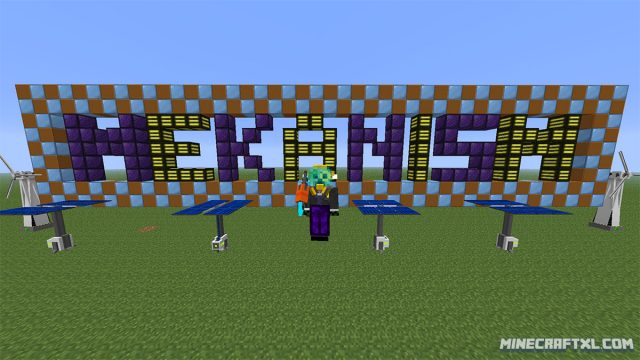 Here is a spotlight of the mod, which also serves as an in-depth look of the mode. It is in two parts, here is the first, which also has links to the second:
Related Articles