Halocraft is a mod that seeks to bring the extremely popular world of Halo to the extremely popular world of Minecraft! This mod adds a bunch of stuff from the Halo games to Minecraft, allowing you to relive the moments of Master Chief in a fully destructible world – which is an awesome recipe for chaos and tons of fun!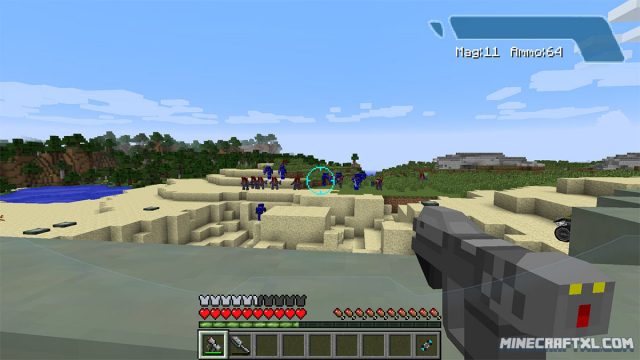 Once you have this mod installed and load up a new world, you will soon find yourself face to face with Grunts and various forms of Elites, armed to the teeth and fully intent on killing you. Don't fret though, because once you generate new areas, you will also generate crashed Pelicans (the transport ship) full of weapons, gear, and materials, all things that will help you survive in this new hostile world. They are rare though, but they are the only legit ways of obtaining the human guns and weapons.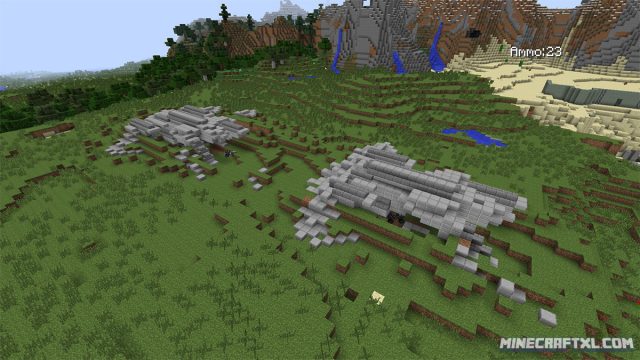 The Grunts and Elites generally use plasma weapons, and should you manage to kill some, you can use theirs as well, but some of them are wielding the deadly Plasma Swords. While they have to get into melee range to hurt you, they will hurt you a lot once they do, and they can close the distance rather fast. Kill them though, and you'll have the strongest melee weapon in the game, so it might be worth the risk.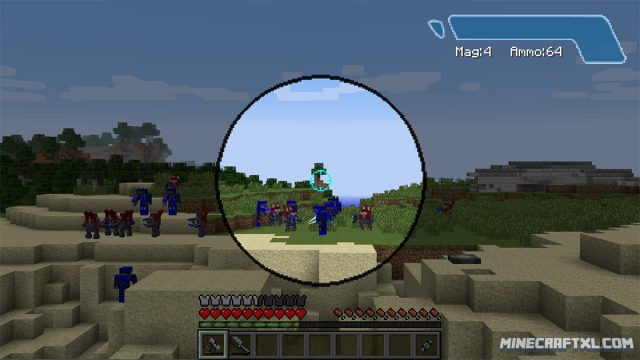 All the popular and familiar guns are included in the mod, from the magnum to the assault rifles, rocket launchers, sniper rifles, various kinds of plasma weaponry, and more. The Mongoose is also added to the game, you can find them in crashed Pelicans as well, it has 100 hp, can be repaired with the wrench, will lose hp under water, and once under 10 hp, will start losing hp until it explodes. It works like a horse and has room for a passenger.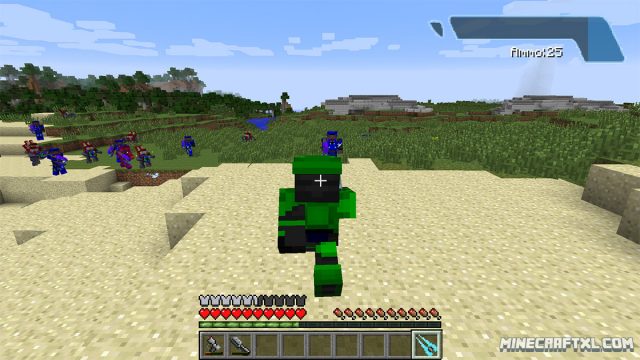 You will also find various forms of explosives, such as the plasma grenade, firebombs, and mines. Be very careful around mines, as they can't tell friend from foe, and will blow you all up either way, so don't step on them.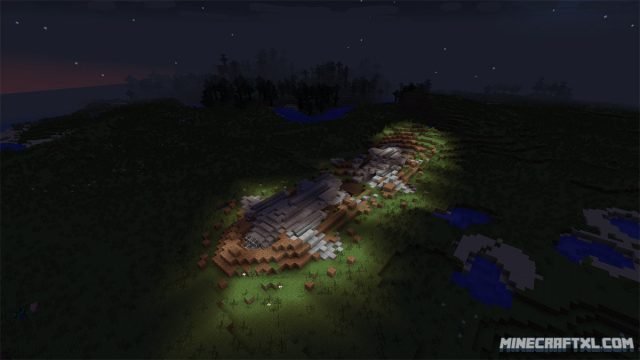 Of interesting equipment, the portable and deployable gravity lift is pretty fun to play around with, and the Mjolnir Mark V Armor will keep you alive, increase your mobility, and give you a nice HUD display (if you're wearing the helmet).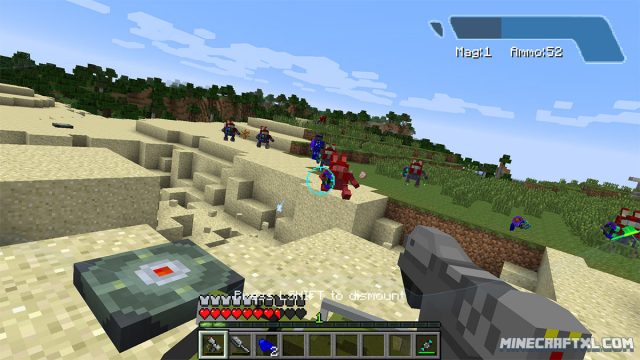 Some of these things can be crafted, some can only be found (such as guns), but to find out what's what, and how to craft things, check out the official wiki. It also has more information about enemies, items, weapons, and so on.
All in all, Halocraft is a fun and challenging mod that brings all your favorite things from Halo into Minecraft. It is also still a WIP, so more and cooler things are certain to come in the future, but even right now it still has a ton of well-made content, perfect for anyone who wants a little more Sci-fi in their Minecraft.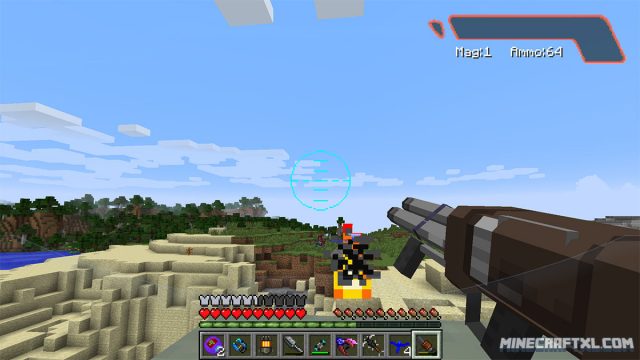 Important: Halocraft requires Minecraft Forge.
How to install the Halocraft Mod for Minecraft:
Download the mod.
Make sure Minecraft Forge is installed.
Open your Minecraft folder (in Windows: Start -> Run -> "%appdata%\.minecraft").
Copy the mod .jar file(s) you downloaded to the "mods" folder, found inside the .minecraft folder.
That's it! Halocraft should now be installed, so enjoy and take care, try not to blow yourself up!
Here is a showcase of Halocraft courtesy of TheAtlanticCraft, check it out for a better look at this mod:
Related Articles