Into the Depths plunges you into an epic horror adventure through an abandoned castle, that holds many dark secrets and a very engaging and interesting story. You take on the role of an escaped convict, and while running from the authorities, you happen to stumble across an old cobblestone path leading into the forest.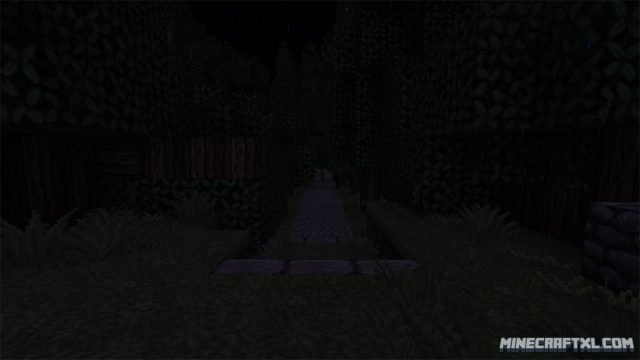 Not long after, you're attacked by grotesque creatures unlike anything you've ever seen before, and you hurry down the path hoping that it will lead you back to civilization and salvation. Instead, you arrive at an old and dark castle, owned by the King, Arnold Schuster. Desperate for help, you hurry inside hoping for guards or servants, but find nothing but dust. The castle has been abandoned for a long time…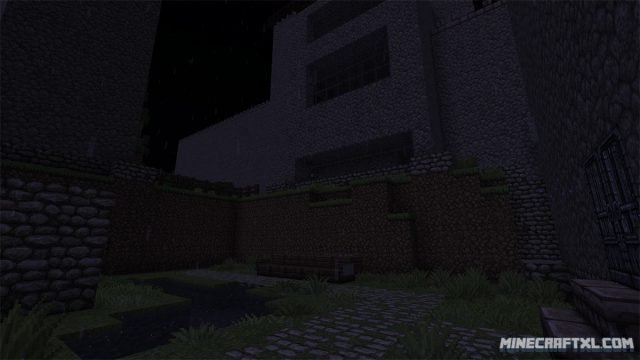 … or has it?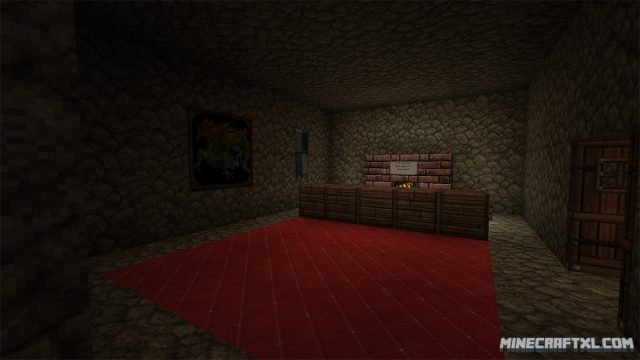 While exploring the castle, you soon find books and notes that mention the Kings odd nightly routines, and a portal to the Underworld. Could he have opened one? You also find old superstitious notes of how to close one such portal, by finding and giving 4 Golden Apples to God, but such nonsense are beneath you. Progressing further reveals that things are not as they seem however, and the castle is darker and more twisted than you could ever have imagined.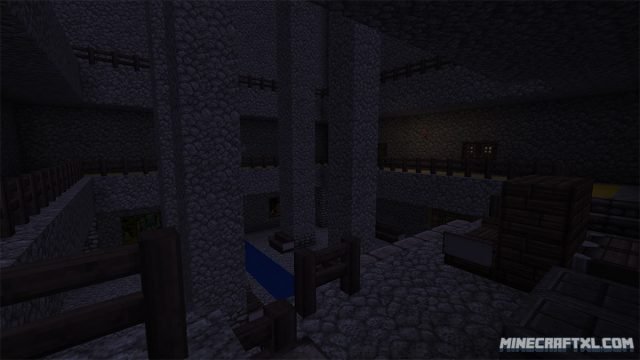 Into the Depths is a single-player adventure map with the goal of recreating the feel and atmosphere found in the original Resident Evil, and Silent Hill series. The story is similar, although original, and the main premise is you happening upon a large and seemingly empty place in the middle of the woods after being attacked by grotesque monsters.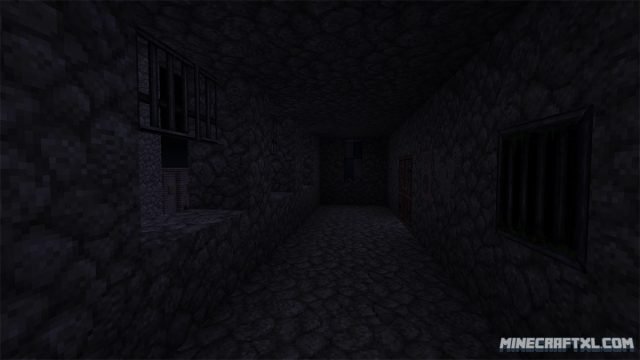 Playing this map will give you a deep and nuanced story, filled with many interesting characters, dark secrets, varied and changing environments, as well as an oppressive and dark atmosphere. To really knock it out of the park, the map also features custom sounds and a custom version of the John Smith Legacy Resource Pack. You won't find jump scares in this map, the horror comes from the atmosphere.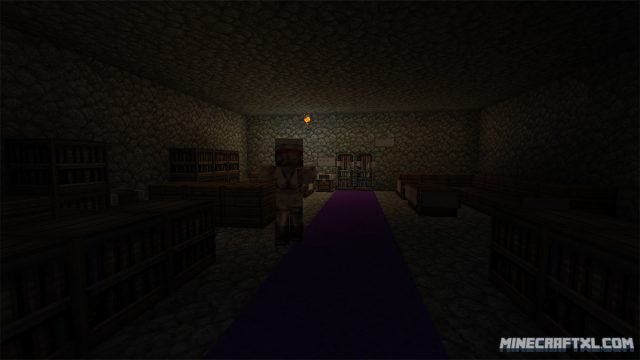 The map is very dark, as is evident by the screenshots, but know that this is very much the intention, and you shouldn't play on any brightness higher than moody!
Be warned that this map may be inappropriate for children, as it tackles some very dark and mature themes, and features profanity.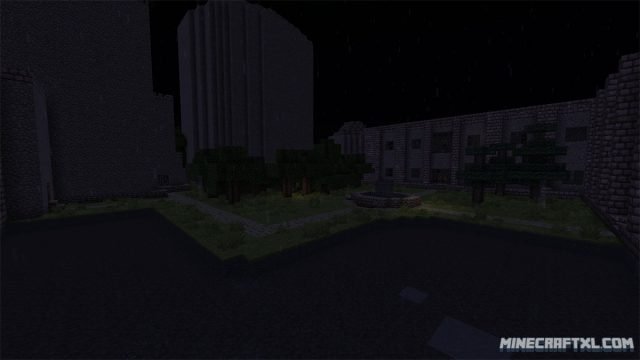 Into the Depths is a very well crafted horror adventure map that keeps you on the edge of your seat while making you want more and more.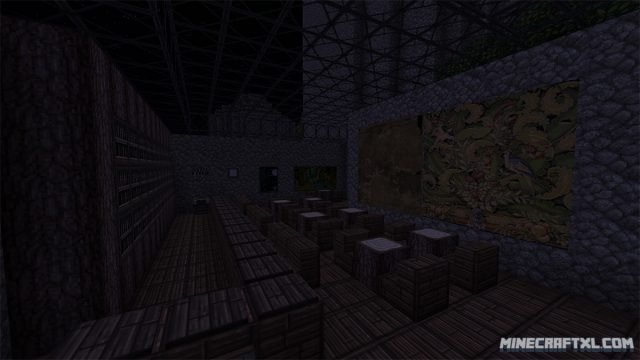 How to install the Into the Depths Map for Minecraft:
Download the map.
Go to your %appdata%/.minecraft folder.
Open the "saves" folder.
Unzip the map you downloaded, and put the unzipped folder into the saves folder.
Don't forget to install the resource pack found in the download as well!
Done! Into the Depths should now be installed and ready to be played, so have fun and enjoy!
Here is a trailer for the map, check it out for a better look at Into the Depths:
Related Articles