Mine Wars is a resource pack that makes the game look a lot more like, can you guess it? Star Wars.
If you think more Star Wars is just what the game needs, then look no further!
Mine Wars changes every texture to something like that of Star Wars, so now you will no longer have swords, you will have Lightsabers. Shovels are no longer ordinary shovels, but laser shovels! Axes are still pretty much axes though.
If you wanted to recreate the battle for Hoth, the deserts of Tatooine, the jungles of Dagobah or another famous location from the Star Wars franchise, Mine Wars is perfect.
You can also use it to make your own Imperial Destroyers, Tie Fighters, X-Wings, Y-Wings or one of the other numerous vehicles from the series, without it looking totally weird.
But of course, Lightsabers, do you need anything else than that?
Currently it's only found in the 16×16 resolution, so if you're used to higher res Resource Packs you might be a little bit disappointed, but if you want your Minecraft to look more sci-fi, this is one of the best packs out there.
You don't even have to like Star Wars to enjoy it, as it works just as well as a general sci-fi pack, with blasters replacing bows, Lightsabers replacing swords, Stormtroopers replacing skeletons and much, much more.
It doesn't require MCPatcher, however it is recommended as it gives better lightning and custom skies.
Here are some images of the pack so you can get a better idea of how it looks:
Here is a comparison with the default texture pack: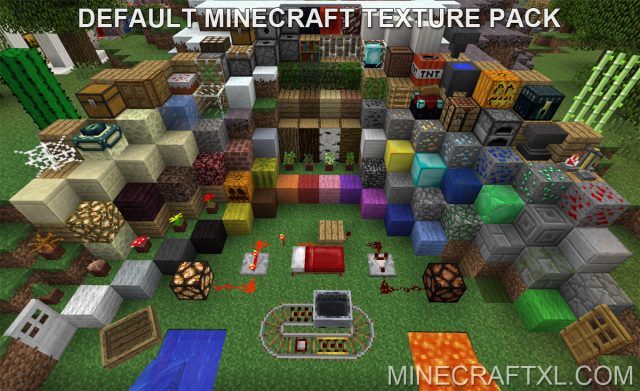 How to install Mine Wars resource pack:
Download the resource pack
(Optional) Download and install McPatcher
Start Minecraft
Press Esc and go to options.
Click on "Resource Packs"
Click on "Open resource pack folder"
Put the .zip file that you downloaded into the resource pack folder
The resource pack should now appear in Minecraft, now choose the resource pack and click "Done"
Enjoy your new Mine Wars experience!
Related Articles