Looking for the Minecraft font used in Minecraft and various Minecraft logos? Font can be used for many things, like creating cool logos, as text in images and lots of other stuff. Lots of people are looking for a font like the one used in the Minecraft logo, or in the game, and fortunately these fonts has been recreated and uploaded for download.
This is the top 3 best Minecraft fonts we have found so far. They can be used in normal test, logos for your website, video, mod, etc.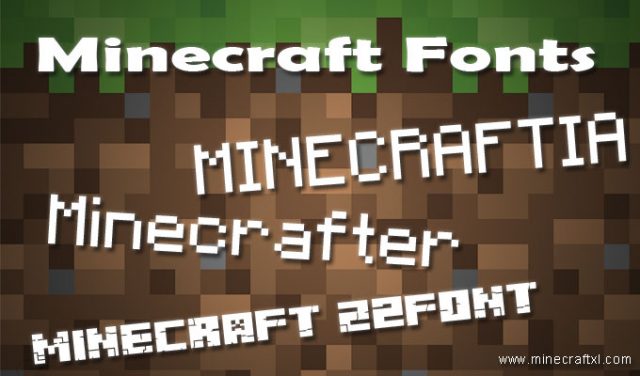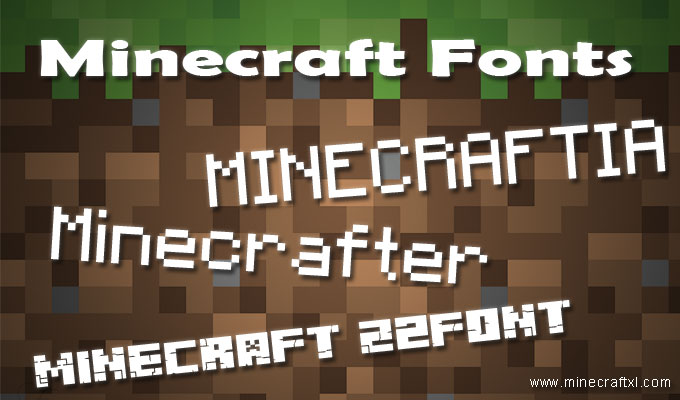 Just download the font, open it and click install. It will then be available in your font selection.
MineCrafter
The MineCrafter font is good for creating Minecraft logos and stuff like that. The letter "A" looks like a creeper.


Minecraft z2font
The Minecraft z2font looks a lot like the MineCrafter font, but this font has "cracks" in it. This font is also very good for stuff like Minecraft logos. To get "cracks" like in the preview, use capital letters.


Minecraftia
The Minecraftia font is the best font for normal text. It is not so good for logos because it a very thin font. Use one of the other two fonts for logos and stuff like that.


That's it, if you know any other good Minecraft fonts, please leave a comment below with the font name and we will consider adding it to the list.
Related Articles