If you think that the oceans of Minecraft are a little dull, boring, and you generally feel like swimming and exploring them is a waste of time, then you need Oceancraft! This mod overhauls the oceans of Minecraft completely, by bringing a lot of life to them, and giving you new tools that helps you explore them.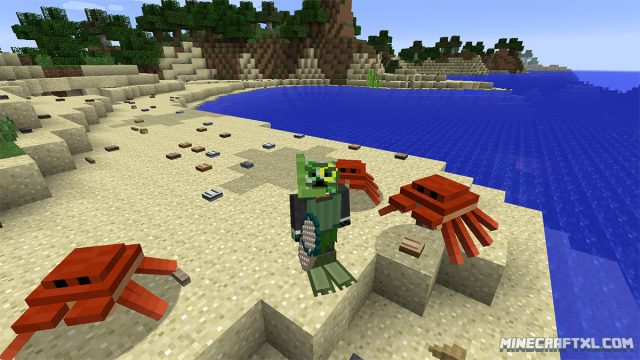 The mod changes world generation, adds 11 new mobs, a whole slew of new items, and generally makes oceans and exploring them more exciting and fun.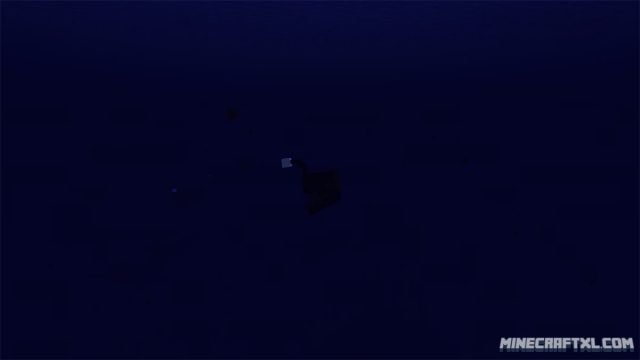 Important: Oceancraft requires Minecraft Forge.
Here is some more information about the new mobs added by Oceancraft:
Beachvillagers – these guys live in huts on beaches near the oceans. They are neutral towards you, and are willing to trade you new items. Simply right-click them and they will tell you what they want.
Seagulls – flying passive birds, they drop feathers and raw birds when killed, but otherwise don't do much.
Crabs – passive mobs that skitter around on the beaches and the ocean floor, they drop raw crab and crablegs when killed.
King Crabs – similar to their crab cousins, only larger, and will turn aggressive if you attack them. These guys can be tamed if you give them 20 shells, this will allow you to ride them around, and they will also follow you.
Fish – passive mobs that swim around the ocean and look pretty, not very useful for much, but they do drop raw fish when killed, and come in 5 different species.
Manta Rays – another passive mob, they fly around the oceans and won't bother you, they drop raw fish on death.
Orcas – large predators of the ocean, they have a lot of health, and they would very much like to eat you. They drop raw whale fin on death.
Sea Turtle – drops turtle mean on death, and sometimes rarely a turtle shell. You can ride them by giving them seaweed.
Sharks – hostile predators, they would love to take a bite out of you, they drop shark teeth upon death.
Whales – huge mobs, but luckily they are passive. They drop raw whale fins upon death. They have a lot of health, and are the biggest animals found in the game.
Anglerfish – nasty hostile critters, they attack players and fish, give off light, and drops glowstone upon death.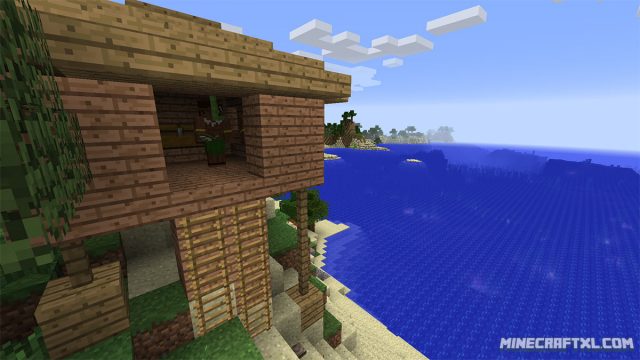 Other than that, you will find new items such as water pearls that give you water breathing, gear made out of coral, and more. You will also have access to diving gear such as the snorkel that gives you better vision underwater, and allows you breathe for as long as you want under the waves.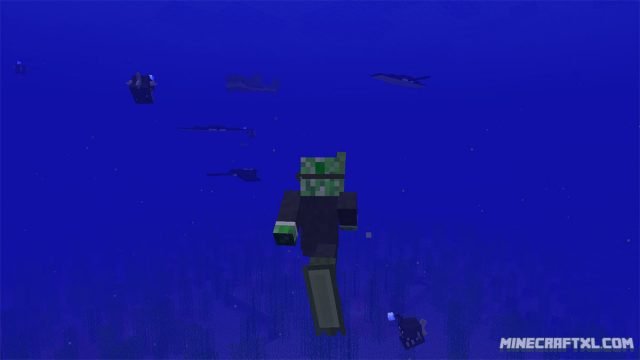 Flippers make you swim much faster, but also move slower on land. Turtle shells are almost as good as diamond armor, and fishnets allow you to catch the new mobs, with a reinforced fishnet you'll even be able to catch whales!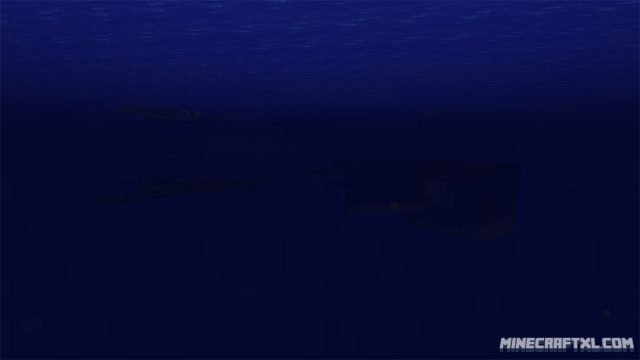 New environmental dangers are also present in Oceancraft, quicksand being a real killer, but the new blocks aren't all dangerous. Beaches are littered with shells, and beneath the waves you might stumble upon oysters or other cool stuff.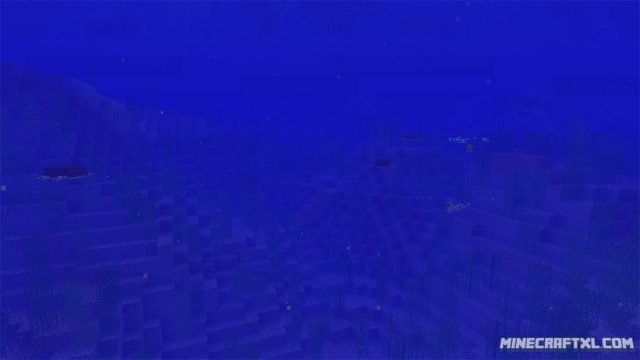 For more information about this mod, and a look at the various recipes for some of the new items, check out this forum post.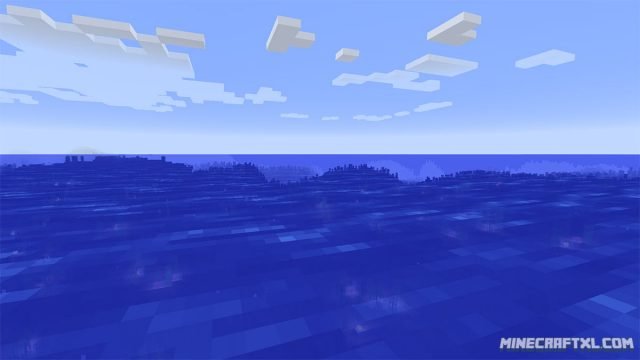 How to install the Oceancraft Mod for Minecraft:
Download the mod.
Important: Download and install Minecraft Forge.
Open your Minecraft folder (in Windows: Start -> Run -> "%appdata%\.minecraft").
Copy the mod .jar file(s) you downloaded to the "mods" folder, found inside the .minecraft folder.
All done, Oceancraft is now installed and ready to be played, so go prowl the oceans and have fun!
Here is a showcase of the mod in action, courtesy of TheAtlanticCraft, check it out:
Related Articles