The Sphax PureBDCraft resource pack changes every aspect of the graphic and sound interface of Minecraft. It changes Minecraft from the pixelated blocky look, to instead look like something akin to a comic book. It has been in development for a long time, and the result is amazing. Not only does it changes the textures in Minecraft, but it also brings new sounds to your game.
There is a reason that this resource and texture pack is one of the most popular for Minecraft. The time and effort put in this resource pack is simply stunning. Another reason for it has grown in popularity, is that it supports more than 100 Minecraft mods. Some of the mods are supported within the resource pack, while others need a patch to work. Some of the more popular mods supported is The Aether, Randommobs, MorePaintings, Bookmod, MoreTools and many more.
This texture pack is 100% complete , this means that things like the splash screen, GUI, mobs, animations, water and lava, terrain and even the sound has been re-made.
Personally it reminds me a little of the graphics in games like Sly Racoon (or Sly Cooper) if anyone knows that game.
The water texture is really nice.
 Default resource pack for comparison: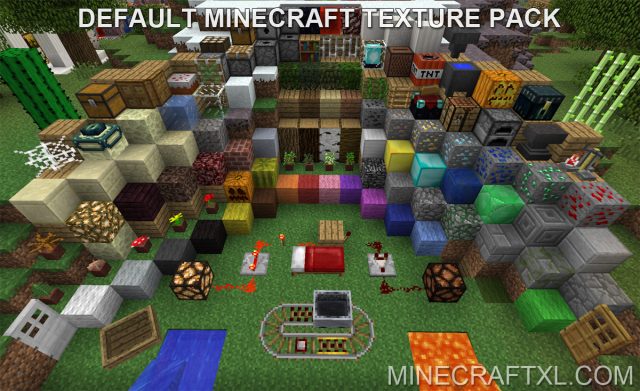 You have to try this resource pack for yourself to see all it's beauty. Download link is below.
Step by step how to install Sphax PureBDCraft resource pack
Download the Resource Pack.
Start Minecraft.
Press Esc and go to options.
Click on "Resource Packs".
Click on "Open resource pack folder".
Put the .zip file that you downloaded into the resource pack folder.
The resource pack should now appear in Minecraft, now choose the resource pack and click "Done".
Finished!
Video
Download resource pack
The author designed this pack so look like something from a comic book, did he succeed? What do you think about this texture pack? Leave a comment below :)