The Across the Time Map is an amazing adventure map that takes you on quite the journey through time and space itself. It has a ton of features and makes grand use of command blocks to bring you a very interactive experience, with dialogue, narration, and more. You get to chose your class, use spells, do side-quests and such, and the whole thing is inspired by games such as Zelda and Secret of Mana, with loot drawing inspiration from games such as Diablo and Borderlands.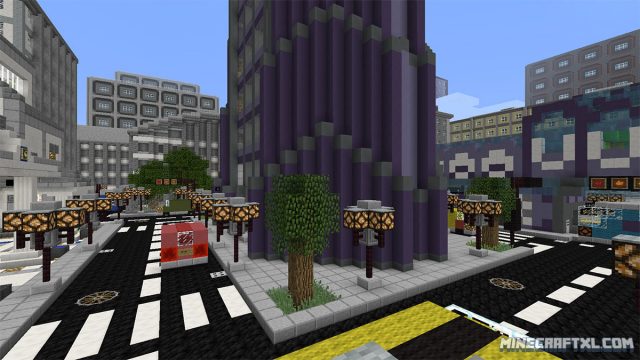 Here is a list of this maps features:
Can be played alone or Co-op with friends (max. 3 players)!
Offers between 15-30 hours of play.
You can play as 8 clearly distinct classes such as the ninja, druid, warrior, alchemist and more.
Use 20 different magic spells (which can be used through books) which consume something called Dahäl.
A long and interesting main quest with many dungeons, containing elites mobs and unique bosses – plenty of monsters to fight.
12 unique secondary quests.
Over 70 Heroic deeds.
A ton of normal, magical and legendary items and sets to collect.
A whole bunch of sacred articles to purchase.
2 different gamemodes: Softcore and Nightmare with 3 difficulty levels each: easy, normal, and hard.
A wide variety of challenges to overcome, such as jumping obstacles, puzzles, and enigmatic things.
Several varied towns and villages populated with NPCs.
A wide variety of varied and original landscapes, areas, and biomes.
Amazing story and lore.
New and original music, found in the resource pack.
Farming a possibility thanks to mobspawners, if you don't feel ready for an area, farm some monsters and bosses!
Hidden chests full of loot all around the world.
Several forms of currency, from the basic chronotons to the legendary currency 'Ecaille Souveraine du Chaos'.
Tons of new potions, food, weapons, armors, and special sacred shops.
Use XP to upgrade strength, haste, resistances, and regeneration.
Use the Black Market to recycle things in exchange for Chronotons.
Use the bank in order to convert XP to Chronotons, Chronotons to XP, and to exchange Chronotons between players.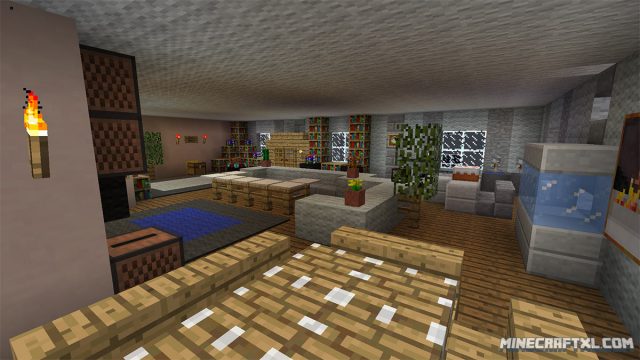 The story is that an incident has occured in the small town you're working as a delivery boy. One day, a portal springs up, and mere days later, monsters appear from it. The world becomes apocalyptic in no time as the army is unable to contain the unstoppable wave of monsters, and hope is dwindling fast. You and your friends alone are saved by a magical voice and source, that draws you into the past, to a world where Dahäl (magic) exist. Here you learn that an entitity named Ranegot, a corrupt immortal and enemy of the seven kingdoms, is responsible for the invasion of Earth. There is only one way to defeat him: gather the 9 powerful gems scattered in four of the seven kingdoms.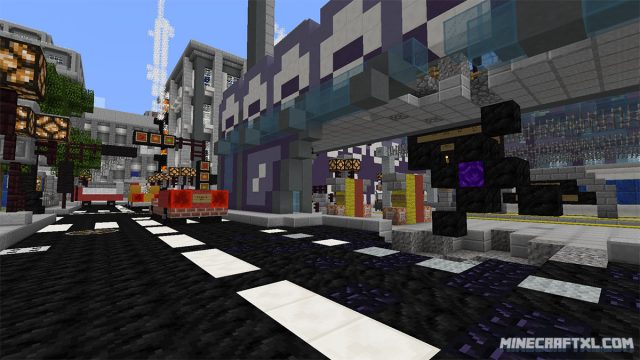 Across the Time takes you on a journey full of obstacles, puzzles, epic fights against numerous monsters and deadly bosses. You are taught to control Dahäl through a spell book, in order to help you in your journey. You can also personalize your equipment and use many different weapons and armors. They are often found by farming monsters, or by buying them in shop with Chronoton. Gathering XP will increase your abilities through an original and organic system of evolution.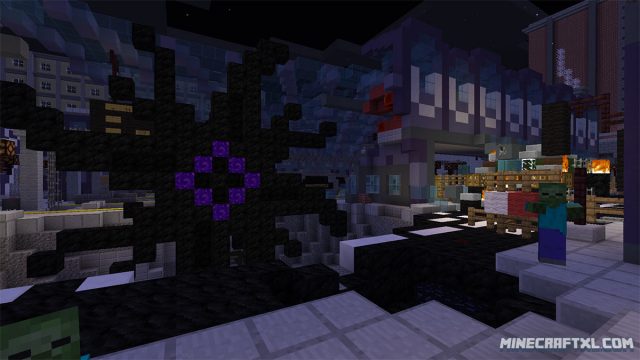 You must play this map in survival mode, and never set it on peaceful mode. Minimum 6 chunks render distance is required, although 16 is recommended. Sounds and particles should be enabled for the best experience. The map features a tutorial that will teach you the basics of the map and how to progress, and how you will receive quests and complete them. The map is semi-open world, generally moving you from large open area to large open area.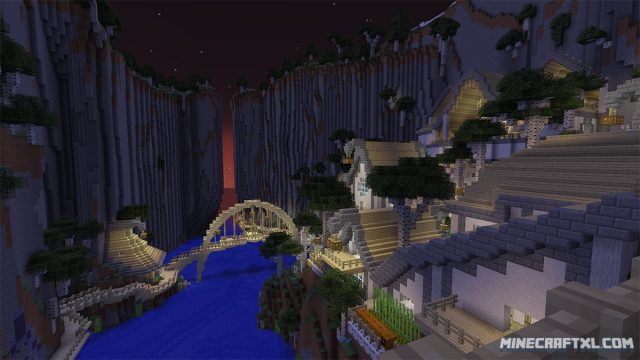 The Across the Time Map features plenty of checkpoints, some automatic, other activated by hand, and death only means that you lose a level (or more on Nightmare mode), you will always keep your items. Easy is recommended for 1 player, Normal for 2 players, and Hard for 3 players.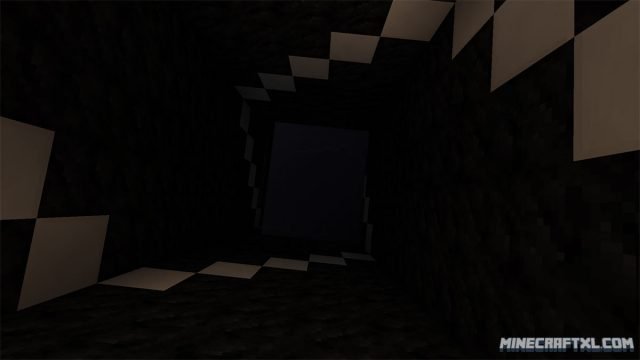 All in all, Across the Time is an epic adventure map that will keep you occupied for a long time, and take you on an amazing journey. It is well-made and very interactive, and features many interesting things to do. It was originally french though, and somethings haven't been fully translated yet, so progress can get a bit hard at times unless you know the language. Overall, a great and fun map though.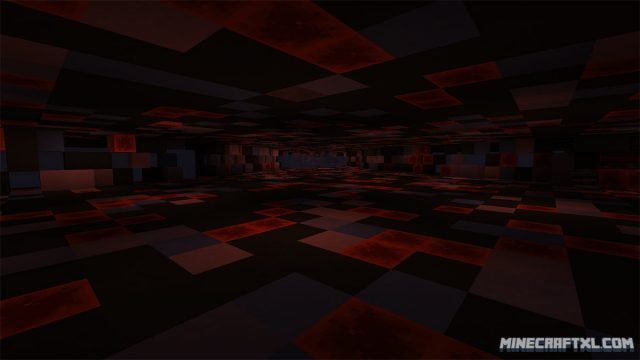 How to install the Across the Time Map for Minecraft:
Download the map.
Install the resource pack.
Go to your %appdata%/.minecraft folder.
Open the "saves" folder.
Unzip the map you downloaded, and put the unzipped folder into the saves folder.
Fin! The map should now be installed, enjoy and have fun!
Here is a video with music and screenshots from the map, check it out to see more of the map:
Related Articles