Do you feel Minecraft is too easy? Want more action, and a whole lot more danger in your game? Maybe you just want more fun and stuff to play with, if so, then check this out!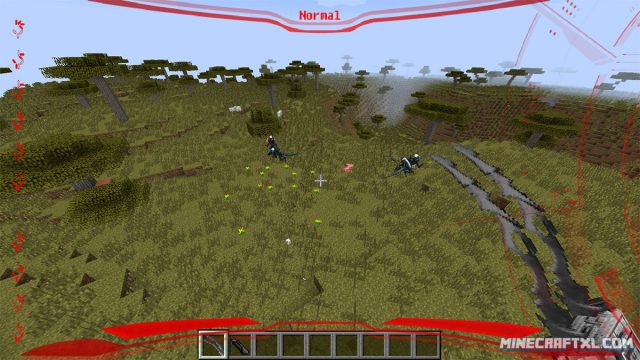 The Aliens Vs Predator Mod adds the very popular and famous movie monsters to your game, so now you won't just have to deal with creepers, endermen, zombies and so on, no now Aliens and Predators are added to the mix!
Note: this mod requires Minecraft Forge in order to function.
You won't have to fight this fight alone though, as Marines are also found in this mod, and they aren't particularly happy about neither Aliens or Predators.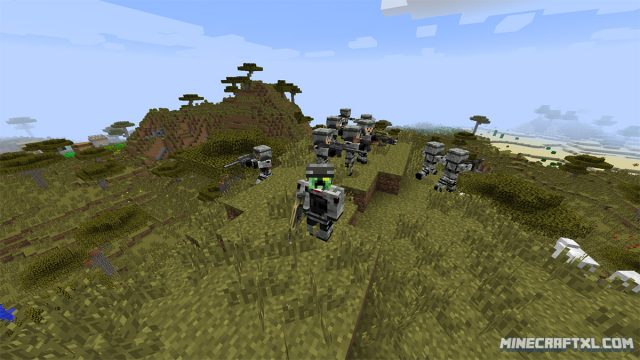 New weapons are also available to help you defeat your foes, but modern, futuristic, and alien.
For the Marines, you'll get guns known from the franchise, such as the Pulse Rifle, Smart Gun or Flamethrower, while also making modern weapons available, like the AK-47 or M4.
The predators have some more advanced, if traditional, weaponry to play with. They'll get plasma-throwers and some very sharp wrist-blades, among other nifty gear.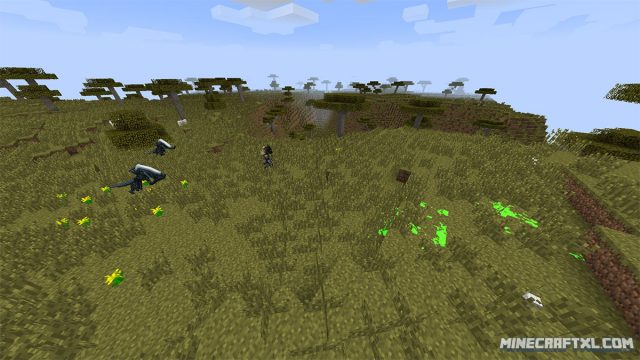 Aliens, well, aliens doesn't need anything other than their claws and mouths to tear things (and people) to shreds.
In this world, you'll want to make a secure stronghold, and fast, because these beasts won't hesitate to prematurely end you.
The current grand total of added content so far is around 50 blocks, 30 items, as well as around 10-15 mobs. With these blocks you can create your own Marine compound, Alien Hatchery, or Predator hunting grounds.
For more info about the mod, check out the official community wiki.
How to install the Aliens Vs Predator Mod for Minecraft:
Download the mod.
Download AIRI (the mod requires this).
If you don't have Forge, then download and install Minecraft Forge.
Open your Minecraft folder (in Windows: Start -> Run -> "%appdata%\.minecraft").
Copy the mod .jar, file(s) you downloaded to the "mods" folder found inside the .minecraft folder.
That's it! You are now ready to repeatedly get your guts ripped out by alien monsters, enjoy!
Here's an official trailer for the mod, check it out:
Related Articles