Atropos is the name of the eldest of the three sisters of fate in greek mythology, the one responsible for cutting the thread of a mortals life with the shears.
It is also the name of this very cool map!
Situated on the back of a giant steam-punk tortoise, Atropos 2 is a massive city full of amazing sights and stuff to behold.
Build by CARLOOOO in the span of 5 months, Atropos 2 is truly an impressive piece of work, full of cool things to check out.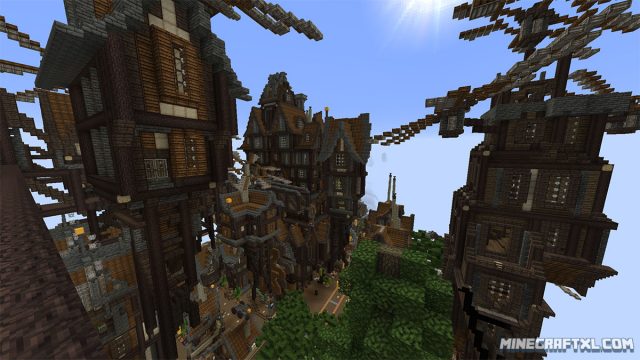 It is not just a city, but also a massive walking battle station, as you'll quickly find many combat armaments and cannons around the giant tortoise, although they are sadly non-functional, bringing this in line with CARLOOOOs other impressive builds, all being some kind of combat oriented structures.
The map also has a custom resource pack, so be sure to download that package if you want to see the map as the creator intended.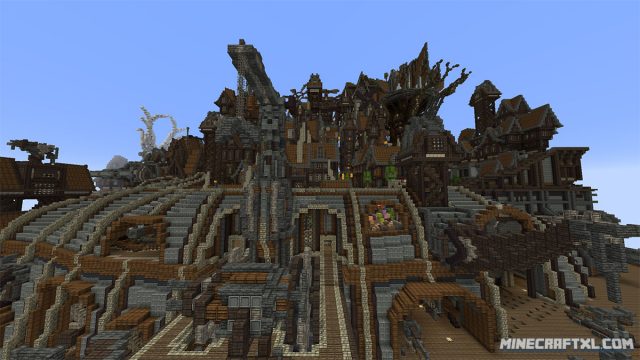 The project went through several iterations, among those a whale, before ending up as the tortoise you can now download and check out for yourself.
There's gardens, docks, upside down flying houses and more to check out in this cool map, but be warned, there are a lot of blocks in a small space in this city, and it does take a toll on performance, it's a demanding map, but still a very cool and impressive one.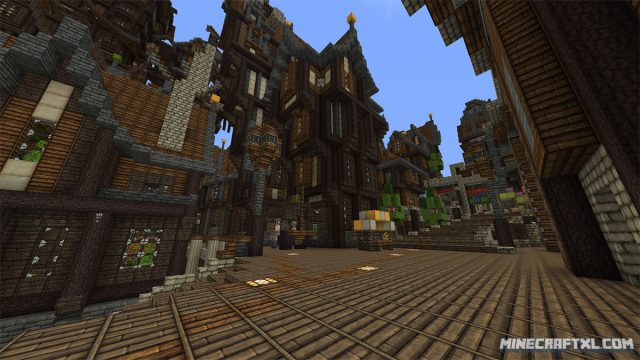 Don't miss out on the awesomeness that is the Atropos 2 map, download it and check it out for yourself, you probably won't regret it.
How to install the Atropos 2 Map for Minecraft:
Download the map.
Go to your %appdata%/.minecraft folder.
Open the "saves" folder.
Unzip the map you downloaded, and put the unzipped folder into the saves folder.
You should now be all set to enjoy the Atropos 2 map, have fun!
Here is a trailer for the map, check it out first if you want a quick look at what to expect:

Related Articles