This map is made by a lot of people who had one simply goal: to make the best world ever!
That means that this map is filled to the brim with awesome buildings and structures, and it is quite unbelievable what exactly these people have created in this world.
At first glance, this is yet another simple city map, filled with empty and boring structures. That would however be wrong, as there are many wondrous creations in this map, such as an awesome treehouse, that is literally made out of a huge tree, an eco-dome that keeps the original nature of Minecraft intact within, a long and very extensive pixel-art wall, a very cool and furnished mall and much more.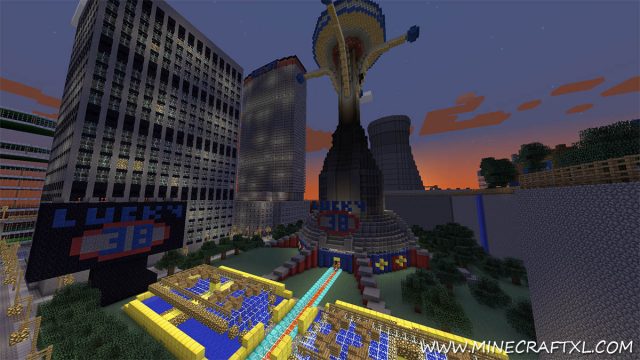 There is famous buildings everywhere in this map, both from the real world, but also from the fictional world, such as the casino from Fallout New Vegas, The Lucky 38, where the mysterious friend or foe Mr. House resides, several famous churches and cathedrals, buildings from the Warcraft universe and more.
It is quite an extensive world, and it can be used for whatever you please, if you simply want to explore it, you are free to do that, if you want to change it to your new survival world, so be it, you may do so, and if you want to help create new structures in it or simply expand on existing ones, you are free to do so.
The Best World Ever is a really impressive and massive map, so massive that you can spend a lot of time simply checking it out, and still not see everything there is to see.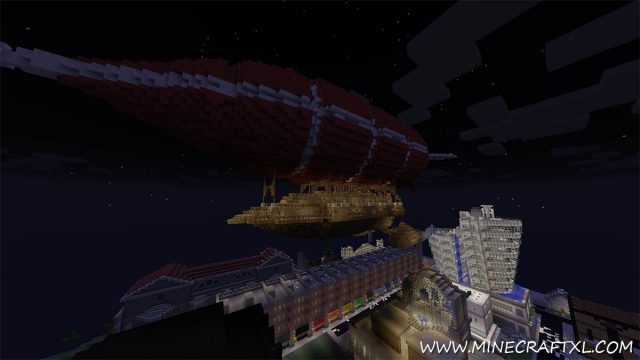 Being that is essentially just a huge creative project, there are no "rules" for this map, do with is as you please, even if that means blowing the whole thing up, the choice is yours.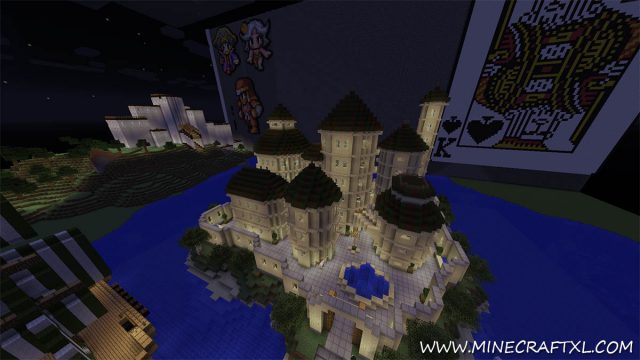 How to install Best World Ever Creative Map:
Download the map.
Go to your %appdata%/.minecraft folder.
Open the "saves" folder.
Unzip the map you downloaded and put it in the saves folder.
That is all! Enjoy this massive and impressive world!
Related Articles