Romecraft GERMANIA is a resource pack that seeks to alter the game's look and style to that of ancient Rome. This means that blocks, items and such will be given a more Roman look, perfect if you want to build a roman-themed building, structure or city. Perhaps your very own personal version of Rome even. Armors and weapons have also been re-textured to their Roman counterparts, and you should recognize some stuff if you have ever seen a movie or documentary featuring ancient Rome.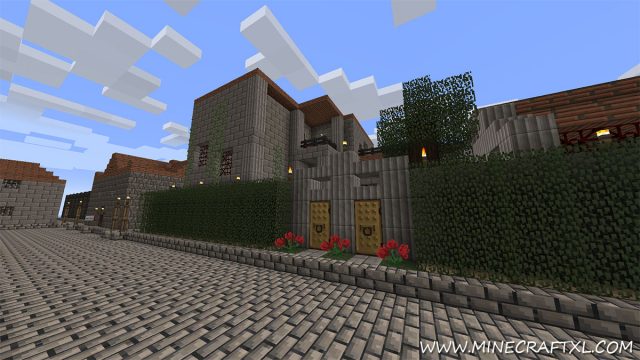 The pack itself is a mix of 16×16 and 32×32 resolution textures, so it is not terrible demanding, nor is it what would be considered HD. It does also not require MCPatcher or OptiFine in order to function properly, although one is recommended. It looks fine though, and it runs without any issues, so most people should be able to use this pack without too many issues.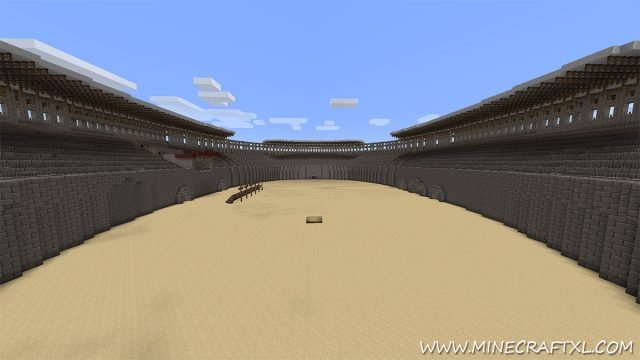 It looks pretty great, and faithful to the Ancient Rome-theme and style, as much as is possible in a game such as Minecraft anyway, so it is pretty much one of the best options out there if you want to build something roman, and it is also one of the most popular Rome-themed packs, meaning many maps utilize this pack, or is build with it in mind.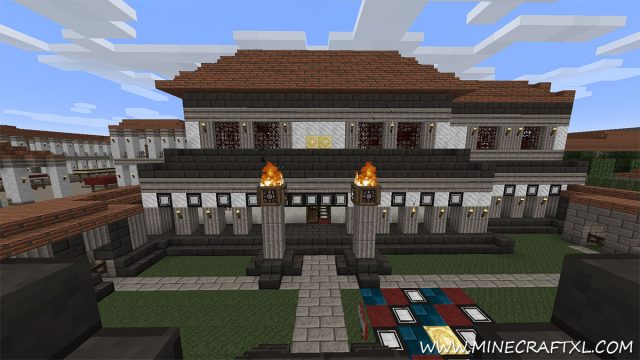 The creator does not try to stray too far away from the theme of the main game, but most items, blocks and such is still changed to look roman, while still being recognizable as to what it normally looks like. The biggest differences is the music discs and wool, other than that, it shouldn't be too hard to decipher what this and that is in the default pack.
The map used in the screenshots is the very incredible and awesome Roman City Creative/Survival Map.
Here is a comparison to the default Minecraft resource pack:
How to install Romecraft GERMANIA Resource and Texture Pack for Minecraft:
Download the Resource Pack.
Start Minecraft.
Press Esc and go to options.
Click on "Resource Packs".
Click on "Open resource pack folder".
Put the .zip file that you downloaded into the resource pack folder.
The resource pack should now appear in Minecraft, now choose the resource pack and click "Done".
Enjoy the themed Ancient Roman look of Minecraft!
Related Articles