The Botania Mod is a mod centered around magic, mana, and new and powerful magical blocks and items. It has a unique way of generating and using magic though, as it is almost completely centered around flowers of various kinds, and their innate magical abilities. The mod adds a bunch of new flowers to the game, and they all have various abilities. Some help you out, some are fundamental to the generation of mana which you will requires a lot of, and some are pretty.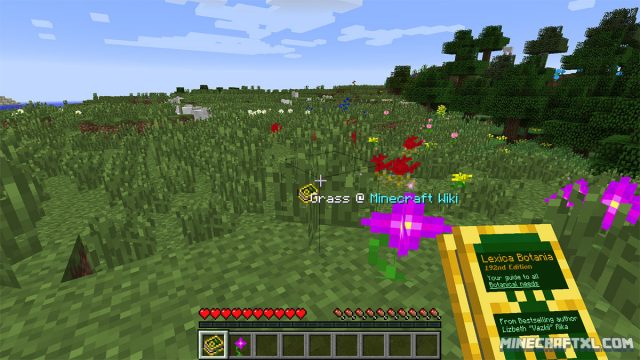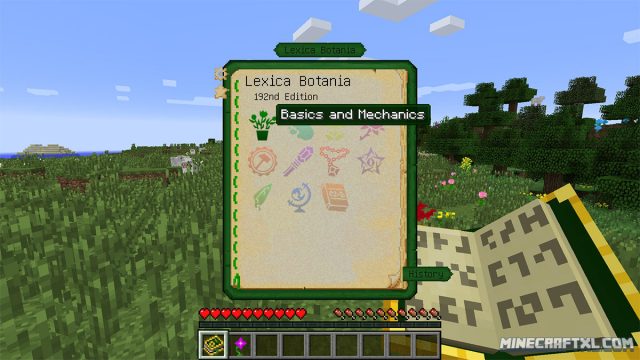 The mod features a wholly interactive book that has tutorials, all the info you could ever want about the mod, info on how to progress, and more. It is called the Lexica Botania, and to craft one you simply require a book and any kind of sapling! Once you have this, you are ready to get started with the whole thing, as this book will teach you all you have to learn about mana generation and how to use it to enhance yourself and your magical abilities.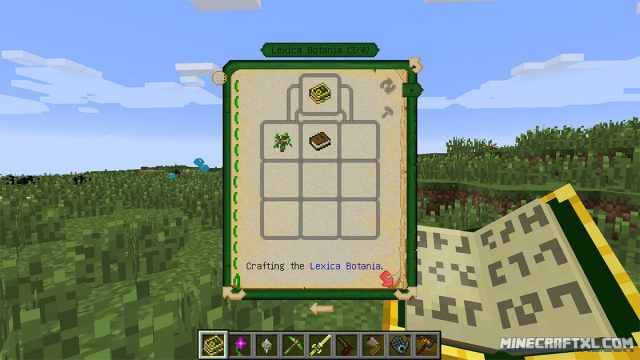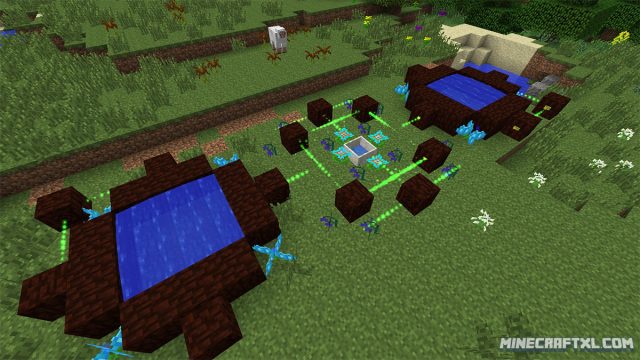 Generating mana usually requires flowers, but they have various ways of doing so, some simply require sunlight, others pools of stillwater near them, and some can burn coal or other fuel to generate it. After you have started to generate mana, you need some way to store it, which is where mana pools enter the picture. The mana won't go from the flowers to the pool by itself though, you need to redirect it. Fortunately, blocks for that exist as well!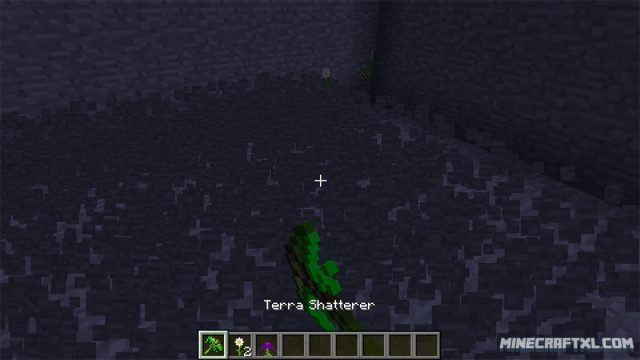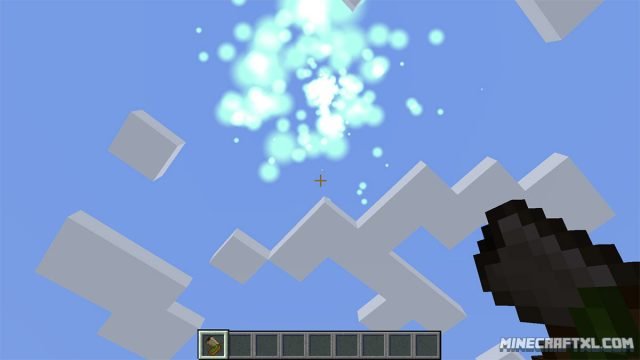 The items found in this mod are very impressive, you have swords that are better ranged weapons than bows, as they fire homing lasers with each swing, and pickaxes that can strip-mine down to bedrock in seconds! They are very hard to acquire though, so expect to work and toll for a while before getting these awesome artifacts in your hands.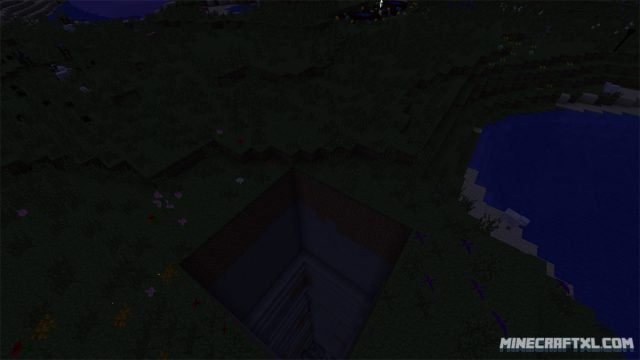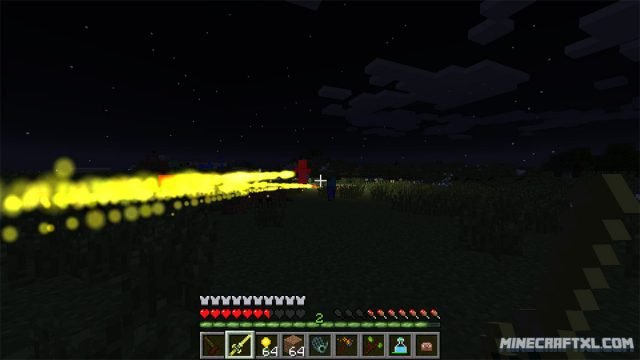 The Botania Mod also features other fun stuff, such as signal flares, and a wide variety of new decorative stuff to enhance your buildings and structures. Rings, amulets and belts are also included in the mod, but this also means that this mod requires the Baubles mod to run, as that is only way to equip these magical items.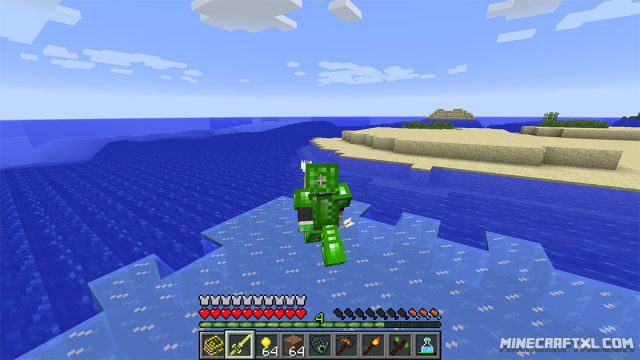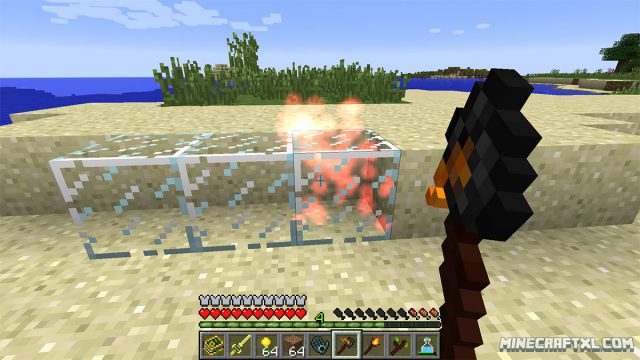 This mod is pretty awesome and expansive, and it has a very interesting approach to magic and the use of it, definitively unique and fun, and the mod itself seeks to be as sleek and immersive as possible. This means that GUI elements and other stuff are kept to a minimum, you will need to craft stuff and interact with them in order to see how much mana it generates, can hold, and so on. Botania is impressive, fun, and awesome, and if you want to add some magic to your game, this mod is a very good way to do that.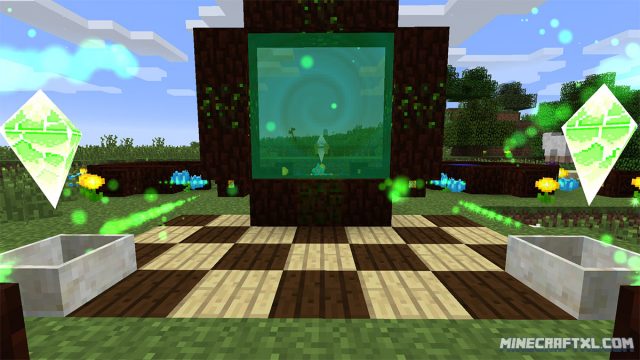 Important: the Botania Mod requires Minecraft Forge in order to function.
How to install the Botania Mod for Minecraft:
Download the mods (Botania + Baubles).
Make sure Minecraft Forge is installed.
Open your Minecraft folder (in Windows: Start -> Run -> "%appdata%\.minecraft").
Copy the mod .jar file(s) you downloaded to the "mods" folder, found inside the .minecraft folder.
You're done! The mod should now be installed and ready to be played, so load up a map and enjoy!
Related Articles