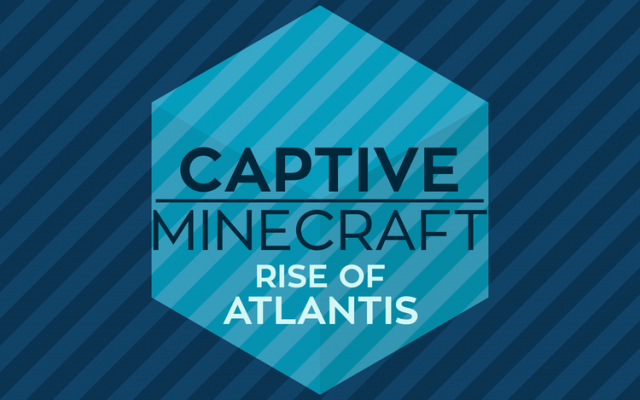 Following up the hugely popular Captive Minecraft and Captive Minecraft 2, Captive Minecraft 3 takes the series in a new way, and this entry in the series makes things even harder!
The concept is pretty much the same, you start of in a 1×1 box when you enter the world, and for each achievement you get, the box expands a bit, by half a block in each direction.
As your world expands, you will gain access to more resource and to hidden secrets, allowing you to get more achievements and in turn, expand you world more.
This variant of the map takes you deep down within some ancient and decaying ruins of a once proud and thriving ancient underwater civilization.
The halls of these once sacred ruins are now dormant and abandoned, host to only hostile mobs and guardians of the long gone civilization. Your task is to explore these ruins and see if you can restore this once mighty ancient civilization back to its former glory.
To do so, you will need to restore the various monuments and return power to the very Core of Atlantis.
Captive Minecraft 3 has several cool and useful features:
New Atlantean Ore! Drops Prismarine Crystals when mined.
Unique boss fights!
New to the series: Checkpoints! Four main checkpoints exists in the world. They are unlocked as you reach them, and it makes returning to a previous place (in case of a horrible death) a breeze.
Charge up the Core of Atlantis using the new Atlantis Power Generator to reactivate the long gone sunken city. This Core is powered by Prismarine Crystals.
A new ranged weapon: Ice Shards! Effective only against Guardians. You'll extract these from Prismarine Bricks that have frozen over.
Every Achievement is now accessible (Even Adventuring Time)!
The Room of Monuments makes a triumphant return! Keep an eye out for clay and different dyes to be able to complete each Monument to get some very useful rewards.
Expansive revamped Nether! The Nether now plays a much larger part in your quest.
The return of the Helpful Clownfish!
Gameplay Tips for new and experienced players:
Captive III requires you to have some knowledge of the Monuments. If you have not played Captive II, you might want to go check it out before playing this.
Try to Avoid the Atlantean Guard. Close combat will kill you with these guys.
When in the Water Labyrinth, a Sea Lantern on the ground signifies that an air pocket is directly above.
Do try your best to complete the Room of Monuments! The rewards you gain will become invaluable to your further survival.
Try to collect as many Ice Shards as possible. They are extremely useful when fighting the Guardians.
Checkpoints can be used to teleport more than players to the different stages of the world. Animals or entities can be teleported as well. Right click them to warp.
Never cover or break any Quartz Block! These blocks are extremely important in the Captive Minecraft universe. It's where you respawn, where Monument Rewards will appear, and where certain Achievements are triggered.
Hold TAB to see who of your friends has earned the most Achievements and contributed most to the size of the world.
Milk.
Here is how to disable everyone's Achievements being announced over chat on servers: open server.properties and change "announce-player-achievements=true" to false.
The 'On A Rail' Achievement can be completed in Captive Minecraft! Just travel 1000 blocks total in a Minecart to earn it.
Boats are pretty fragile, as usual.
Important information about Captive Minecraft 3:
The Nether and The End are still quite buggy. You may suffocate the first time you enter, so be sure to leave your belongings behind. If you suffocate every time, you will have to need to restart your server (for multiplayer) or save and close, then load the map again (for single player).
Again, Captive III requires you to have some knowledge of Monuments and how they work. If you haven't yet played Captive II, you might want to go check it out before trying this map.
You will need to use the Resource Pack (included in download) if you're going to be loading Captive Minecraft III onto a multiplayer server. If you're just playing single-player, then the Resource Pack is included in the world save and will automatically load when you play.
The map has been tested on snapshot 14w33c and it is SAFE. As snapshots can change wildly each week, it would be wise not to update without checking here first. Captive III's mechanics have been rebuilt, unlike Captive I or II, so will work even without Hopper Clocks.
Captive Minecraft is currently in BETA. If you find any bugs or want to give feedback or suggestions, please [email protected]
And finally, some instructions on how to install the Captive Minecraft 3 map:
First off, this isn't a mod, but a regular world save, meaning you can play it in vanilla Minecraft. To get it up and running, you need to be running Minecraft 1.8 snapshot 14w33c.
Open the Minecraft Launcher like normal.
Edit your profile to include experimental "snapshots" and choose 14w33c.
Download the world save zip, and extract the contents (using programs like WinRAR). Inside this folder, you'll find the world save and the resource pack. Place the world save in your /minecraft/saves folder. You'll be able to access Captive Minecraft III from your single player menu now. You may need to scroll down to find it.
If you're just playing single player, the resource pack will be loaded automatically. If you're running the server, you'll need to move the resource pack into your resource pack folder.
Have fun and enjoy this awesome new map!
IMPORTANT: Never open Captive Minecraft in an earlier version of the game than is specified above! It will break the world. Make sure you always keep a backup. If you're going to run a server, you MUST have Command Blocks enabled in server.properties!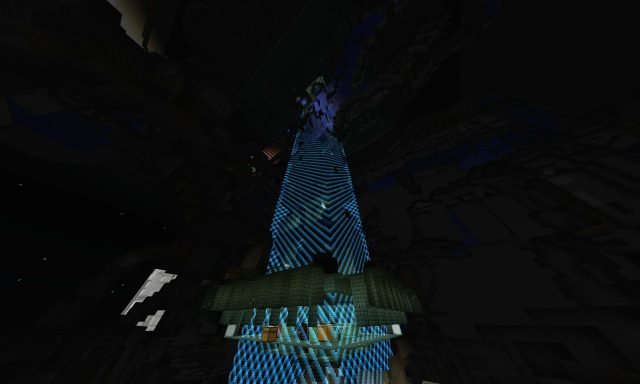 Here is the cool official trailer for Captive Minecraft 3, check it out:
Related Articles