Another weapons mod for Minecraft, the CST Epic Weapons Mod is one of the more lore-friendly and less overpowered weapons mod available, as you won't find any +500 damage weapons here, but still upgrades and new weapons that are better than what you would find in vanilla Minecraft.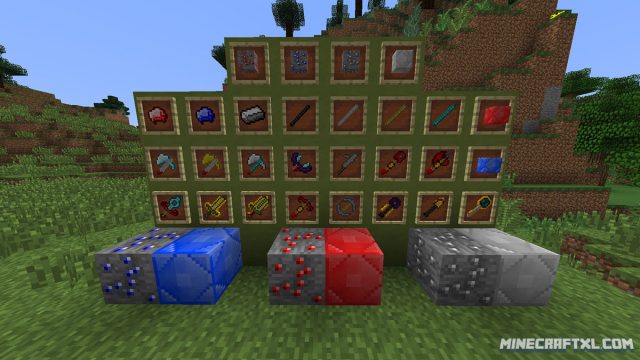 Everything found in the mod, all blocks and items, are pictured here.
The weapons are not too weird or out of place for the world of Minecraft, so if that is a concern, do not worry, all the items added by this mod are pretty lore-friendly.
This mod requires Minecraft Forge, so be sure you have downloaded and installed that before installing this mod.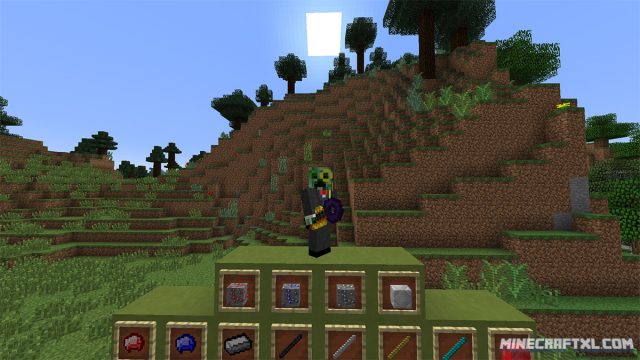 One of the new shovels in the mod.
CST Epic Weapons Mod also adds 3 new ore variants, sapphire, ruby, and silver, which is used to craft these new weapons, as well as new items used in the crafting of these new epic weapons.
These ores can also be combined to craft new blocks that look pretty cool, such as red ruby blocks, which you then can use as a building material, to decorate with, or simply as a means of saving space.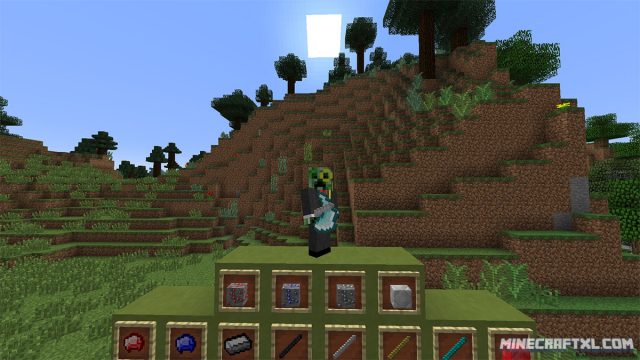 One of the new battleaxes, this one being a diamond variant, the best of them.
The weapons in this mod are varied, featuring new swords, but also a whole new class of weapon, the battle axe, which is an axe, used for battle. There is also new tools to be found in this mod, such as the double ended pickaxe and the ender shovel. So it is not just about weapons in this mod.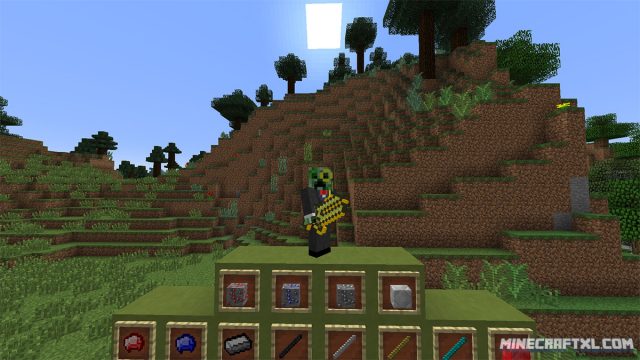 A double ended golden sword, one of the best weapons found in the mod.
Everything is modeled and textured in the well-known pixelated Minecraft-style, so it looks fitting for the world if you are using the default resource pack, but it might look a bit out of place when using high-resolution packs.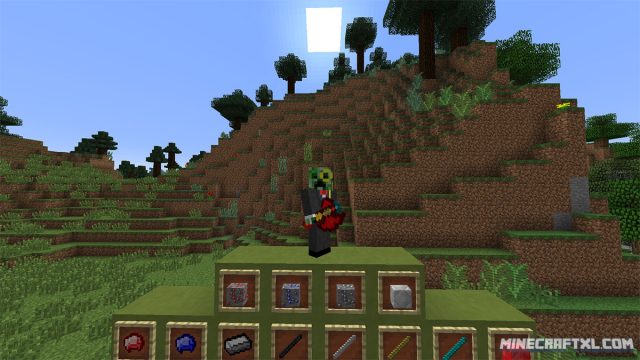 A red ruby axe, shiny and pretty.
How to install the CST Epic Weapons Mod for Minecraft:
Download the mod.
If you don't have Forge, then download and install Minecraft Forge.
Open your minecraft folder (in Windows: Start -> Run -> "%appdata%\.minecraft").
Copy the mod .jar file(s) you downloaded to the "mods" folder found inside the .minecraft folder.
You should now be all set and ready to check out the new weapons and items offered by this mod, enjoy!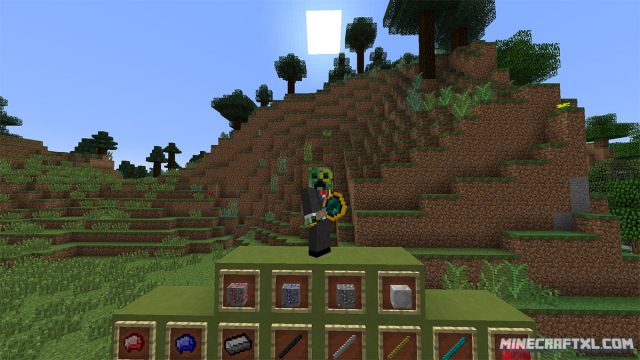 The new ender shovel, be sure to check it out.
Here is a video from the young (German) creator of the mod, showing off the new weapons:
https://www.youtube.com/watch?v=AB6MphYSiqc
Related Articles