Are you ready to return to Freddy Fazbear's Pizza? Whether you are or not, here's the Five Nights at Freddy's 2 Map!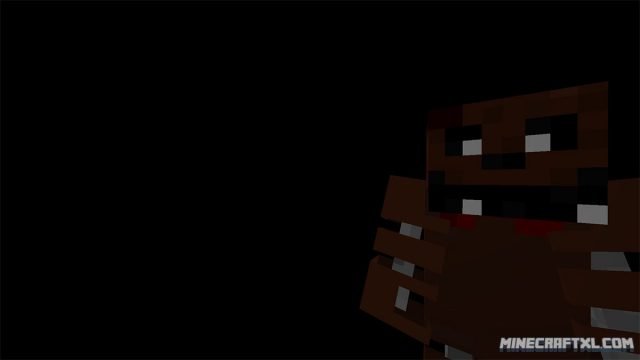 In this new improved, and totally not haunted, restaurant, the animatronic characters are extremely lifelike, the music is fun, and happiness is the name of the game! If you want fun for the whole family, look no further! Fazbear's Pizza have it all, and now with even more animatronic characters! A whole new squad of happy and funny animals have joined the troupe, but the old gang is still here of course!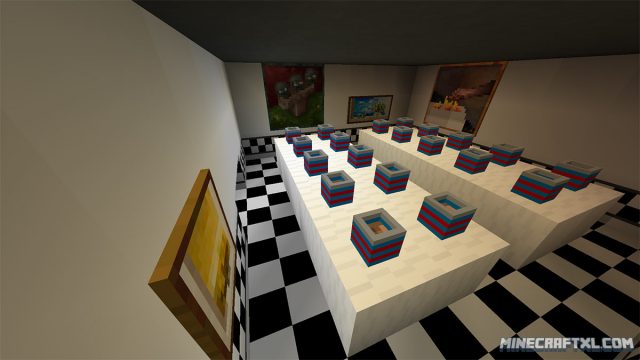 Everyone is kid-friendly, and the new guys are equipped with the latest facial recognition technology which is tied into local criminal databases, and they promise to put on a safe and entertaining show for kids and grown-ups alike.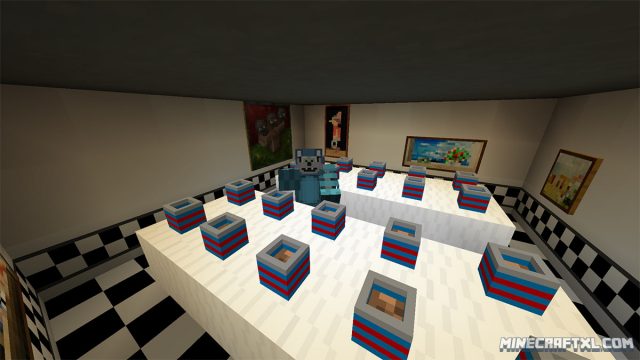 If you're not familiar with Five Nights at Freddy's, then here's the rundown: You are an extremely poorly paid security guard working nights at Freddy Fazbear's Pizza. This place has a quite sordid history, as some kids were murdered at the place by a security guard dressed as one of the animatronic characters several years ago. However, that was a long time ago, and of course there have been no issues with the characters ever since, what so ever. No issues at all.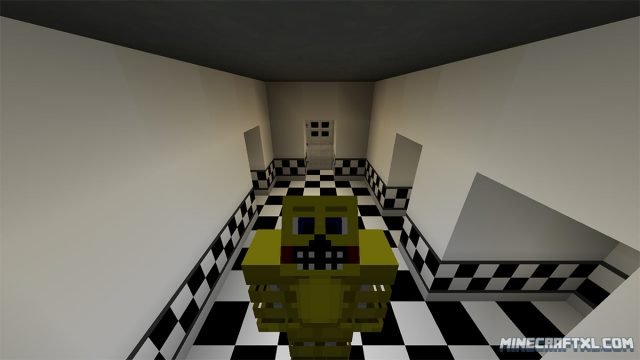 The previous night guard did however complain about the robots trying to break into the security office, he's since been moved to the day team, but his complaints were valid. That's why you've been given your very own empty Freddy Fazbear head, which should make the characters leave you alone should they wander into your office, and not try to squeeze you into an occupied suit. Not a pleasant experience, trust us.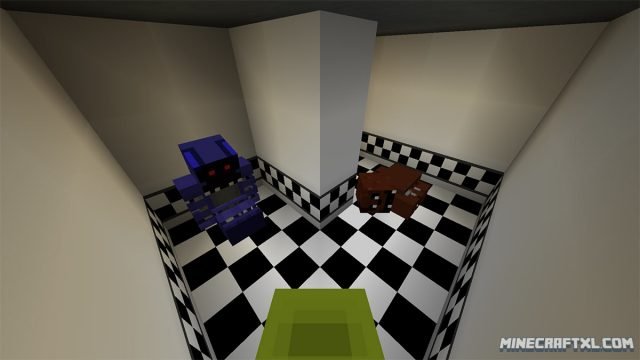 This map is a recreation of the game, and it is as "true to life" as possible within the Minecraft engine, and like the first map, Five Nights at Freddy's, it does a pretty darn good job! You are stuck in your security chair in your office, and from here you gotta watch the movements of the animatronic characters through the security cameras, to make sure their not wandering into your office and then dismembering you. They like to do that. You have more tools at your disposal this time around though, you get a flashlight, a Freddy Fazbear mask, and a journal describing everything you need to know about the map.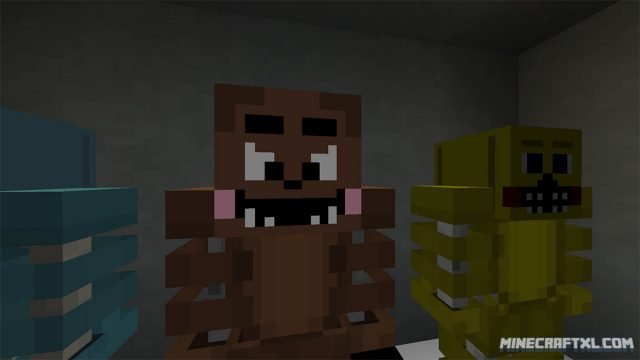 The map comes with a resource pack, and it is highly recommended that you also install that, as it makes or breaks the map, in a visual sense. All in all, a pretty great horror map, and if you like it, you should definitively check out the actual game!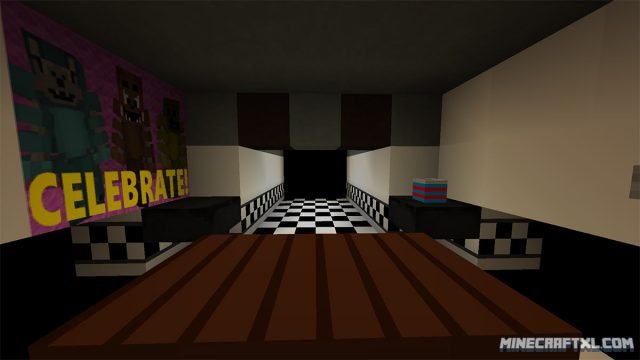 How to install the Five Nights at Freddy's 2 Map for Minecraft:
Download the map.
Go to your %appdata%/.minecraft folder.
Open the "saves" folder.
Unzip the map you downloaded, and put the unzipped folder into the saves folder.
All set and ready. Now its time to install the resource pack!
How to install the Five Nights at Freddy's 2 Resource Pack for Minecraft:
Start Minecraft.
Press Esc and go to options.
Click on "Resource Packs".
Click on "Open resource pack folder".
Put the .zip file that you downloaded into the resource pack folder.
The resource pack should now appear in Minecraft, now choose the resource pack and click "Done".
There, now you're really ready to experience the map
Here's a neat trailer for the map, you should definitively check it out:
https://www.youtube.com/watch?v=P5Am5kKOtR8
Related Articles