If you have played GTA V, you have probably seen this place, as it is one of the main Protagonists' (Franklin) home later on in the game. Well, now his home has been ported to Minecraft, in this GTA V Franklin's Pad Map!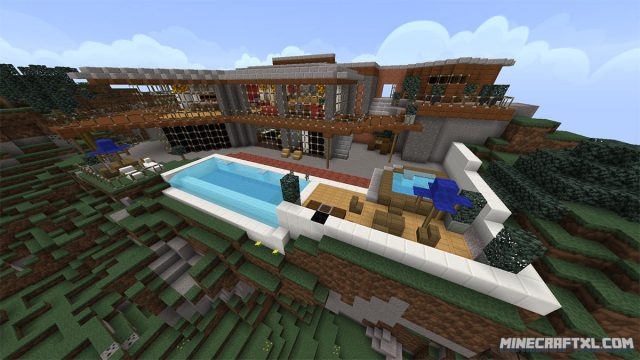 It is a luxury condo located at the top of Los Santos hills, which are based on the real life hills of Los Angeles. It's usually a place for the rich and entitled, but throughout the course of the game, Franklin gets some good connections and ends up here. From rags to riches!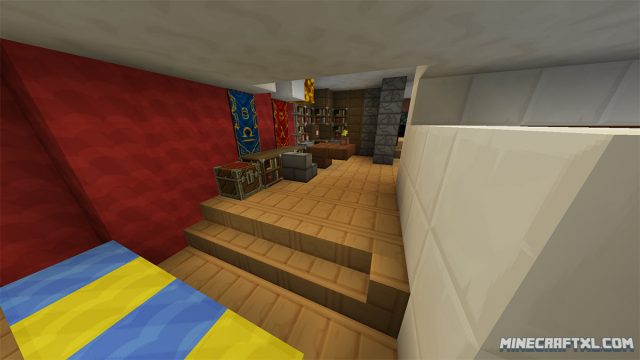 The map itself is very well done, faithfully recreating the awesome condo from the game. It's a very luxurious modern home, featuring a pool, several floors, dining area, an area for chilling out, bedrooms, toilets, a kitchen and anything else you need from a proper home.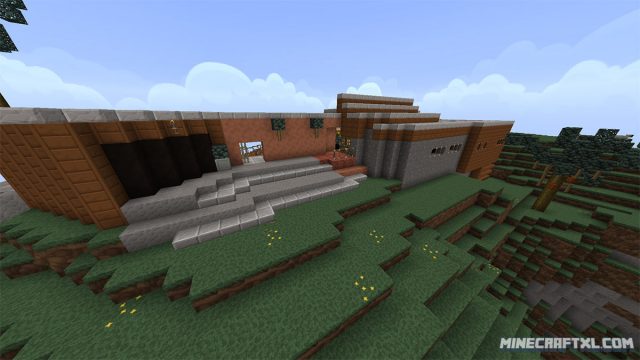 The GTA V Franklin's Pad Map also features a garage for your vehicles (in GTA V, less useful in Minecraft, although there are mods for that), as well as a kennel for Chop, Franklin's dog in the game, although he is not featured in the map. However, you can always find a wolf and name him Chop, it's almost the same!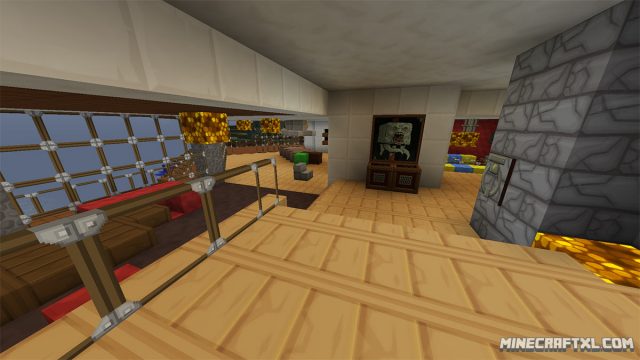 Even the inaccessible doors from the original game has been featured in this map, and they are as inaccessible as ever! Which is credit to a faithful recreation, albeit a bit disappointing. But then again, you are free to carve your own rooms and alter the map in any way you like.
Franklin's Pad has been created in a survival world, so you can use the world as a "proper" world, you won't find any weird edges or empty space, which is always a bonus.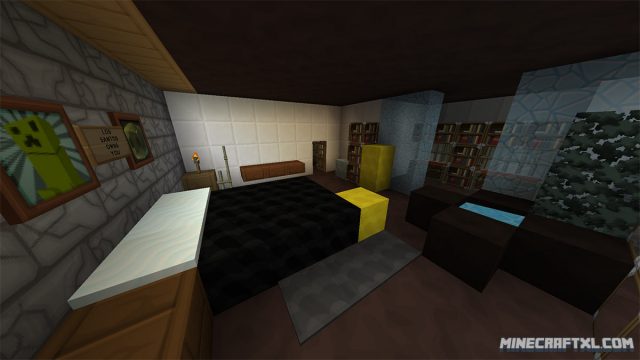 All in all, it is a good and faithful recreation of the house from GTA V, down to the missing rooms and darkened areas. And if you are not a fan of GTA V, it is still a great modern-styled home that anyone will can find use for.
If you're curious about the resource pack used to take the screenshots, its the amazingly awesome Sphax PureBDCraft Pack.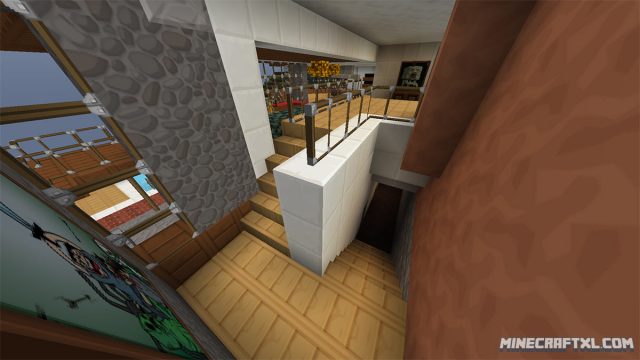 How to install GTA V Franklin's Pad Map for Minecraft:
Download the map.
Go to your %appdata%/.minecraft folder.
Open the "saves" folder.
Unzip the map you downloaded, and put the unzipped folder into the saves folder.
That's it, you are now all set to check out this house for yourself, and refurbish it if you want.
Here is a video showcasing the map, using glorious shaders, check it out:
Related Articles