HerrSommer is a beautiful and cool resource pack, and one of the best "realistic HD" packs, which all has contributed to its huge popularity, as it is one of the more well-known and loved resource packs available.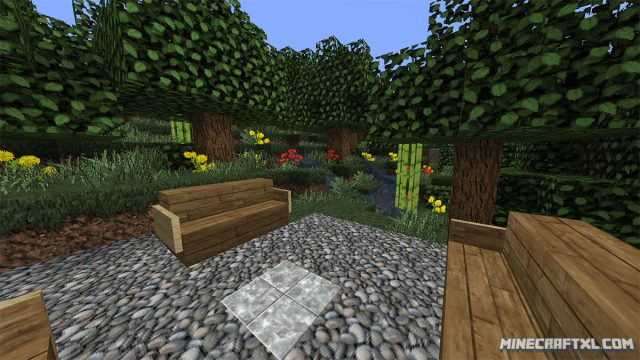 A nice looking park, made even better looking by HerrSommer.
It has a HD semi-realistic look, but without overdoing it (in my opinion), it keeps a somewhat bright and cartoony playful look and feel, which is nice in comparison to some other resource packs out there, where it is all about the realism.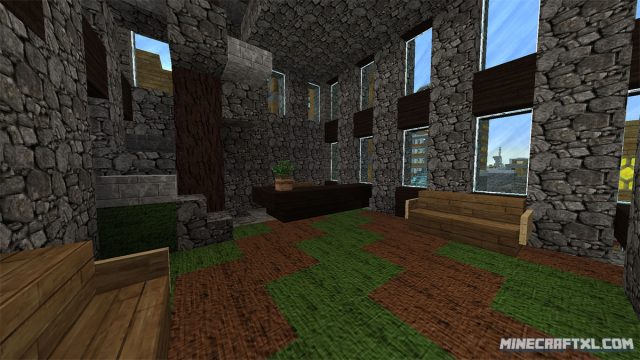 The lobby of a large office building.
HerrSommer finds a nice middle ground, and it makes this pack more attractive. It is also compatible with all the features of programs such as MCPatcher or OptiFine, like connected textures and better glass, which is always nice.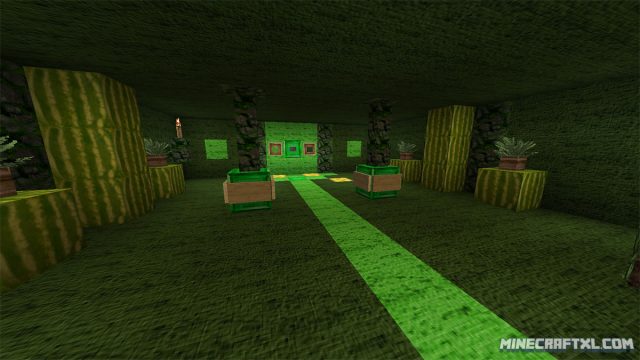 A very green room, also very cool.
Either of those programs are definitively recommended, but the pack might be usable without them. Still, it will look better if you use them, and the latest MCPatcher is usually up to date with the latest Minecraft, so there really is no reason not to.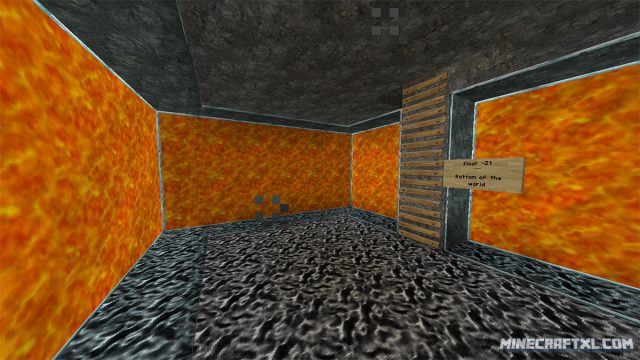 Lava and bedrock also looks better with HerrSommer.
The resource pack is available in several variants, the screenshot is only showing the default HerrSommer variant though. The various variants are:
HerrSommer Default. This is the variant shown in the screenshots, it is usable for a wide variety of builds like modern, sci-fi, RPG, medieval, and more. Shows of the style of the pack very well.
HerrSommer Dye. Very similar to the default variant, Dye is more colorful and more in tune with vanilla Minecraft, an alternative to people very fond of colorful worlds and games.
HerrSommer Medieval. The creators personal favorite, this is most suited for older builds in a RPG or medieval style, but can be used for other builds as well. Darker and more gritty.
HerrSommer Rustic. A dampened and blander version of the default pack, this variant has faded colors and such, giving it a more rustic look.
HerrSommer A Christmas Carol. The style of this variant is in the name, this is a Christmas pack, making everything look more festive and cheery, in the holiday spirit.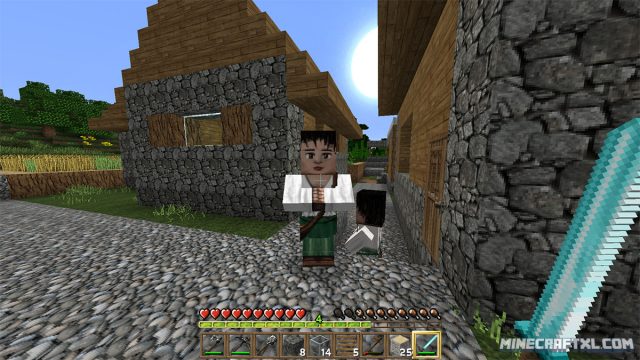 The new villagers, UI and weapon models, all looking good.
All packs have a similar style though, and they are all available for download down below. Feel free to check them all out and chose what fits you the best.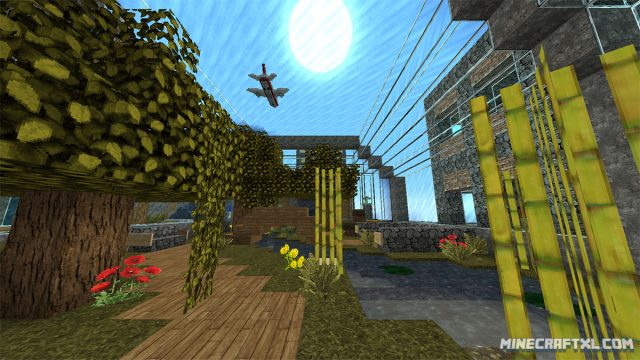 A nice little botanical garden.
HerrSommer is available in 64×64 resolution, nothing more, nothing less, but personally I find this to be a very good resolution, as it is high and HD, without being very resource demanding, so most users can use it without feeling a drastic drop in performance. The best of both worlds.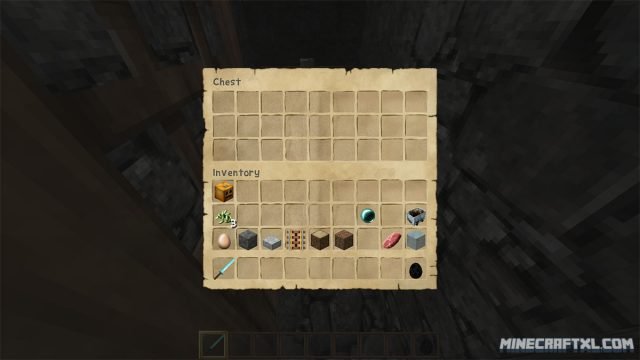 Another look at the new UI, here picturing the inventory.
HerrSommer should also be compatible with the Sonic Ethers Unbelievable Shaders (SEUS) Mod.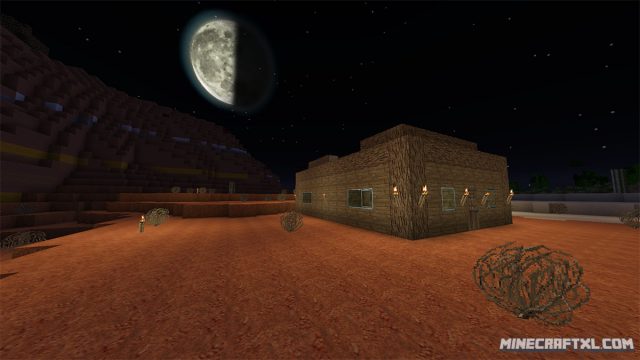 Not to forget about the moon, here shining its light on a hut build in a mesa biome.
Here is a comparison between HerrSommer and vanilla Minecraft:
How to install HerrSommer Resource Pack for Minecraft:
Download the Resource Pack.
Start Minecraft.
Press Esc and go to options.
Click on "Resource Packs".
Click on "Open resource pack folder".
Put the .zip file that you downloaded into the resource pack folder.
The resource pack should now appear in Minecraft, now choose the resource pack and click "Done".
That should do it, don't forget to check each variant out, they all look great and there is something for most people.
Here is a video review of the Dye variant of the resource pack:
https://www.youtube.com/watch?v=yL2mVv7SdbQ
Related Articles