Part of a much bigger project to rebuild Tolkiens Middle Earth in Minecraft,  the Hobbiton Resource Pack is meant to be used in that world, but the creators have also made it available for everyone else, so if you want a Lord of the Rings or The Hobbit themed resource pack, you have found one!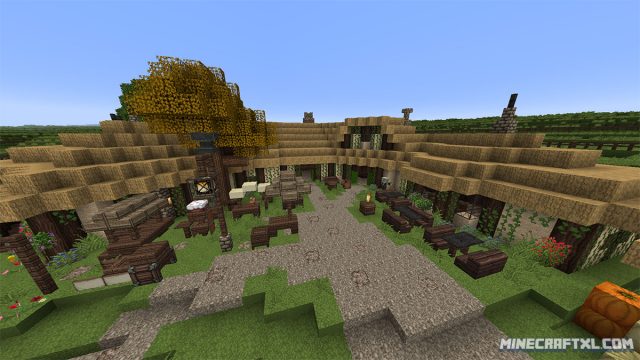 Hobbiton Resource Pack makes everything look more medieval, more fantasy-ish, more… Middle Earth. It doesn't have to be used for such things though, it works with any fantasy/medieval build, and looks somewhat similar to John Smith Legacy or Dokucraft, and I suspect they share assets as well.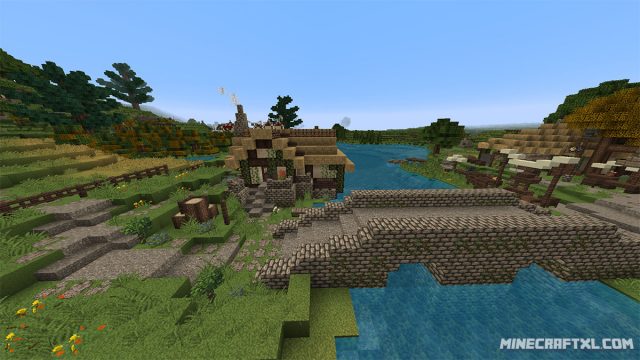 If you intend to check the Minecraft Middle Earth project out, specifically the Hobbiton Map part, be sure to grab this resource pack as well, as it will make things look much better and as intended. Or maybe you want to create your own part of Middle Earth, if so, this is perfect to use. Maybe you simply just like the look of the pack, and so go ahead and use it, no matter the reason, as it is a good, detailed and stylish pack, suitable for much.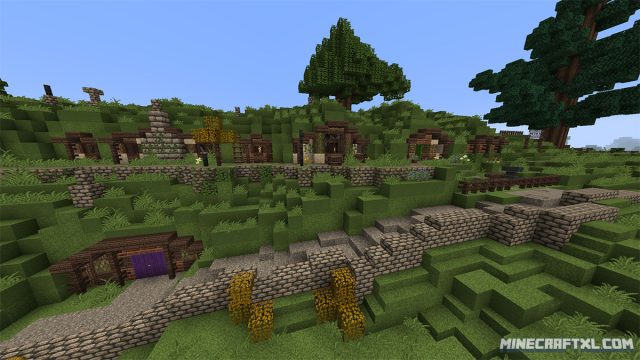 It is available in a 32×32 resolution, so a bit higher than what you will find in vanilla Minecraft, but not so much that it will slow your system down in any considerable way, nor that it will look HD. However, it has a certain charm, and it looks better than 16×16.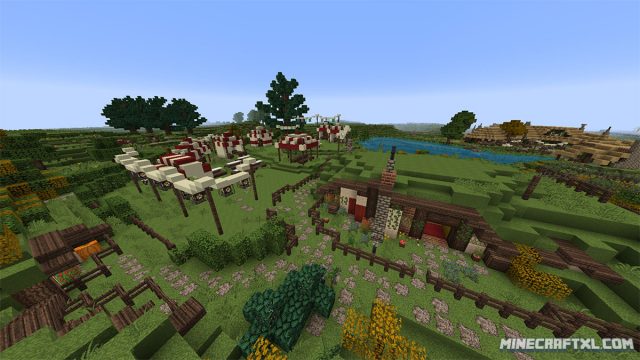 It doesn't require anything else than standard Minecraft, so you're free from downloading any other programs to get it to work, simply download the pack and install it, and it should work without any issues. I didn't run into any issues when testing the pack, so it should run pretty smoothly and stable.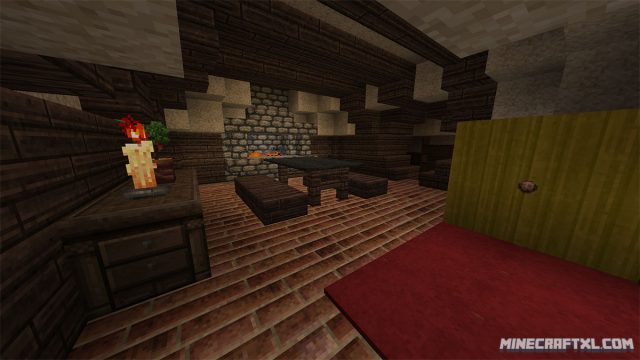 All in all, the Hobbiton Resource Pack is a great RPG/Fantasy/Medieval pack, and is a sign of great Lord of the Rings-themed things to come, hopefully sooner rather than later.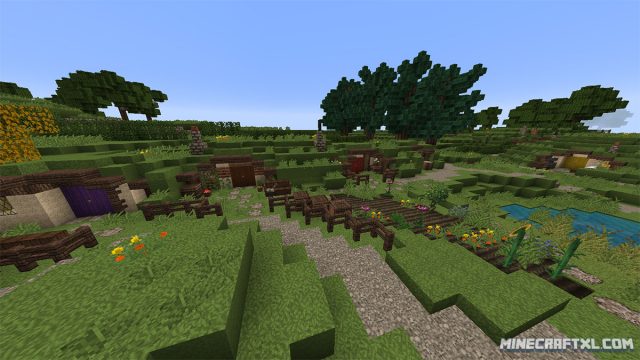 Here is a comparison between the Hobbiton Resource Pack and vanilla Minecraft:
How to install the Hobbiton Resource Pack for Minecraft:
Download the Resource Pack.
Start Minecraft.
Press Esc and go to options.
Click on "Resource Packs".
Click on "Open resource pack folder".
Put the .zip file that you downloaded into the resource pack folder.
The resource pack should now appear in Minecraft, now choose the resource pack and click "Done".
That should do it, your game should now be set to the new resource pack, so check it out and enjoy!
Here is a small video showing off the resource pack on the Hobbiton map it was made for: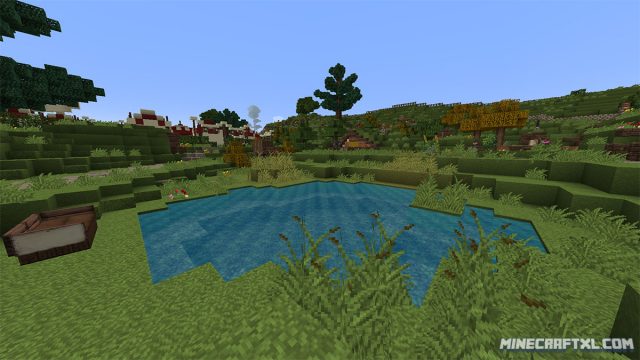 Related Articles