The How2Parkour Map is a parkour map that is focused on teaching players, new and experienced alike, the fundamentals and advanced techniques of how to do parkour properly in Minecraft. Over 60 hours has been poured into this map, ensuring that players have plenty of guidance, that experienced players have challenges, and that all have an awesome experience!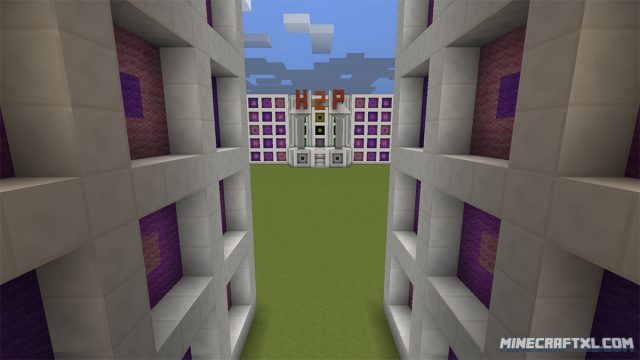 The map features 25 amazing levels of varying difficulty so there is something for everyone, as well as plenty of guides to teach you how to parkour. There is also an awesome shop in the map, and plenty of bonuses! If you want to play it with friends, you can, as this map is completely multiplayer friendly, just be sure to turn command blocks on.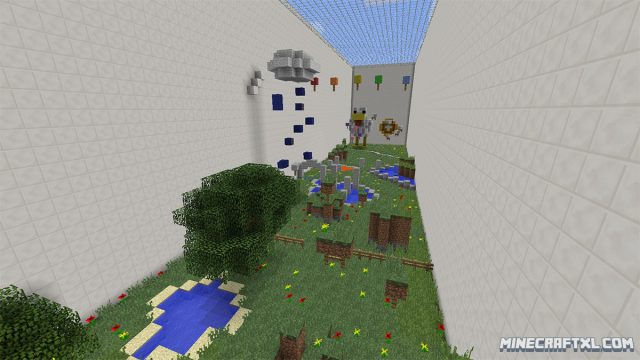 When you play the map, you will also unlock various things along the way, such as bonus levels, clothes, and even trails, rewarding you for your hard work!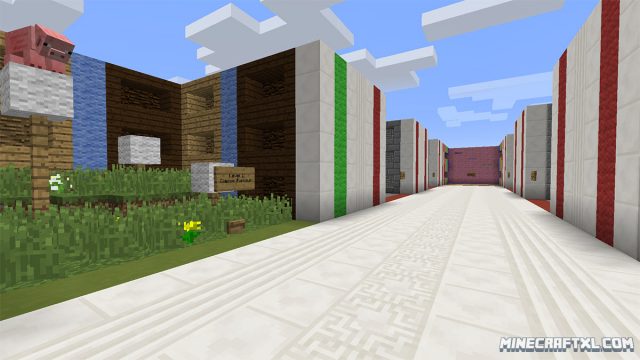 If you don't know what parkour is, in real life, it is a physical activity that basically is about getting from point A to B in the fastest way, using whatever physical action you can, such as climbing, jumping from object to object and running.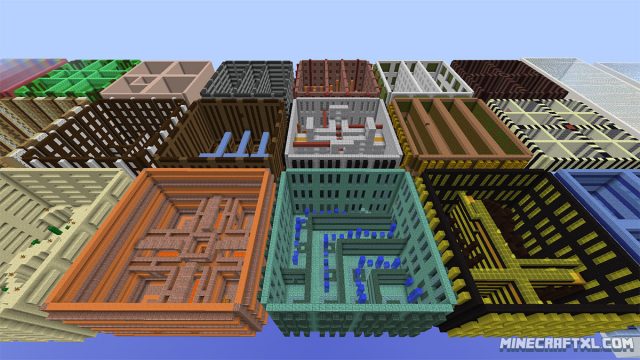 In Minecraft, it is often about jumping from block to block, trying to reach a hard-to-reach point in the map, often with several obstacles thrown in such as jumping from blocks to ladders, navigating mazes, utilizing slimeblocks, and more!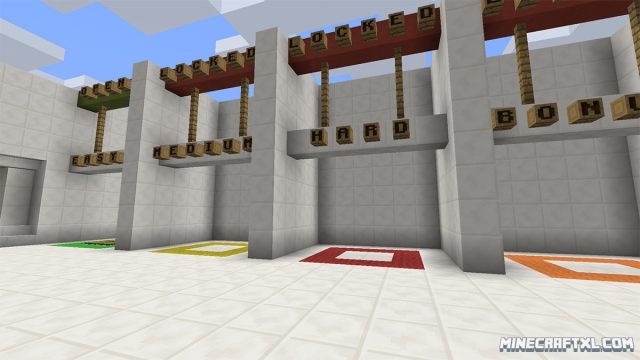 How2Parkour is a very well-made map that makes good use of 1.8 features as well as plenty of redstone and command blocks! It eases you into the ways of parkour, starting you off easy, but quickly becoming rather challenging so the experienced user won't get bored. There is a lot of stuff to do, things to unlock, and secrets to find, and any fan of parkour should most definitively check it out!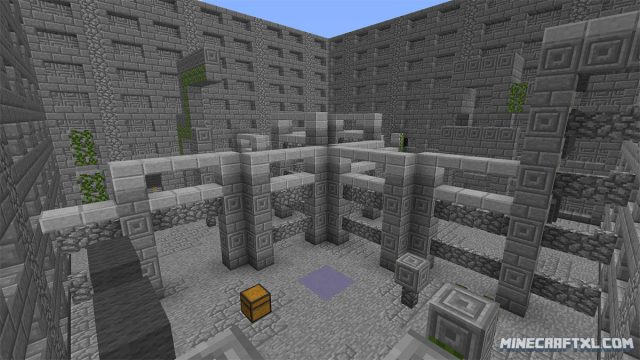 How to install the How2Parkour Map for Minecraft:
Download the map.
Go to your %appdata%/.minecraft folder.
Open the "saves" folder.
Unzip the map you downloaded, and put the unzipped folder into the saves folder.
All done! How2Parkour should now be installed, so get out there and start jumping around!
Here is a video showcasing the map, courtesy of Logdotzip, check it out for a more in-depth look at How2Parkour:
Related Articles