The Arestian's Dawn Resource Pack is a RPG-styled pack that draws its inspiration from MMOs, bringing cinematic elements of fantasy, role-playing games, and realism together into one magnificent blend of a texture pack! The colors of the pack are both light and dark, whatever makes the most sense, so you'll encounter green lush grass, as well as dark brooding stone.
The fantasy and RPG elements are most apparent in the packs new versions of armor, weaponry, and items, as they are very inspired by it. This is done tastefully though, so while they do look magical and fantasy-inspired, they don't go into JRPG-territory, or overdo it in anyway. In any case, these things all look pretty nice, better than their vanilla counterparts in my opinion.
Mobs in Arestian's Dawn also have a blend of various styles. The enemy mobs such as zombies and skeletons look pretty grim and dark, like things you don't want to meet in a dark mineshaft, while the animals all look pretty neutral or happy, cuddly even at times. Villagers are still being worked on, so some of them have new cool skins, while others retain their boring old vanilla looks.
The blocks look very nice and are all well-textured, grass looks lush and green, sand looks dry and coarse, stone looks rough and cold. Things look like they should, with a fantasy/RPG-ish touch, and you can really make your creations and builds look better by slapping this resource pack on top of them.
To get the most out of Arestian's Dawn, MCPatcher or OptiFine is recommended, but not required.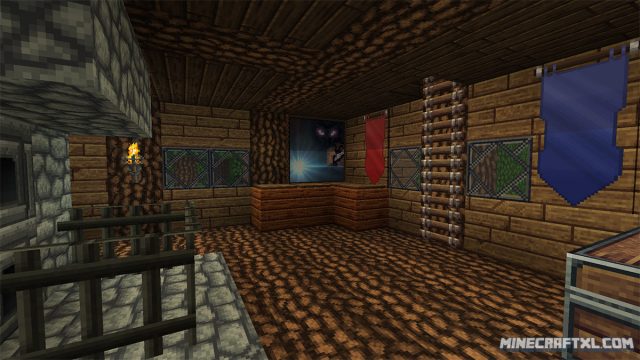 The pack has been "in production" for several years by now, and it is still being worked on, most blocks and items introduced in 1.8 are still being worked on. The author is very serious about his pack, hence the long wait, but it also means that every texture released is of high quality. By now, a lot of things are done though, so you can definitively use this pack as is, just keep in mind that some texture are not yet released, so you will encounter something from vanilla every now and then.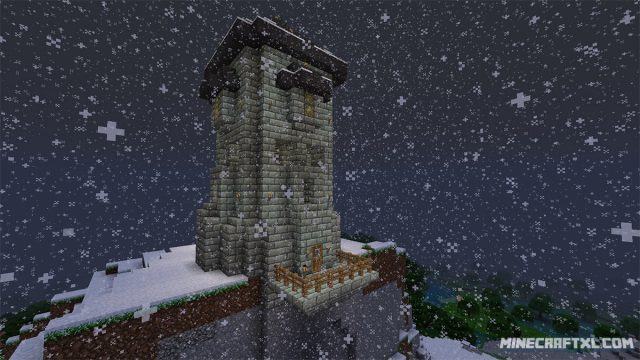 You can temporarily fix this by applying another more updated resource pack in a lower priority by this one, such as DokuCraft or John Smith Legacy, as they have a similar tone and style.
All in all, Arestian's Dawn is another great RPG/Fantasy-themed resource pack that will make your game look awesome.
Here is a comparison between the Arestian's Dawn Resource Pack and vanilla Minecraft:
How to install the Arestian's Dawn Resource Pack for Minecraft:
Download the Resource Pack.
Optional: install MCPatcher.
Start Minecraft.
Press Esc and go to options.
Click on "Resource Packs".
Click on "Open resource pack folder".
Put the .zip file that you downloaded into the resource pack folder.
The resource pack should now appear in Minecraft, now choose the resource pack and click "Done".
That's it! Arestian's Dawn should now be installed and activated, so enjoy and have fun!
Related Articles