iChun's Portal Gun Mod adds the famous Portal gun from Valve Softwares very popular game Portal and Portal 2 to the game of Minecraft.
It works in the same way as it does in the game it comes from, left mouse button fires a blue portal, right mouse button fires a orange portal, go through one to get out of the other.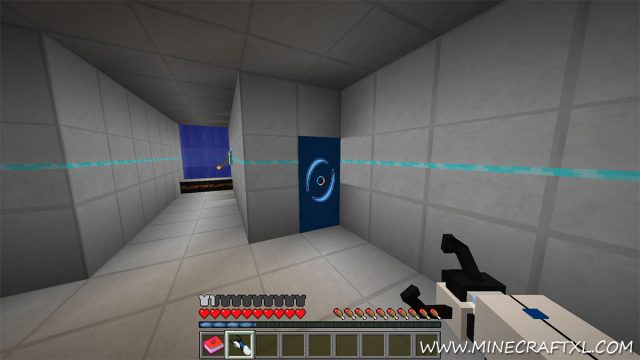 It is a very useful gun, but it is mostly used in combination with the many varied portal gun maps out there, and it is also used with the Portal Resource Packs.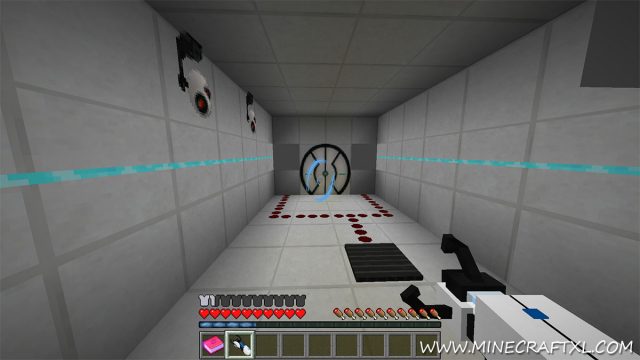 The Portal Gun is not the only thing added by this mod though, as it also adds the Long Fall boots that prevents you from taking any fall damage, and more Portal items, such as various portal guns, various obstacles and platforms from the Portal game (such as the Aerial Faith pressure plates), turrets, companion cubes and more (although some things aren't implemented completely yet).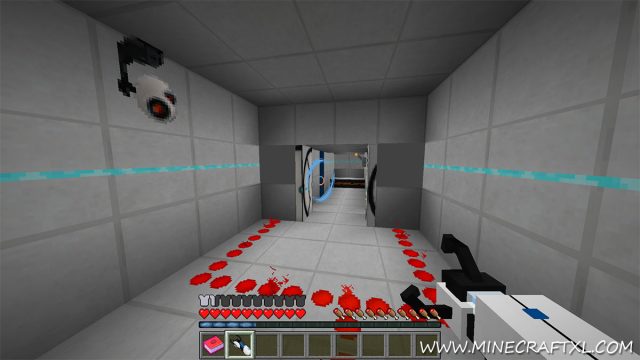 For a full list of what is included in this mod, as well as every crafting recipe, head over iChun's official portal gun website by clicking here.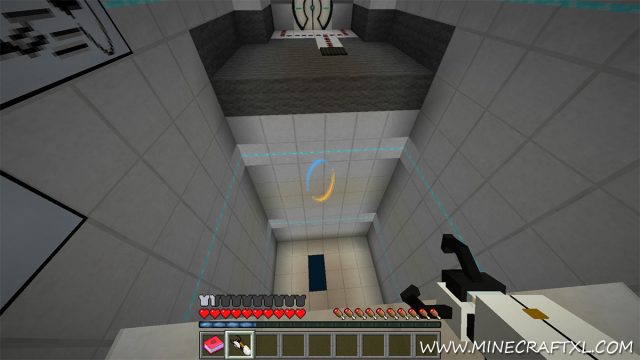 Despite it only being called the Portal Gun Mod, this mod has almost everything you need to begin creating your own portal-inspired levels and worlds, and the gun is also very useful on its own, if that is all you want.
Important: this mod requires Minecraft Forge in order to function.
Recommended resource pack: Portal Resource Pack for Minecraft
How to install iChun's Portal Gun Mod for Minecraft:
Download the mod and the required iChun Util file from below.
If you don't have Forge, then download and install Forge for Minecraft (remember to select the "Forge" profile in the Minecraft launcher).
Open your minecraft folder (in Windows: Start -> Run -> "%appdata%\.minecraft").
Copy the mod files you downloaded to the "mods" folder found inside the .minecraft folder.
Enjoy the new Portal Gun and tons of other Portal stuff in this mod!
Download iChuns Portal Gun Mod for Minecraft:
Related Articles