If you want a more challenging, but also rewarding Minecraft experience, check out the Infernal Mobs Mod for Minecraft.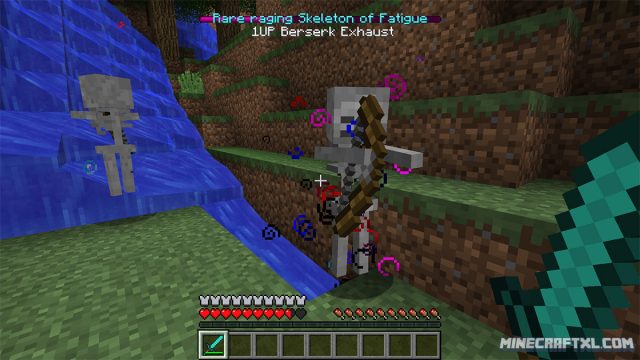 Heavily inspired by the modifiers to mobs found in games such as Diablo, this mod alters existing mods by giving them various boosts, making them deadlier, but also causing them to give a lot more experience, as well as making them drop better loot.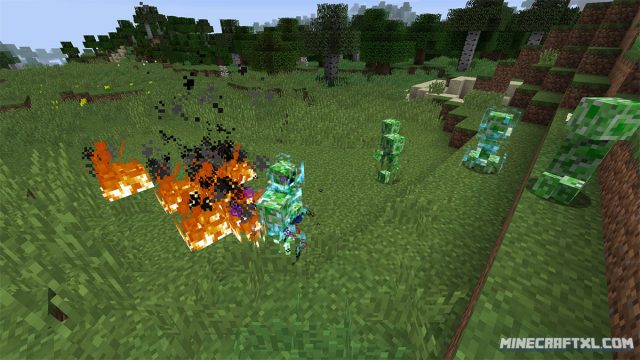 XP gained for killing an enchanted mob is quadrupled, and they also drop a random enchanted item upon death.
Important: the Infernal Mobs Mod requires Minecraft Forge.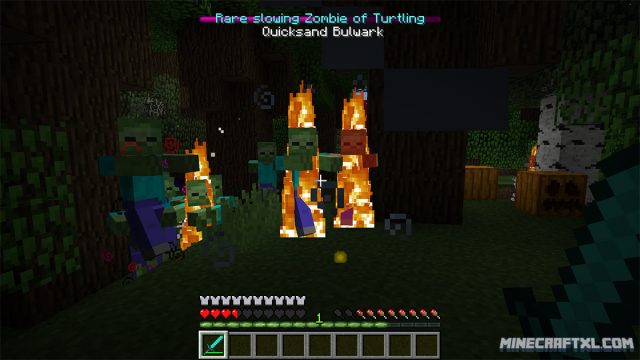 Here is a full list of the various enchantments that the mobs can receive:
1UP – Mobs will fully heal once, upon reaching low HP.
Alchemist – Mobs will throw potions at you.
Berserk – Mobs deal twice the damage, but will hurt themselves when they attack.
Blastoff – Attacks from these mobs will toss the player into the air.
Bulwark – Mobs has 50% increased damage resistance.
Cloaking – Mobs have the invisibility potion effect.
Darkness – Attacks blind the player, similar to the blindness potion effect.
Ender – Mobs can teleport to avoid attacks, also reflects damage to the player.
Exhaust – Attacks causes exhaustion to the player, similar to the exhaust potion.
Fiery – Attacks sets the player on fire.
Ghastly – Allows the mob to shoot fireballs.
Gravity – Allows the mob to knock the player back, or pull them closer.
Lifesteal – Attacks heal the mob.
Ninja – Can teleport dodge attacks, reflecting damage on the player.
Poisonous – Attacks poison the player.
Quicksand – Attacks slows the player, similar to a slow potion.
Regen – The mob regenerates health.
Rust – Fighting this mob causes a high amount of wear and tear on the players armor and weapons.
Sapper – Attacks causes hunger to the player, similar to a hunger potion.
Sprint – Allows the mob do have high-movement speed burst.
Sticky – Allows the mob to snatch whatever the player is hitting them with from their hands.
Storm – These mobs can call down lightning on the player.
Vengeance – Attacking this mob will reflect a portion of the damage to the player.
Weakness – Attacks from this mob causes weakness to the player, similar to a weakness potion.
Webber – These mobs can spawn webs at the players feet, slowing movement.
Wither – Has a wither effect.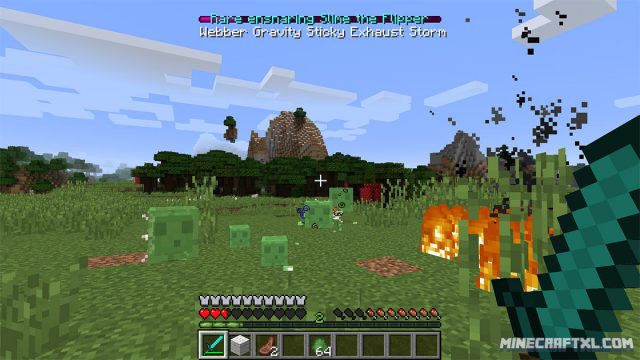 So if you want more risk and reward, more randomness, more excitement, and more danger in your Minecraft, you should definitively check the Infernal Mobs Mod!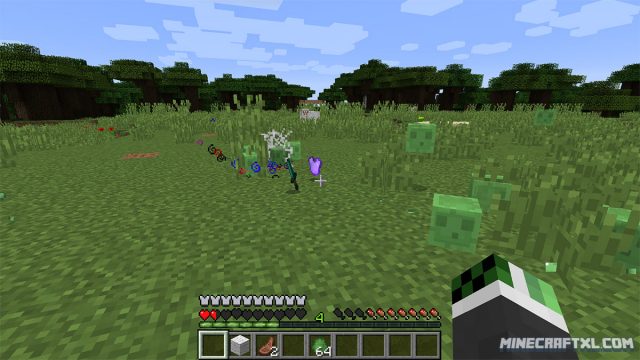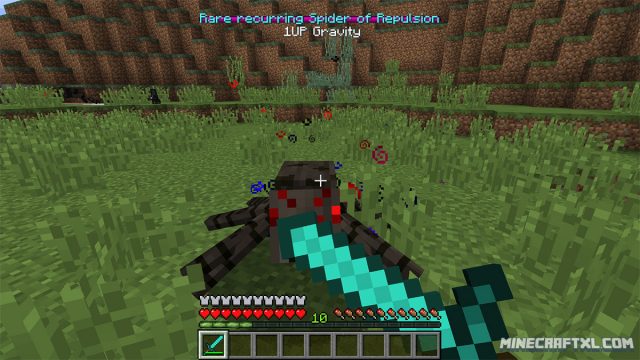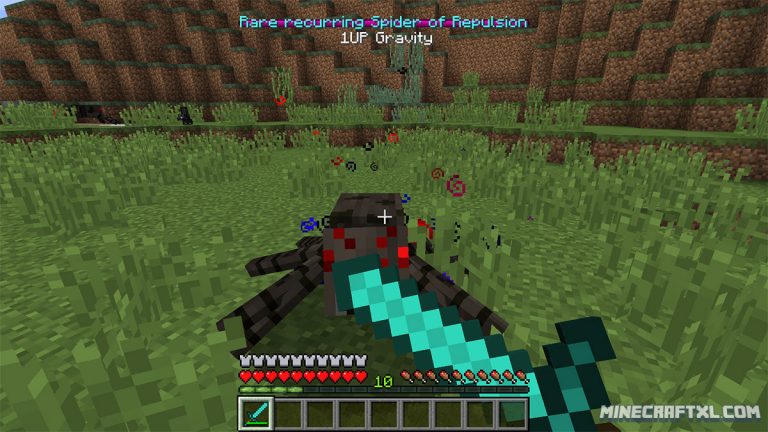 Here is video showing an "epic" encounter between one of these mobs and a player:
How to install the Infernal Mobs Mod for Minecraft:
Download the mod.
Important: Download and install Minecraft Forge.
Open your Minecraft folder (in Windows: Start -> Run -> "%appdata%\.minecraft").
Copy the mod .jar file(s) you downloaded to the "mods" folder, found inside the .minecraft folder.
That's it, the Infernal Mobs Mod should now be installed! So gear up and get ready to hunt!
Related Articles