The Inventory Tweaks Mod is a clever little mod that allows you to really change how inventory is managed and sorted, making it much faster, better and more efficient. It also provides players with a whole bunch of customization options, allowing you to tailor the mod to your own specific needs.
The main features of Inventory Tweaks are:
Automatically replaces your tools when they break (provided you have more in your inventory).
Automatically replaces item stacks once emptied (provided you have more in your inventory).
Allows you to sort your inventory and your chests with one single keystroke or mouse click.
Provides a lot of useful and powerful shortcuts to move your items around in a better and more efficient manner.
Provides you with great customization options, to entirely change the way inventories are sorted, due to some clever configuration files.
So as you can see, it is a small mod that can have a huge impact on the way you play, and your subsequent enjoyment of the game!
Sorting your inventory is simple, and is done by either pressing "R" (default) or the middle mouse button (default). This makes your inventory go from looking like this: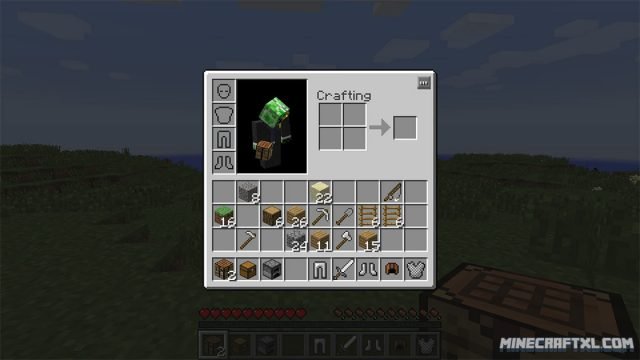 to this: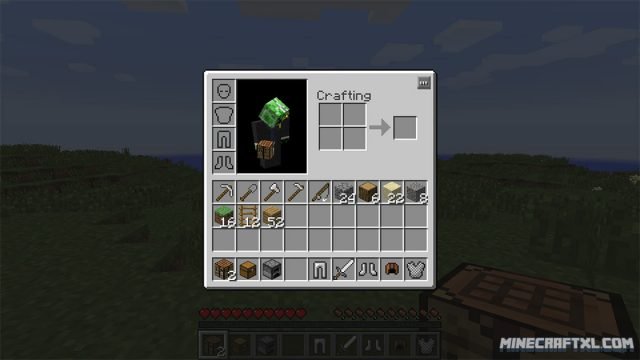 Important: this mod requires Minecraft Forge in order to function.
Fair warning though: Some server plugins can and will block the mod, plugins such as NoCheatPlus are known to do it.
Inventory Tweaks is compatible with almost any mod, and it also allows you to sort containers found in some of the most popular mods. Convenient Inventory does conflict with the mod though, and there might be others, but so far no definitive list is available. So try it out with other mods, and if a conflict is found, then decide which mod you want more.
Anti-cheat plugins can block Inventory Tweaks from working correctly, or at all, such as NoCheatPlus mentioned above. "inventory.fastclick" and potentially "combined.improbable" are the main conflicts with NoCheatPlus, as they clash due to the mod's rapid movement of items.
It is not recommended to use this mod with Magic Launcher, unless you know exactly how to work with it. This is mainly a Forge mod, and it is very easy to mess up the install if you aren't using the Forge installer and vanilla launcher.
If you want more info about the mod or about how to customize it and tailor it to your needs, check out the official website.
All in all, the Inventory Tweaks Mod is a very nifty and useful mod. Even if you don't feel like messing with the customization, the simple sorting and automatic replacement of broken gear or used stacks makes the game more fun and enjoyable, and it should be pretty compatible with most other mods. Do take care when using it in multiplayer.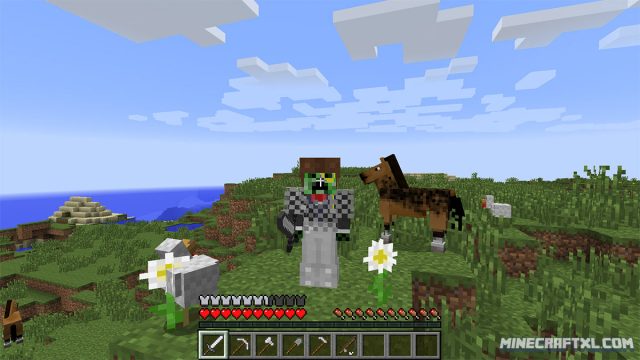 How to install the Inventory Tweaks Mod for Minecraft:
Download the mod.
Install Minecraft Forge.
Open your Minecraft folder (in Windows: Start -> Run -> "%appdata%\.minecraft").
Copy the mod .jar file(s) you downloaded to the "mods" folder, found inside the .minecraft folder.
All set, the Inventory Tweaks Mod should now be installed and ready for use, so enjoy and have fun!
Related Articles