The Escapists Map for Minecraft is a remake of the popular Steam game The Escapists. In that game, your ultimate goal is to escape prison, and its the same deal in this map.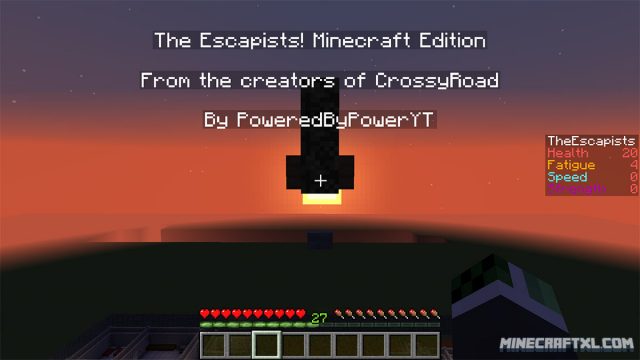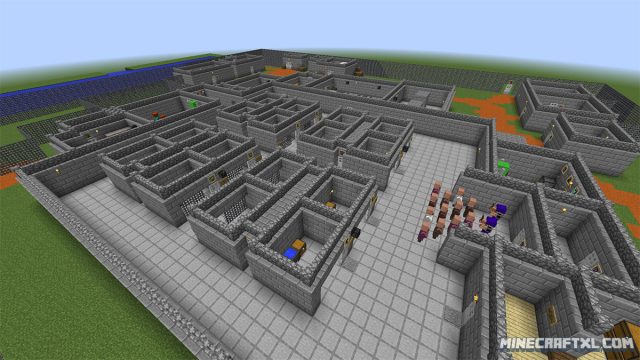 You must work in order to earn your keep, trade with fellow inmates for items that can help you in your quest to escape, and ultimately, make a master plan and execute it, so you can breathe the sweet air of freedom once again! You will also need the help of fellow inmates in order to increase your stats, stats you will need to pull your escape off.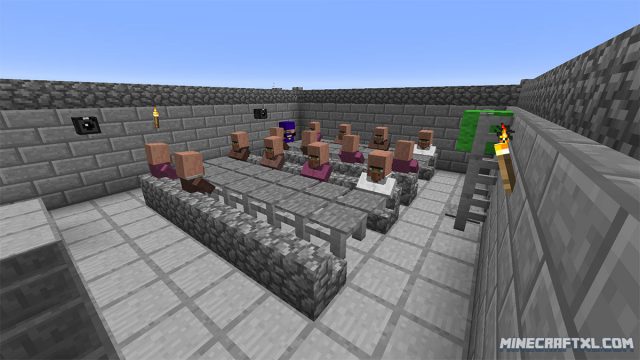 The plan is to add more prisons in future updates, but currently only 1 prison is available, the Shankton State Pen. This prison includes your workplace (the laundry), a kitchen, a food court, showers, an exercise gym, an outdoor exercise area, 14 cells including your own, an infirmary, solitary confinement, a visitor center, a generator, and finally a library!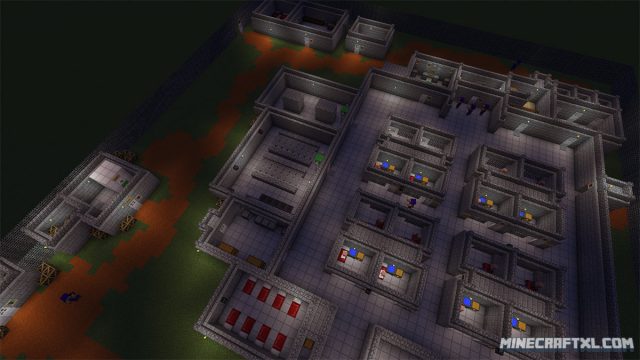 Escaping the prison is no easy feat, and you will need all your wit, and help, you can get. However, if you want some tips, check below.
Tips on how to escape the prison:
You can use Joe to trade guard armor for 17 emeralds, which is very easy money.
To get a hold of a particular key, an easy way is to kill the specific guard during a roll call (these happen morning, afternoon, and evening).
Batons are generally a waste of money, you are often better off saving for Nunchucks.
Grabbing an escape boat from Tom is necessary in order to escape, so make sure to get that!
Turning the generator off before cutting any fences or cell bars is HIGHLY recommended.
If you wear guard armor at night, your chances of being discovered are slim. Don't wear it during the day though.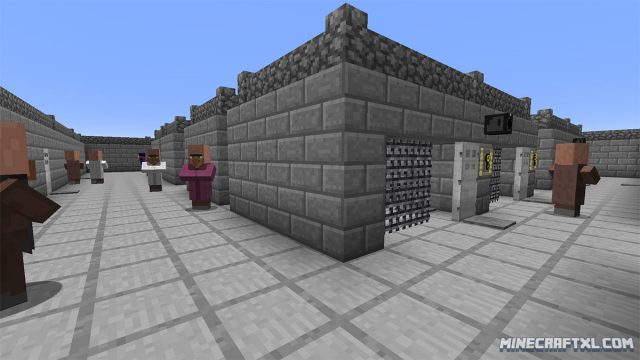 Info and tips on stats:
Speed: You increase your speed by sprinting through the map, but this will also increase your fatigue, so don't overdo it.
Strength: You gain 1 strength for every 2 punching bags you "kill" in the gym, you gain a strength potion effect for every 50.
Health: Your life. If this reaches 0, you die.
Fatigue: Fatigue will increase whenever you sprint, mine, and kill. To lower it, you must visit the showers or the food room.
Money: You gain money by doing your job at the laundry. You can't change job.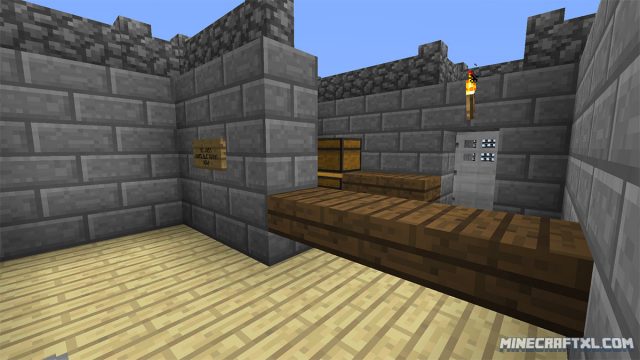 Tips on how to make money and do your laundry job:
To earn money, you must do your laundry job, which is the room to the left of where they do morning roll call. To do your job, you must grab items from the chest to the left, and then put them in the correct dispenser (1 at a time), and by putting the clean items in the right dispenser. If you want to earn some money fast, you can trade a guard armor found at your job to Leo for 17 emeralds, instead of the 1 emerald you get from your job. Don't put the clean armor in the clean chest too fast, 1 at a time every 1 second. If you grab some spare guard armor for when you make your escape, it will come in very handy (only wear it at night though).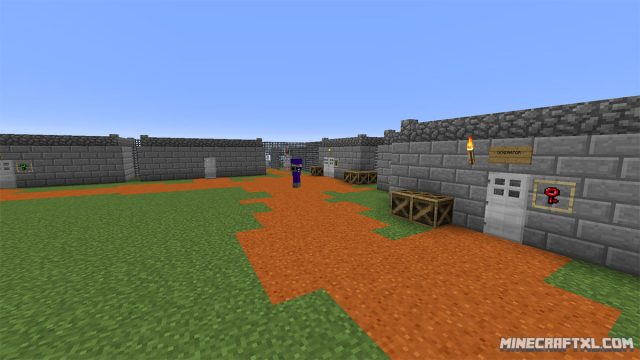 The Escapists is a fun engaging experience, and it figuring out how to escape can be a challenge! If you liked the Steam game, I'm sure you'll like this one, and if you haven't tried it, prepare for a very fun map full of challenges!
Also, don't forget to use the resource pack bundled with the map, it really helps with the immersion and makes the map look right.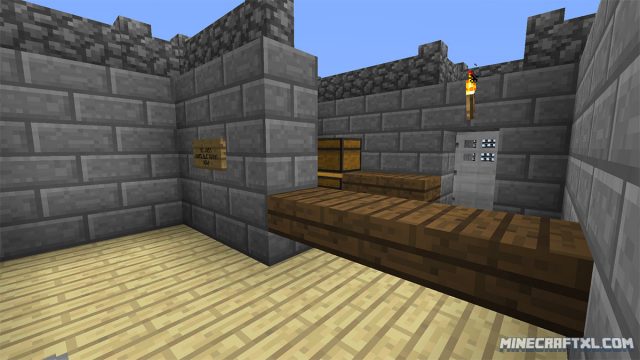 How to install The Escapists Map for Minecraft:
Download the map.
Go to your %appdata%/.minecraft folder.
Open the "saves" folder.
Unzip the map you downloaded, and put the unzipped folder into the saves folder.
All set! The map should now be installed, don't forget to install the resource pack as well. Enjoy and have fun!
Related Articles