KoP Photo Realism is another resource pack that has a focus on bringing realism and realistic textures to Minecraft, and does so with great success.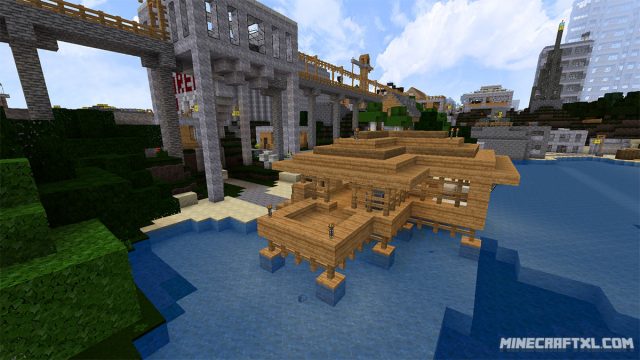 Some of the textures are lifted from other resource packs, such as the armor, menu stuff, mobs, and portals, they are from the Dieluter resource pack, albeit slightly changed.
The horses are from HerrSommer, and the rest is original work made especially for this resource pack.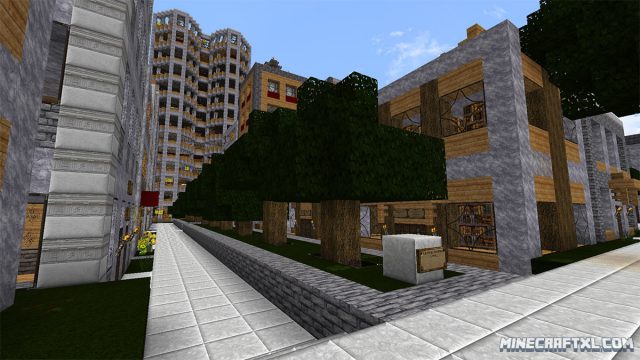 In general, this pack has a lighter and moodier look than the sometimes drab and grey textures you will sometimes find in other similar packs that has a focus on photo-realism, something which I find to be a welcoming change.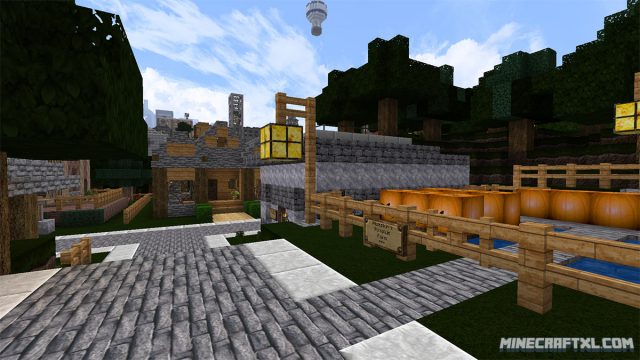 MCPatcher is highly recommended when using this resource pack. It might work without, but definitively looks and runs better with it installed.
The textures are of high-quality, and they all look pretty great. Personally though, I find that these packs can be somewhat jarring due to the very blocky look of Minecraft, it can clash at times.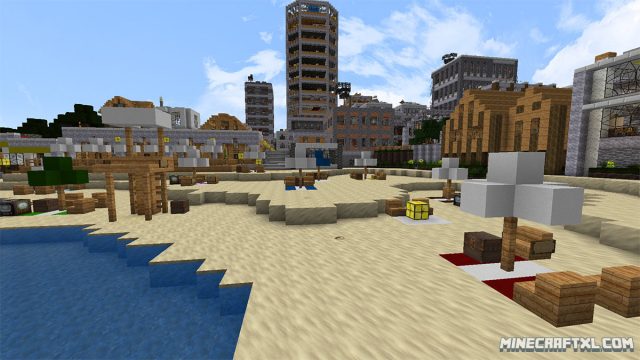 KoP Photo Realism is available in three different resolution sizes: 64x, 128x, and 256x. This means that the lowest available is 64x, which also means that even the lowest quality version of this resource pack (which still looks great), will take up more resources and processing power than what you will find in default Minecraft.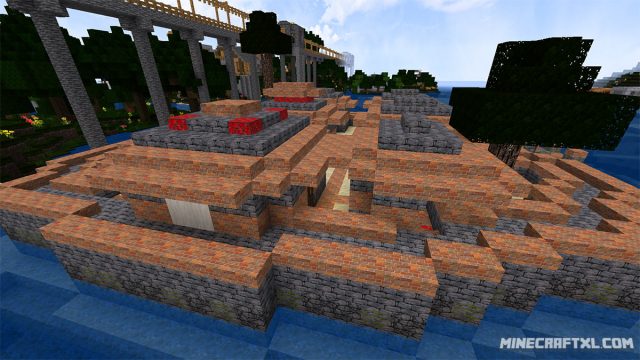 The style of the pack lends itself very well to modern builds, and it fits that style a lot better than medieval/renaissance/ancient/whatever builds. Still, KoP Photo Realism can be used for whatever you like, it looks pretty great regardless.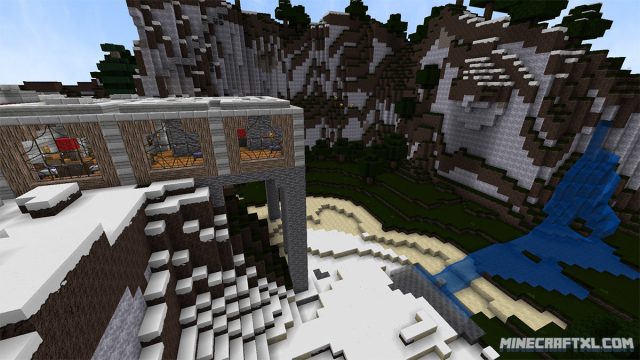 In a sense, this resource pack is a continuation of some discontinued packs, as it has taken elements from packs that are no longer being updated, and incorporated it into this (which is still being updated).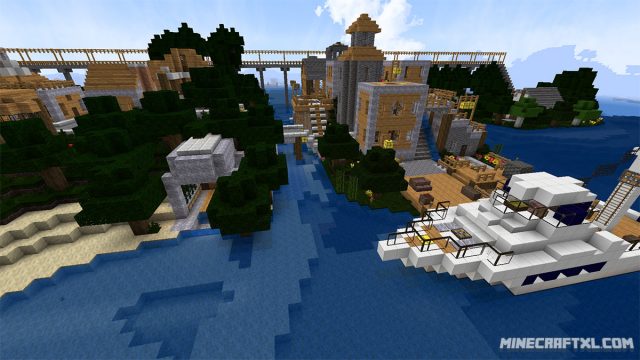 All in all, KoP Photo Realism is a pretty good variant of photo-realistic resource packs, overall it is pretty great, the mobs look great, weapon, gear, and tools look great, and so does the blocks. A great pack all in all!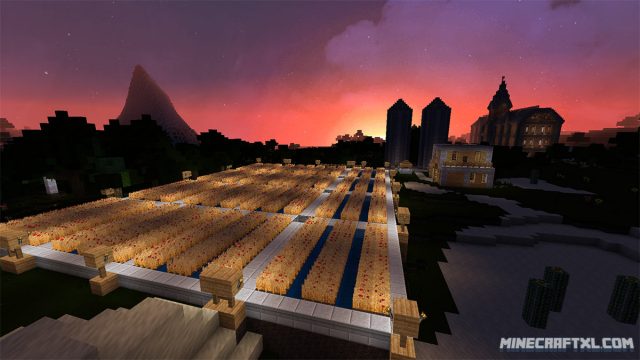 The pack is available in several different variants, the normal variant, a more modern variant, a creativo variant (with around 50 new textures), and finally, the realism eXtrem variant (this is a very resource demanding version, so only use this pack if you got a beastly system).
Here is a comparison between the KoP Photo Realism Resource Pack and default Minecraft:
How to install the KoP Photo Realism Resource Pack for Minecraft:
Download the Resource Pack.
Download and install MCPatcher.
Start Minecraft.
Press Esc and go to options.
Click on "Resource Packs".
Click on "Open resource pack folder".
Put the .zip file that you downloaded into the resource pack folder.
The resource pack should now appear in Minecraft, now choose the resource pack and click "Done".
That is all, KoP Photo Realism should now be installed and working, have fun and enjoy the pack!
Related Articles