The LB Photo Realism Resource and Texture pack is among the most popular packs, especially for the people who are looking for a more "realistic" Minecraft look and feel.
The author of this resource pack had one goal in mind with this pack; he wanted to make Minecraft as realistic as possible, and given the restraints of the game, I would say that he has done a very good job.
So if you are looking for more realism, at least from the textures, in your Minecraft experience, LB Photo Realism Texture Pack is the probably the best pack available for you.
This texture pack changes the look of the game to appease the more realism-hungry audience, making the textures crisper and grittier while still maintaining a blocky and Minecraft-y feel.
Performance-wise, the higher resolutions of this pack will demand more from your system, so if you already have trouble running the game, this pack will probably make it worse (although the 16×16 version should not take too much of a toll on any systems, not much more than vanilla Minecraft does anyway).
Important! You need either McPatcher or OptiFine for LB Photo Realism to work properly.
To get a better idea of how it looks, here is some various screenshots of different locations in the game:
Comparions to vanilla Minecraft: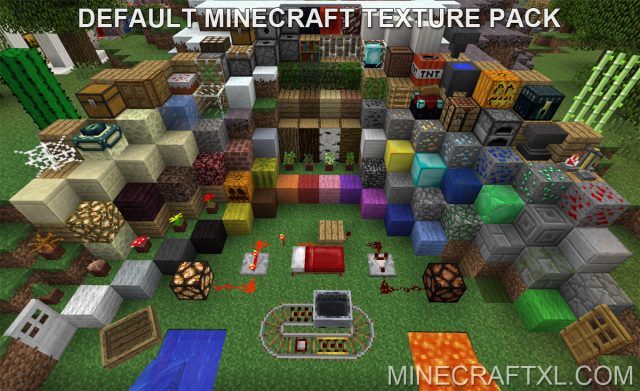 As you can see, the game looks very different from vanilla Minecraft, having a much higher resolution as well as clearer and sharper textures. The the normal pixelated and cartoony look is gone, and instead you get a much grittier and darker, but sharper and HD Minecraft. Perfect for those people who dislike the "kiddie" look, and instead prefer something more mature.
All in all, a great pack for anyone seeking a (major) change in how the game looks and feels, or if you simply can't get enough realism from all the other games out there, and want to bring that to Minecraft as well. Check it out for yourself, you probably won't regret it.
How to install LP Photo Realism Texture Pack:
Download the Resource Pack.
Start Minecraft.
Press Esc and go to options.
Click on "Resource Packs".
Click on "Open resource pack folder".
Put the .zip file that you downloaded into the resource pack folder.
The resource pack should now appear in Minecraft, now choose the resource pack and click "Done".
Enjoy !
Here is a showcase/spotlight video of the pack, check it out if you want to see it in action:

Related Articles