Here's the premise for the Luigi's Mansion Map:
Congratulations! A winner is you! In this map you are put in the shoes of Luigi of the Super Mario Brothers fame, just as he has won his very own Mansion!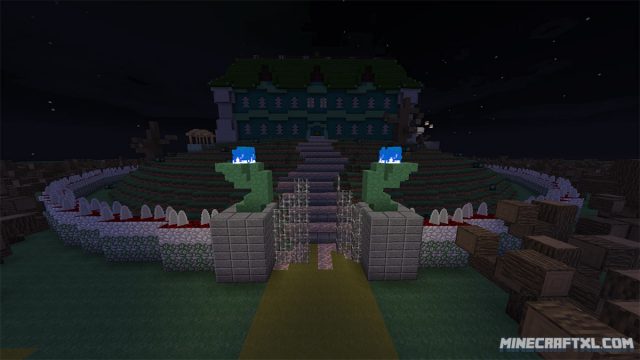 But as with most things in life, there is a slight catch to this very large and interesting mansion… it's haunted! Supposedly, at least. But would you turn down your very own mansion, even if it were haunted? Luigi sure wouldn't, and in this map, you won't either, because you're him, and he is you. Or is he? You are.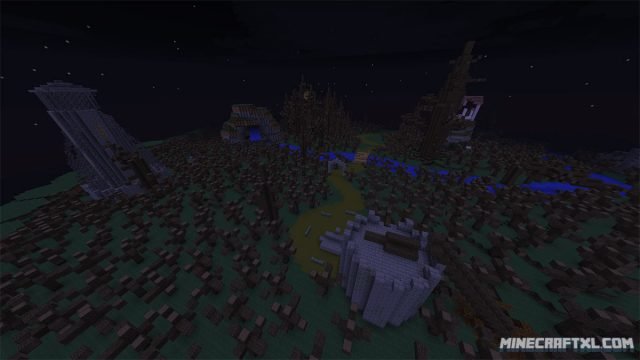 The Luigi's Mansion Map is an adventure map, making good use of redstone and other features to put you on a nice adventure through the typical haunted mansion. It is based on the popular game for GameCube, taking the name and premise, and trying to recreate the game as good as possible within Minecraft.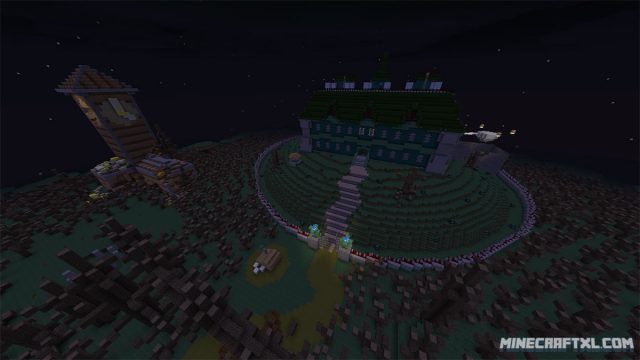 Everything you need to know about the map is explained in the map, and as you go on, you will learn more about the mansion, the story, and how to progress.
The map also has its own resource pack to go with it, be sure to grab that as well for the proper Luigi's Mansion experience.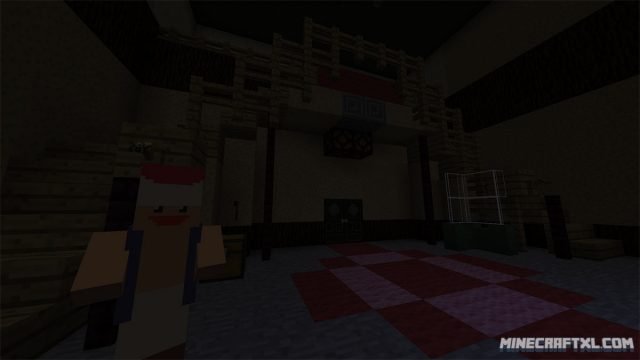 It is a well-crafted map that uses many of the newer features found in Minecraft to bring you a whole adventure through the haunted mansion, and if you're even a slight fan of Mario, or just adventure maps, you should definitively check it out.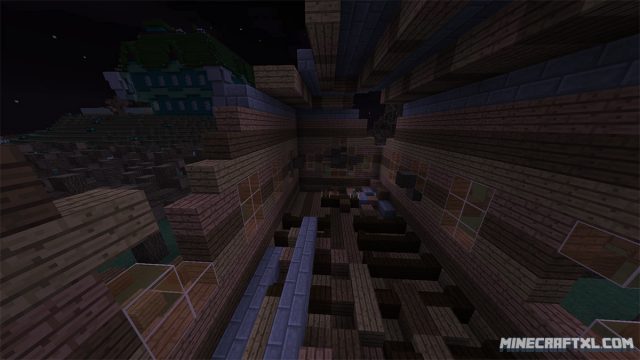 The map is both suitable for singleplayer and multiplayer, so you can play it alone or with friends. At the beginning of the map, you will get to turn some different settings on or off, such as footsteps or the flashlight. The reason to do this is that having these effects on affects performance, so if you have a slower PC, you probably want to turn them off.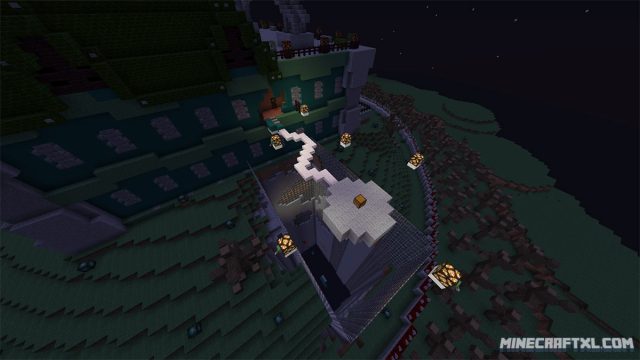 All in all, a great Luigi's Mansion map!
How to install the Luigi's Mansion Map for Minecraft:
Download the map.
Go to your %appdata%/.minecraft folder.
Open the "saves" folder.
Unzip the map you downloaded, and put the unzipped folder into the saves folder.
That's it! The Luigi's Mansion Map should now be installed and ready to be played, have fun!
How to install the Luigi's Mansion Resource Pack for Minecraft:
Download the Resource Pack.
Start Minecraft.
Press Esc and go to options.
Click on "Resource Packs".
Click on "Open resource pack folder".
Put the .zip file that you downloaded into the resource pack folder.
The resource pack should now appear in Minecraft, now choose the resource pack and click "Done".
Now you're properly set, the map is installed, the pack is installed, and you need to do now is to play it and have fun!
Here's the offical trailer for the map, check it out if you're still on the fence, or just want a better look at the map:
Related Articles