The ExtrabiomesXL Universal Mod for Minecraft adds… extra biomes! But not just that though, not that that isn't enough, but in this mod you will also find new blocks and items, all to encourage players to engage in more exploration and discover the world of Minecraft anew!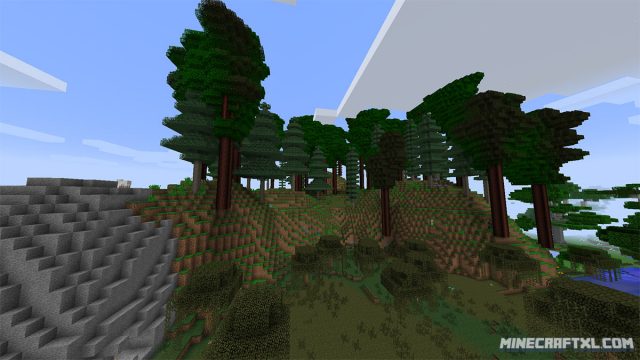 ExtrabiomesXL requires Minecraft Forge, either v. 1223 or earlier, or v. 1231 or later, any earlier or later messes up the biome generation.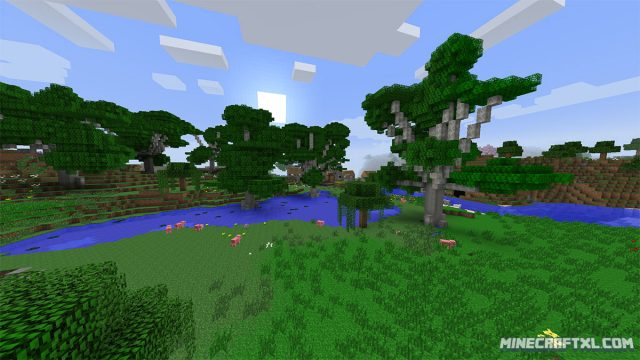 Some of the new biomes added are (click to expand):
Alpine:
A very cold and dry rocky mountainous region with scattered fir trees. Extremely snowy.
Biome Color: 8DACC4
Ground Cover: Snow, Stone
Trees: Fir
Flora: None
Fauna: Chicken, Cow
Temperature: Icy
Humidity: Arid
Autumn Woods:
Flat terrain with some smaller mountains of varying height. Exclusive brown, orange, purple and yellow colored trees of various sizes. The climate is the same as that found in default forests. Some mushrooms and wolves are scattered about.
Biome Color: F29C11
Ground Cover: Grass
Trees: Oak, Vermillion Autumn, Umber Autumn, Golden Rod Autumn, Citrine Autumn, Japanese Maple
Flora: Grass, Rose, Dandelion, Toad Stool, Autumn Shrub, Mushrooms
Fauna: Cow, Sheep, Chicken
Temperature: Normal
Humidity: Normal
Rainforest:
Composed of Mountainous warm humid forests.
Biome Color: 0BD626
Ground Cover: Grass
Trees: Oak, Rainbow Eucalyptus
Flora: Grass, Fern, Dandelion, Rose
Fauna: Sheep
Temperature: Normal
Humidity: Damp
Mountain Ridge:
Mountainous red badlands, somewhat similar to mesas in shape and color.
Biome Color: C4722F
Ground Cover: Red Rock
Trees: None
Flora: Brown Grass
Fauna: Horse
Temperature: Hot
Humidity: Arid
Redwood Forest:
Smooth mountainous regions featuring towering gigantic towering redwood trees.
Biome Color: 0BD626
Ground Cover: Grass
Trees: Redwood
Flora: Grass, Dandelion, Rose, Fern
Fauna: Sheep, Pig, Chicken
Temperature: Normal
Humidity: Damp
And much, much more!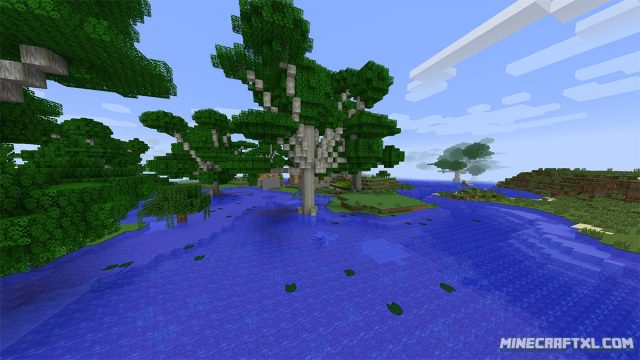 In many of the new biomes, you will find new items and materials, such as new types of woods or stone, which you can then use to build new cool stuff, such as new doors.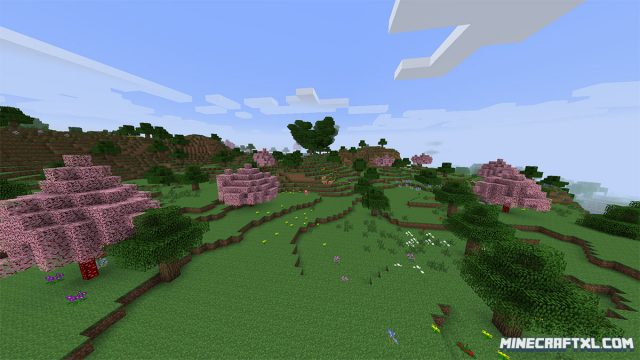 It is a cool mod that doesn't stand out much from the default game, while simultaneously making it that much more cooler and better, as the new biomes are really damn cool, and impressive. The giant trees looming in the horizon are especially impressive.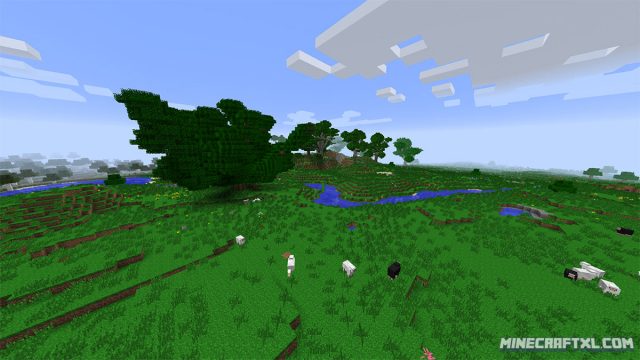 For more info about the stuff included in this mod, consult the official wiki.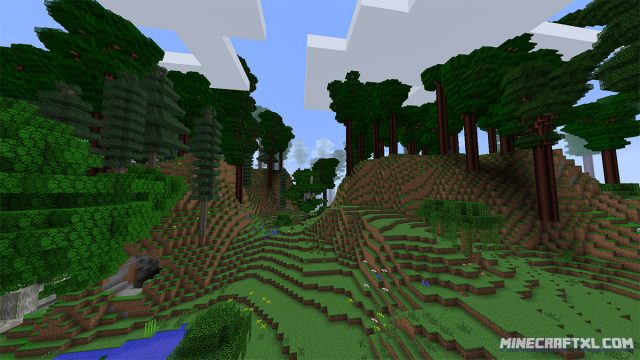 How to install the ExtrabiomesXL Universal Mod for Minecraft:
Download the mod.
If you don't have Forge, then download and install Minecraft Forge.
Open your Minecraft folder (in Windows: Start -> Run -> "%appdata%\.minecraft").
Copy the mod .jar, file(s) you downloaded to the "mods" folder found inside the .minecraft folder.
That is it, you should now be able to experience these awesome new biomes in your game.
Here's a look at the some of the newer feature of the mod:
Related Articles