The Mash hacked Minecraft client, has all the popular features of nowadays clients. This includes X-ray, fly, brightness, radar and ESP. See the full feature list below. This client comes built in with the OptiFine mod.
Minecraft hacks is a way to cheat in Minecraft. It gives the hacker an advantage over other players. For example the radar, which gives you the advantage to see where other people are located, while they don't have the same ability.
This is what the developer says about the client:
Mash Client is designed and developed by R3tr0Sl1m3. It was started due to the lack of Minecraft hack clients since the Minecraft 1.6 update. Mash started off with a very simple GUI with nothing more than just the hack client keybinds, but slowly progressed into a more advanced client with a navigation GUI + editable keybinds. Many more features are to come.
Keybinds / features:
R: Fly
G: Sprint
J: HighJump
N: NoFall
Z: Climb
C: FreeCam
P: Sneak
L: NoSwing
X: Xray
H: Brightness
F: Timer
U: Radar
Y: PlayerESP
I: Tracer
O: ChestESP
K: KillAura
B: KnockBack (Single Player Only)
V: FireFist (Single Player Only)
M: ClickAimBot
None: FastBow
None: SafeWalk
None: AutoRespawn
None: Build
Semi Colon: AutoWalk
Apostrophe: Nuker
Period: FastBreak
Comma: FastPlace
Screenshots of Mash Client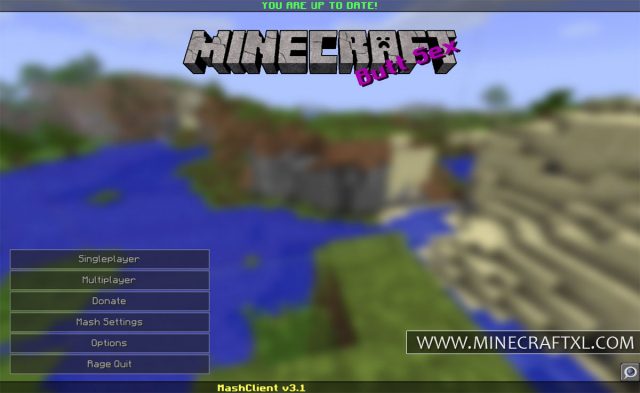 How to install Mash Client for Minecraft
Download the client and extract the files.
Open your Minecraft folder.
Go to your versions folder.
Copy the Mash folder to your Minecraft versions folder, the folder should contain a .jar and a .json file.
Open your Minecraft launcher and make a new profile. Set the version as "release Mash".
Done !
Related Articles