This is one of the first Minecraft 1.9 hacks. It does not come loaded with features, but it got the most necessary for PVP and stuff like that. Matix hacked client can be download free below – no premium required.
Screenshots – media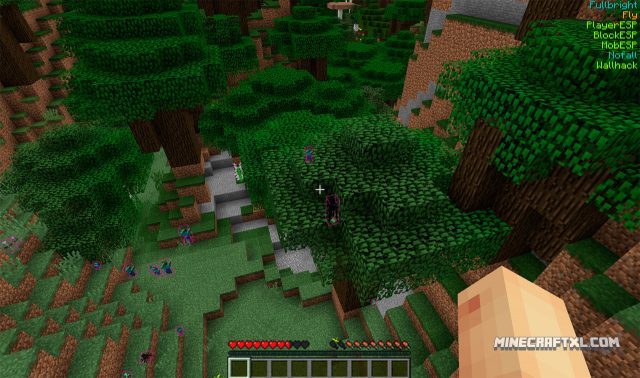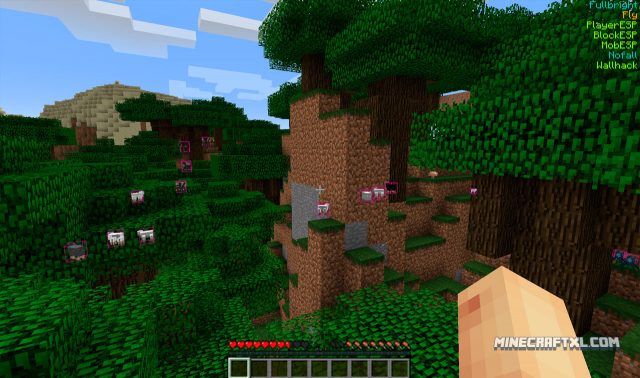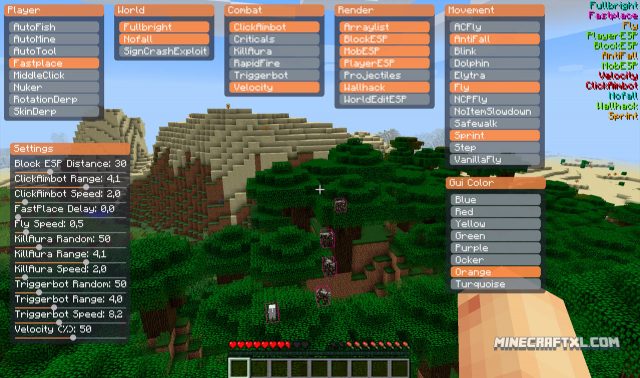 How to use
Click GUI: Right Shift
Keybinds: #key gui
Help Menu: #help
Features – mods – hacks
ACFly
AntiFall
Arraylist
AutoFish
AutoMine
AutoTool
Blink
BlockESP
ClickAimbot
Criticals
Dolphin
Elytra
FastPlace
Fly
Fullbright
KillAura
MiddleClick
MobESP
NCPFly
NoFall
NoItemSlowdown
Nuker
PlayerESP
Projectiles
RapidFire
RotationDerp
SafeWalk
SignCrashExploit
SkinDerp
Sprint
Step
Triggerbot
VanillaFly
Velocity
Wallhack
WorldEditESP
How to install Matix Client
Download and extract the zip file.
Close Minecraft (if open).
Navigate to:
%appdata%\.minecraft\versions
You might have to rename the folder to Matix1.9. It should include a json and jar file.
Move the extracted Matix1.9 folder to:
\versions
Open the Minecraft launcher.
Click on "New Profile".
Settings:

Profile Name: Matix
Use version: release Matix1.9

Save Profile.
Choose the newly created profile "Matix″ and click "Play".
Related Articles