Bring "The Sims" to Minecraft with this cool mod!
Minecraft Comes Alive is a mod focused on enhancing the villager interaction experience, and allows you to become better friends, and even romance, the new and improved villagers found in the game.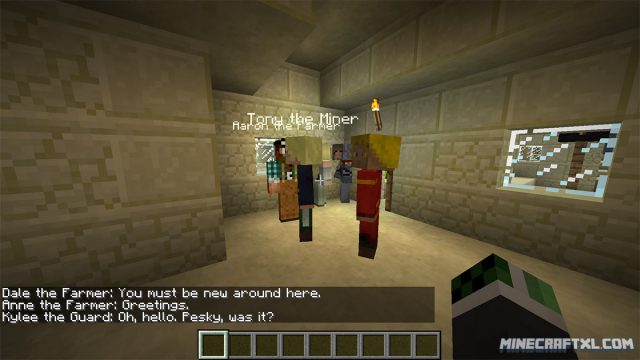 This is done through the use of an approval system, where you can interact with the villagers in various ways. You can chat with them, joke, flirt, high-five and more, all in an effort to improve your relationship. You can also gift items to villagers, which usually is the fastest way, provided you have a lot of diamonds.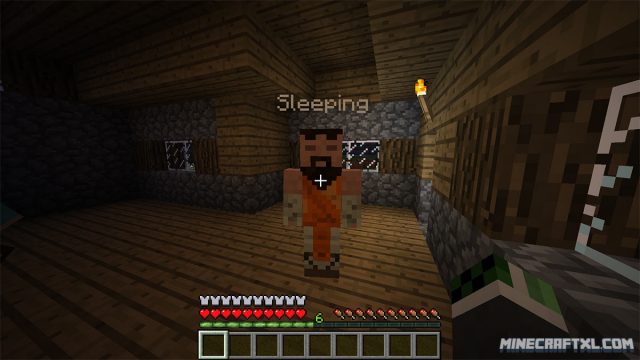 Important: this mod requires Minecraft Forge, if the newest version doesn't work, then try version 10.12.1.1060 for Minecraft 1.7.2, available here.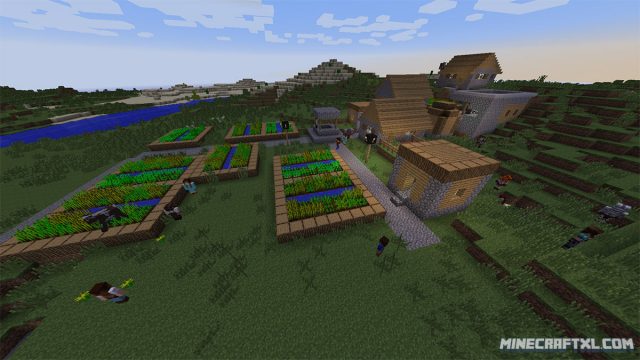 Villagers also look like proper people now, and they all have names, unique personalities, individual jobs, and desires. The mod includes over 200 different villager skins, so you're unlikely to run into several identical villagers.
When you have a good relationship with villagers, you can get them to follow you, ride horses with you, give you stuff, do jobs for you, and more, and if they like you enough, you can even marry a villager.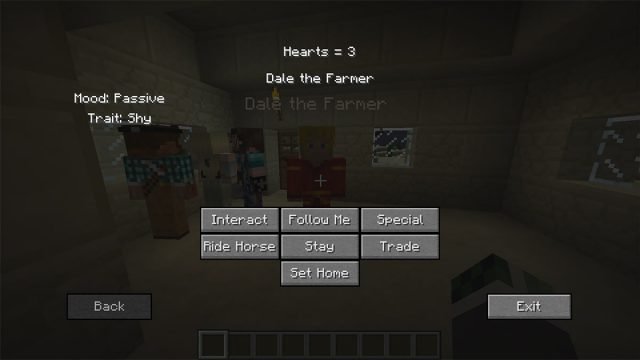 After you've married a villager, you can have children with that villager, and these children will eventually grow up and become productive members of society!
If you're playing with others with this mod, you can even marry and have children with them!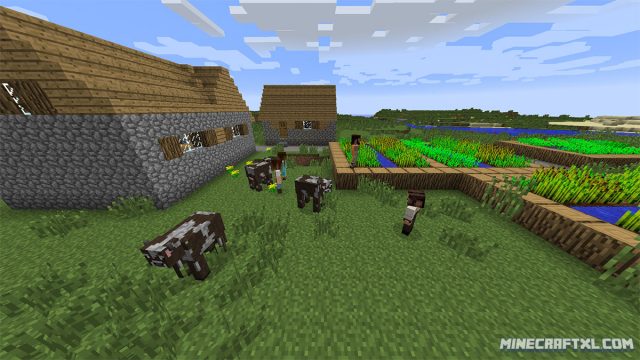 There's also a super secret feature if you play in hardcore mode, but it's secret so I won't tell you about it here.
All villagers still serve their original purpose, and can be traded with as usual.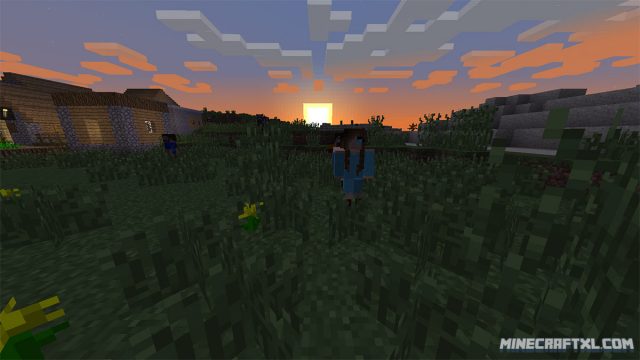 How to install the Minecraft Comes Alive Mod for Minecraft:
Download the mod and the Radix Core API.
If you don't have Forge, then download and install Minecraft Forge.
Open your minecraft folder (in Windows: Start -> Run -> "%appdata%\.minecraft").
Copy the mod .jar, file(s) you downloaded to the "mods" folder found inside the .minecraft folder.
The mod should now be installed and ready for your enjoyment, so make some new friends and have fun!
Here is a video where the mod is used, check it out to see Minecraft Comes Alive in action:
Related Articles