The moSwords Mod adds a lot of new swords to the game.
These new swords vary from the pretty normal ones, that acts like any sword you'd already find in Minecraft, to the cool ones with special powers, to the goofy ones like the fish and carrot sword, that can actually be eaten.
The current version of the mod adds 42 various swords and items, so there is plenty of new content.
Each element has a sword, so there is a fire sword that sets enemies ablaze, a frost sword that slows them down, a wind sword, that when right clicking, will unleash the power of the heavens upon your foes, with deadly lightning strikes (using this in pigs turns them into zombie pigmen), and finally a earth sword.
Furthermore, there is plenty of custom swords included, like paper-swords, bat-swords, pirate-swords, legendary sword, there is even a +1600 attack damage sword.
But that is not all, this mod also has a goofy side with all the eatable swords such as the carrot sword, the melon sword, the sugarcane sword and much more. And yes, right clicking with this sword equipped will make you eat it (only works when the player is hungry).
Important: this mod requires Minecraft Forge.
Here are some screenshots of all the swords and items added by this mod:
The more "serious" side of the mod, the useful swords: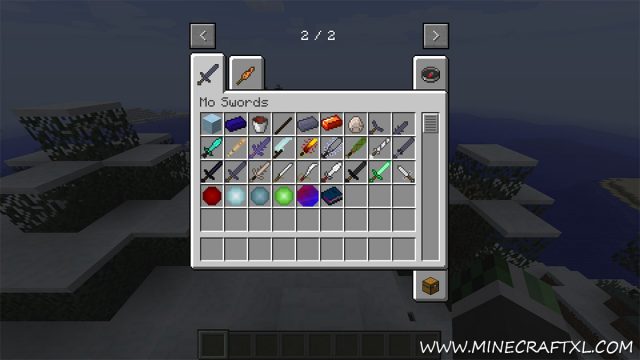 And the "sillier" side, the eatable swords: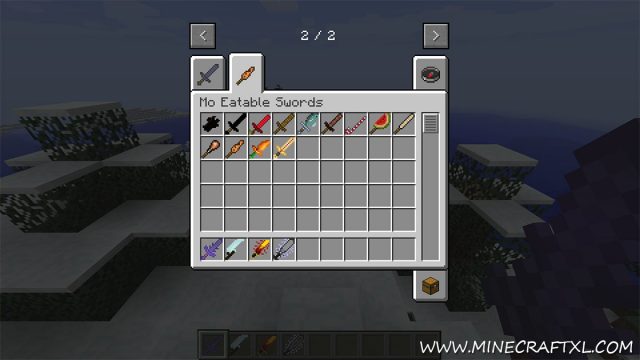 Here you can see the Windsword in action, probably one of the cooler swords in this mod: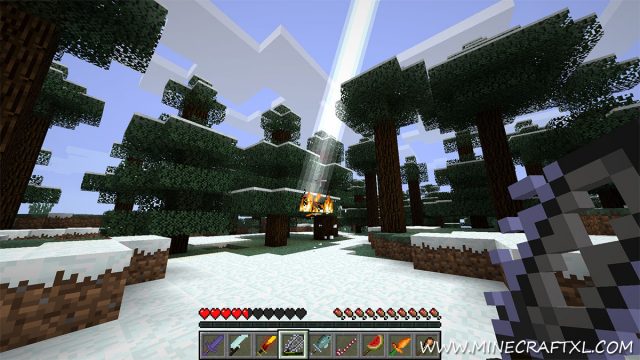 And what it looks like when you eat your weaponized Melonsword: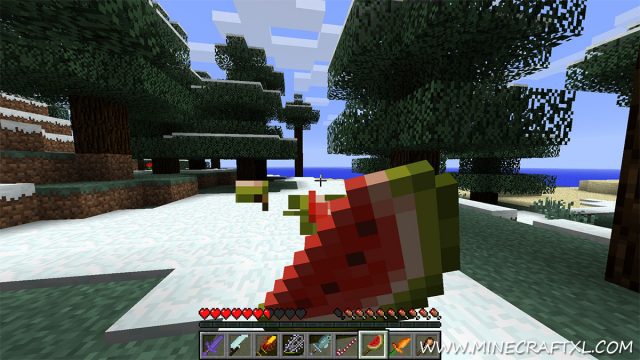 How to install moSwords Mod for Minecraft:
Download the mod from below.
If you don't have Forge, then download and install Forge for Minecraft (remember to select the "Forge" profile in the Minecraft launcher).
Open your minecraft folder (in Windows: Start -> Run -> "%appdata%\.minecraft").
Copy the mod files you downloaded to the "mods" folder found inside the .minecraft folder.
Enjoy your new swords, and try not to eat them all!
Related Articles