The oCd  (obsessive compulsive disorder) Resource Pack for Minecraft is another simplistic texture pack in the same vein as BoxCraft Reloaded, it is a pack that makes the game look more blocky and simple, while trying to retain the look of the default Minecraft, albeit with another style.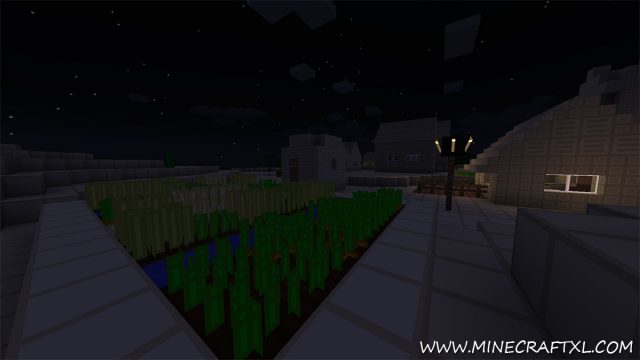 The thing about the oCd Resource Pack is that it tries to make everything symmetrical, with no noise, no weird angles, no harsh colors and all spacing even. The perfect pack for people who just want things to look right, no matter how much they have to obsess about them. As you can see in the screenshot above, even the crops are the same length and such.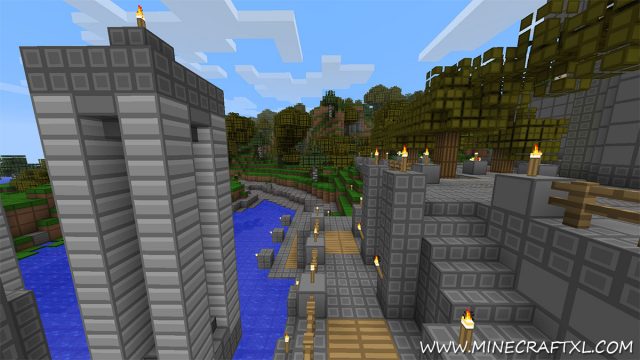 Every part of this pack has been made with symmetry in mind, as you can also see with the leaves on the trees up there, there is no room for standing out.
It is a simple stylized 16×16 pack, so no need for other external programs to use it, it should work fine with the default Minecraft, if installed correctly.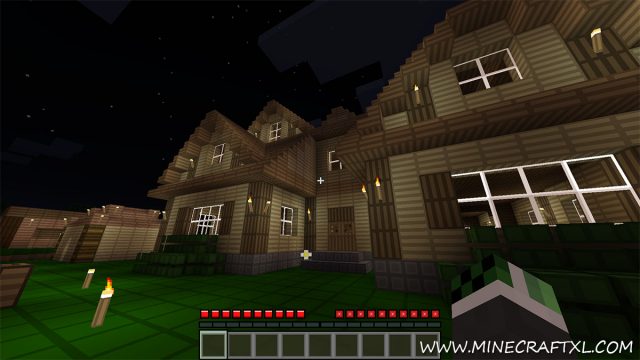 Even the UI has been made symmetrical and angled, you will be hard pressed to find an angle that is not 90 degrees in this pack. Perfect if you suffer from OCD, but other non-OCD suffering people can also enjoy this pack for what it is, a simple, yet stylized, default-inspired resource pack.
Here is a comparison to the default Minecraft:
How to install oCd Resource Pack:
Download the Resource Pack.
Start Minecraft.
Press Esc and go to options.
Click on "Resource Packs".
Click on "Open resource pack folder".
Put the .zip file that you downloaded into the resource pack folder.
The resource pack should now appear in Minecraft, now choose the resource pack and click "Done".
Enjoy your new simple and stylized, OCD-sufferer-friendly Minecraft look!
Download oCd Resource Pack for Minecraft:
Related Articles