The winner of a contest where you had to remake an island into something fantastic, the Olann Island Map features a beautiful resort/theme park.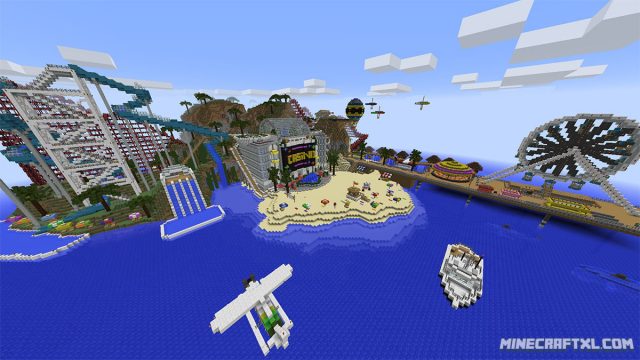 On the island you will find several attractions, such as a roller coaster, a ferris wheel, water slides, and more.
There plenty of relaxing activities to do here, you can play tennis, beach volley, or if you are feeling lucky, try the casino.
The resort comes with a small airport, docks for plenty of boats, and plenty of booths for all your shopping needs.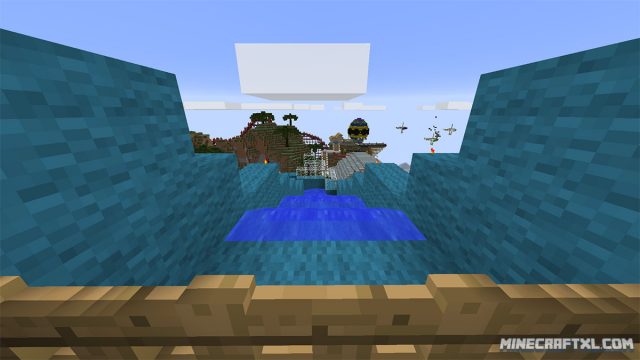 On each side of the island, in the water, you can see a globe of the world, as well as the logo for a certain game (hint: the game is Minecraft).
The Olann Island Resort is one of the most prestigious and fantastic resorts in the world (of Minecraft)!
You haven't lived until you have visited us!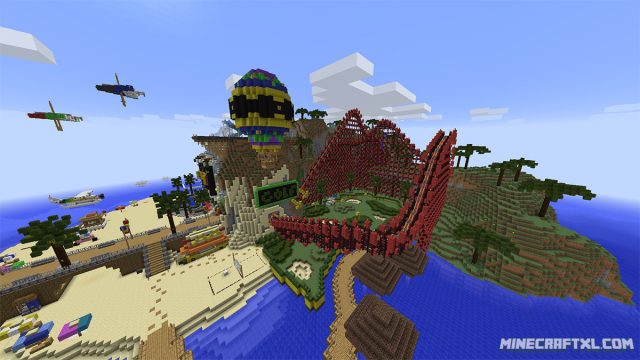 Seriously though, the map is pretty great, with plenty of stuff to see and explore. Some attractions works and can be used fully, such as the roller coaster and water slides, others are just for show, as the ferris wheel.
It is recommended that you play this map on peaceful difficulty, as the map is populated by villagers, and they are not exactly the brightest bunch.
One minor complaint is that the author of this map haven't actually made a hotel or someplace for the guests to stay, which is pretty darn odd for an resort. I couldn't find one at least.
The map was made with the Xaiwaker Texture Pack in mind, so if you want to get the full experience of the map, use that, but it still looks great with the default texture pack.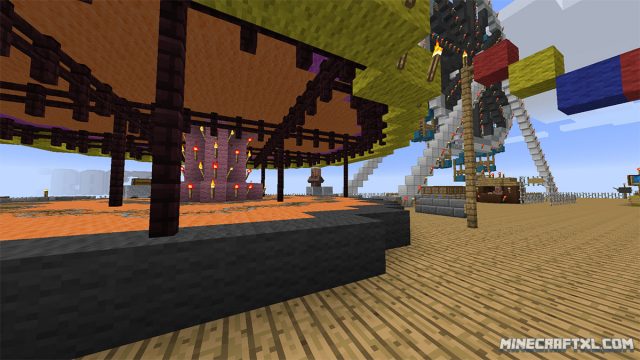 How to install the Olann Island Map for Minecraft:
Download the map.
Go to your %appdata%/.minecraft folder.
Open the "saves" folder.
Unzip the map you downloaded, and put the unzipped folder into the saves folder.
Now you're all set and ready to check out this cool island resort map, have fun!
Here is a trailer for the map:
Related Articles