When you first enter this seed, you will see some pink animals close by. You might think they're just pigs at first, but look closer, and you will have found the extremely rare pink sheep!
Pink Sheep are a Minecraft anomaly, having a mere 0.1% chance to spawn, so a seed with a herd of them right next to the spawn is very awesome!
This seed has just that, herds of sheep, both pink and white, right next to you when you enter the world. That is not all though, as you will also find a village close by.
Seed details
Seed: -2288179194644003542
World Type: Default
Spawn: X: -155.3 / Y: 71 / Z: 255.7
Minecraft version: Minecraft 1.5.x and below. If you create the world in version 1.5.x or below, you can switch to any version and there will still be pink sheep.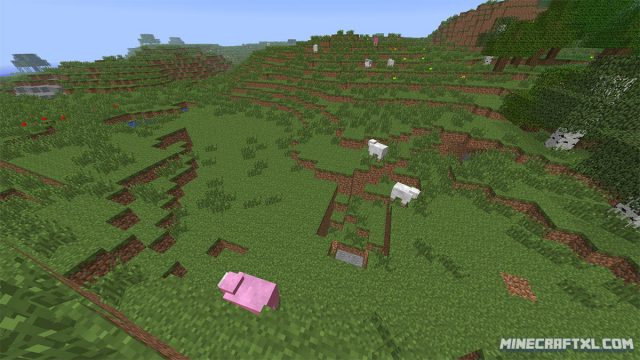 There is one minor downside to this seed though, you will have to create the map in Minecraft 1.5, as the seed is different in newer versions of the game.
This is quite easy though, simply create the world in Minecraft 1.5, then change to whatever version you prefer, such as 1.7.9, and keep playing.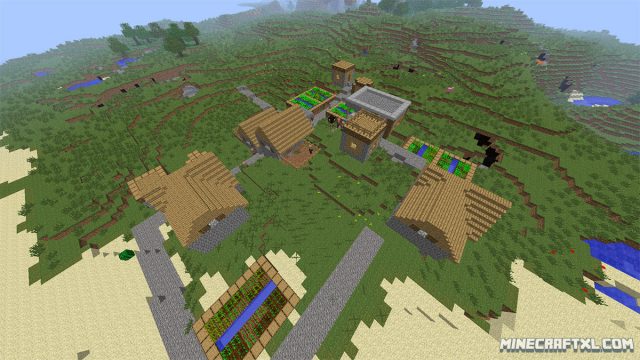 To use an earlier Minecraft version, all you have to do is this:
Open the Minecraft Launcher.
Click the "New Profile" button.
Enter a name for it (default is "Copy of -your name–") and then move down to "Use version:".
Select Minecraft 1.5 from the drop down menu and click "Save Profile".
All done, now launch Minecraft using the new profile, create and enter the world, and it will be created with the pink sheep.
Now simply exit the game, open the launcher and select your normal profile to play it in the version you prefer.
If you want some pets right off the bat as well, you will be happy to know that wolves also spawn right next to spawn, close to the sheep, so finding a canine companion will also be pretty easy in this seed!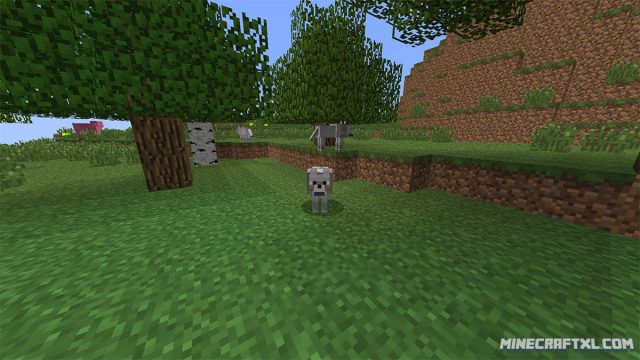 Related Articles