A resource pack that wants to capture the "old-school cool" graphics of yore, known from old RPGs and such, Pixel Perfection does this almost perfectly.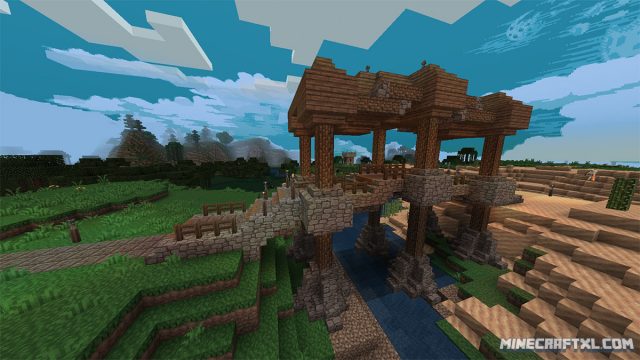 It is a low-res resource pack that looks absolutely stunning, and every aspect of the pack emanates awesomeness. While not as smooth or crisp as many other resource packs, Pixel Perfection has charm, coolness and it is still gorgeous despite the low resolution.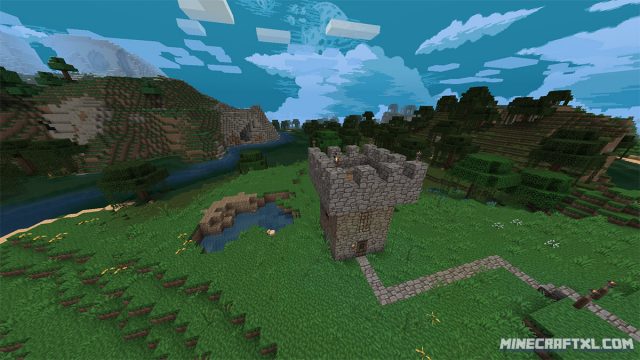 The sky is especially nice to look at, and if you were young back in the late 80's or early 90's, you should definitively feel a tinge of nostalgia when you check out this resource pack, as it really manages to hit the feel of those old-school graphics.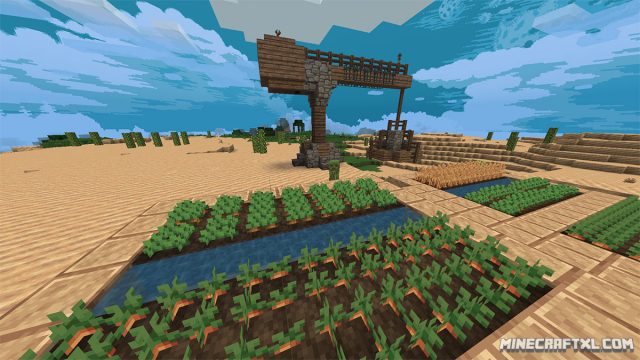 Needless to say, the pack runs great, using no more resources than default Minecraft, so if you're using an older rig to play, this resource pack should pose no extra trouble.
Pixel Perfection does use a lot of features from MCPatcher, so that is definitively highly recommended unless you want to miss out on a lot the pack (you don't, trust me).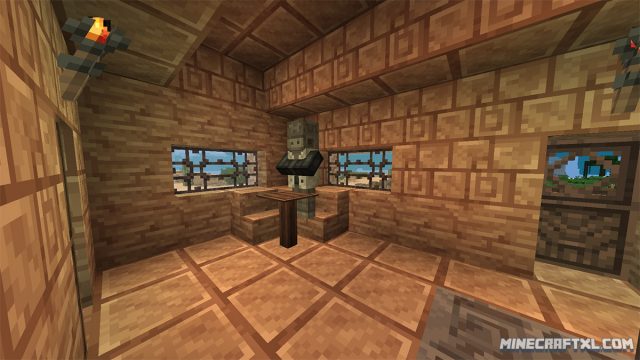 The pack is regularly updated, and is currently even-up-to-date with the latest version of snapshot, so if you're looking for a pack that is at the forefront of updates, Pixel Perfection is also great.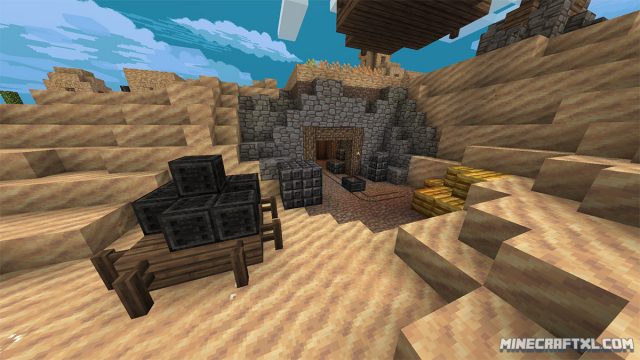 There is a underlying theme in this pack, but so far, it is not wholly apparent just what it is, but the author promises it will become clearer as he works more and more on the pack, especially in regards to the mobs.
So to summarize, this pack looks great, has charm and soul, runs great, is regularly updated, and evokes feelings of nostalgia for older players. All in all, a wonderful pack, worthy of a look by most people.
Here is a comparison between Pixel Perfection and vanilla Minecraft:
How to install the Pixel Perfection Resource Pack for Minecraft:
Download the Resource Pack.
Highly recommended: Download and install MCPatcher.
Start Minecraft.
Press Esc and go to options.
Click on "Resource Packs".
Click on "Open resource pack folder".
Put the .zip file that you downloaded into the resource pack folder.
The resource pack should now appear in Minecraft, now choose the resource pack and click "Done".
That is all, the pack is now installed and ready to be used, have fun and enjoy!
Here is a review of Pixel Perfection, check it out below:
Related Articles