If you want to bring the world of Pokemon to life in Minecraft, then the Pokecraft Resource Pack is perfect for you.
It changes the areas and mobs to look like the familiar faces of that franchise, so pigs are now Slowpokes, villagers look like trainers, and more like that.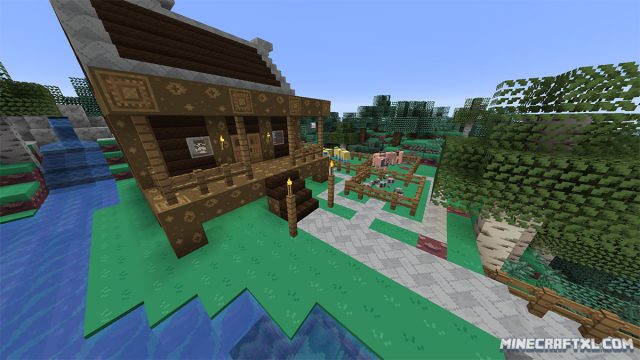 The pack captures the world of Pokemon pretty well, and it does look kinda like something out of the Gameboy. It also runs without a hitch, which is always nice.
This is probably due to the low resolution, only a 16×16 version is available, but that also fits in with the theme, as the graphics of the original games weren't exactly high definition.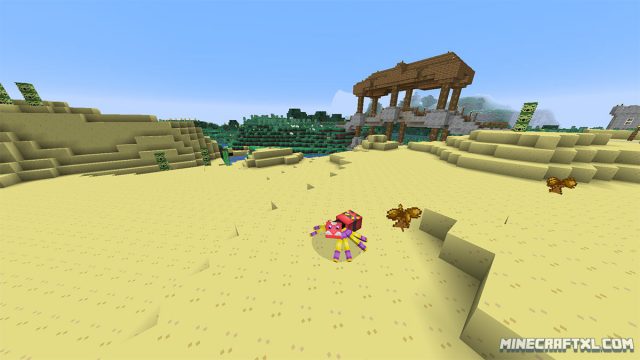 So if you're missing Kanto, Johto or one of the many other regions in the Pokemon universe, this resource pack allows you to recreate them and make them look the part.
Become the new Ash Ketchum and catch 'em all! Or, since this is just a resource pack, and not a mod, kill them all or put them in a pen. Maybe trade with some of them. You know.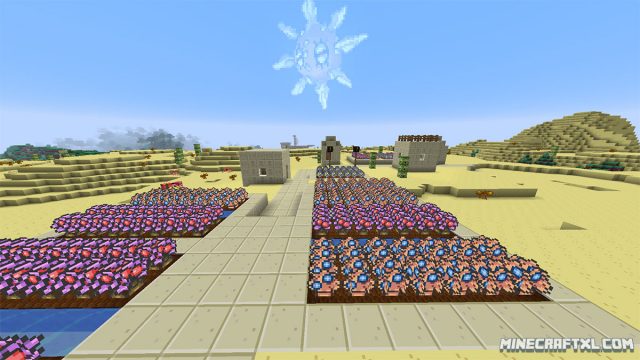 This pack also works great with the Pokemon Johto Map, since that map was made with this pack in mind.
All in all, a good resource pack for any Pokemon fans, it is well-made, up to date (thanks to a fan), and it works great.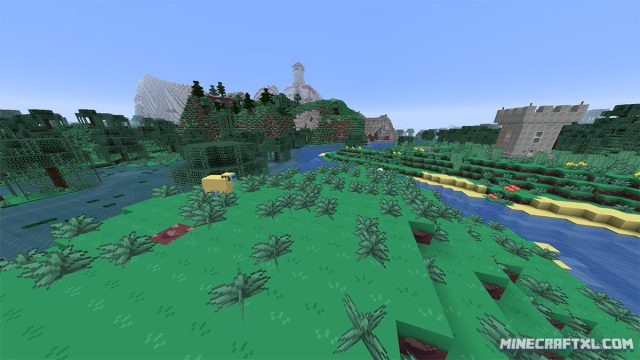 Here is a comparison between the Pokecraft Resource Pack and the default Minecraft pack:
How to install the Pokecraft Resource Pack for Minecraft:
Download the Resource Pack.
Start Minecraft.
Press Esc and go to options.
Click on "Resource Packs".
Click on "Open resource pack folder".
Put the .zip file that you downloaded into the resource pack folder.
The resource pack should now appear in Minecraft, now choose the resource pack and click "Done".
That is all, Pokecraft is now installed and ready to be used, so have fun and enjoy!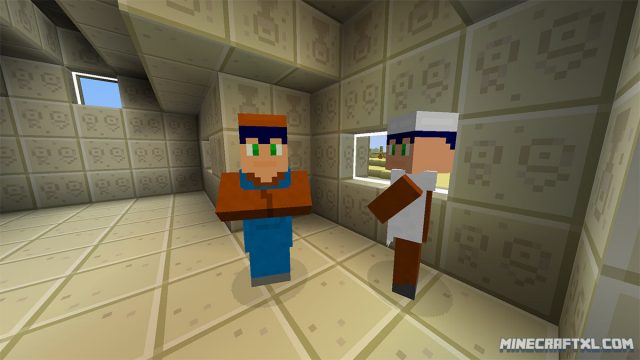 Here is a video of the pack in action, check it out:
Related Articles