The Rex Pack Resource Pack is for all you sci-fi, futuristic and space fans out there! With this pack, parts of your world is changed to look more futuristic, however, it is unlike many other packs as it doesn't make EVERYTHING sci-fi and futuristic, but only some select blocks! This means that you can build a medieval village, and then have a crashed spaceship in the middle of it if you so desire. Weapons, armor and tools are made futuristic though, so you will look like a spaceman if you decide to wear armor.
Rex Pack is not completely done yet though, so this might change in the future and more blocks will probably become more futuristic-looking. Work is progressing fast though, and new updates are churned out regularly. The pack also features 3D elements, most noticeable at the new (awesome) redstone lamps, they look great and are sure to spice up your spaceship/spacestation/futuristic dystopian buildings.
Currently, most armors, weapons, items, and mobs have been been remade, but a lot of blocks still retain their vanilla looks, or something akin to it. The Rex Pack Resource Pack does already have plenty of features already though, and currently the features list looks like this:
Over 400 new custom textures for blocks, mobs, and items.
Over 30 new animated items and blocks.
3D models for some select blocks and items.
32×32 resolution textures, twice the resolution of vanilla Minecraft.
Electronic music has replaced the default music.
Connected Textures support- requires MCPatcher or OptiFine.
New custom fonts.
New custom Title Screen.
New custom XP bar and other UI elements.
Beautiful custom sky – requires MCPatcher or OptiFine.
As you can see, plenty of cool features, but most of them requires MCPatcher or OptiFine, so installing either of those programs is highly recommended.
The Rex Pack Resource Pack is full of potential, although a lot of blocks still need to be remade. It still works for building sci-fi or futuristic builds though, and in its current state, it can easily be combined with other things for fun effects. The 3D blocks are a nice touch, and all the weapons and armors looks pretty sweet. If you're a fan of sci-fi, space, or a futuristic theme, you should definitively check out the Rex Pack.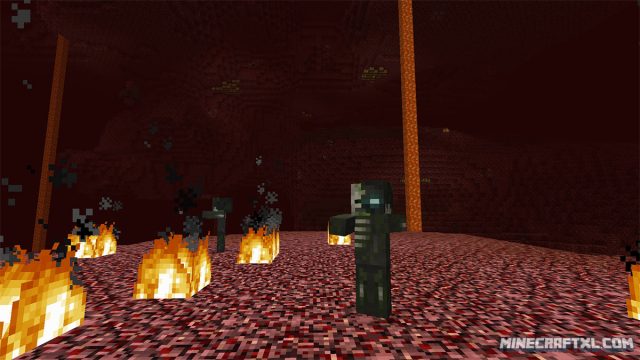 Here is a comparison between the Rex Pack Resource Pack and vanilla Minecraft:
How to install the Rex Pack Resource Pack for Minecraft:
Download the Resource Pack.
Highly recommended: download and install MCPatcher or OptiFine.
Start Minecraft.
Press Esc and go to options.
Click on "Resource Packs".
Click on "Open resource pack folder".
Put the .zip file that you downloaded into the resource pack folder.
The resource pack should now appear in Minecraft, now choose the resource pack and click "Done".
Finito! The Rex Pack should now be installed and activated, so load up a world and have fun!
Here is a short review of the resource pack, courtesy of DullSwordX, check it out for a better look at the pack:
https://www.youtube.com/watch?v=8xjI2pqmr0g
Related Articles