Ruins Mod is a mod which adds a whole bunch of new buildings, structures, ruins, temples, and more to the world generation. It is a simple mod with a rather huge impact, as all these new structures that littler the landscape makes the world feel more alive and immersive, as if you are not the only builder around. No longer does it seem like the villagers just sit around doing nothing all day, as there will be monuments to find, barns to use, and castles to loot.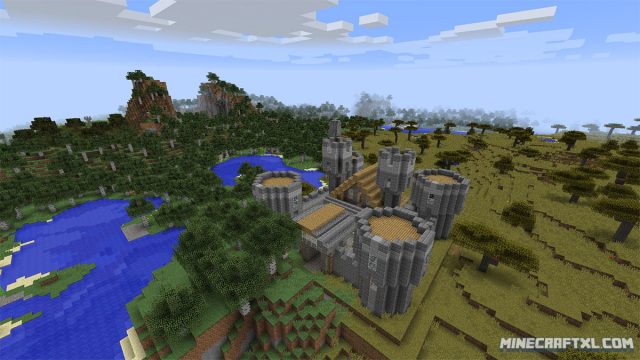 Sure the villagers don't actually build them, but that doesn't matter. Oceans will also be far more interesting now, as you will encounter pirate ships full of loot, and mob spawners, as well as abandoned raft-camps, which will make you wonder what happened to the original inhabitants. If this mod added new NPCs and mobs to the game, it would be extraordinarily awesome, but as of yet, "only" the new buildings and stuff like that are added.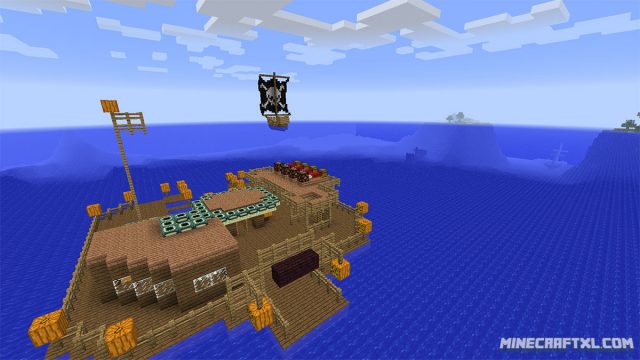 Important: the Ruins Mod requires Minecraft Forge in order to function.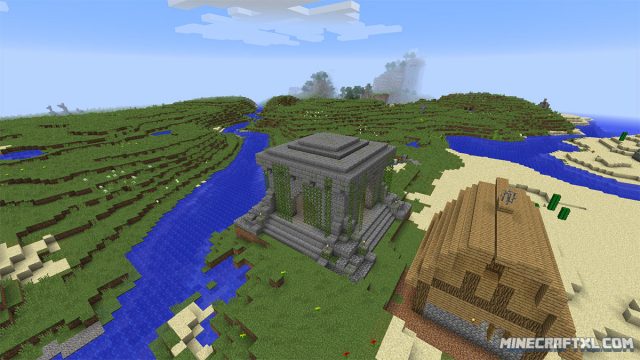 This mod makes the game both easier and harder, in various ways. Easier because a lot of these new structures will have plenty of loot, sometimes even diamonds, but also harder because a lot of them will be full of mobs as well as mob spawners, meaning you won't simply waltz in and grab the loot, you will have to fight for it.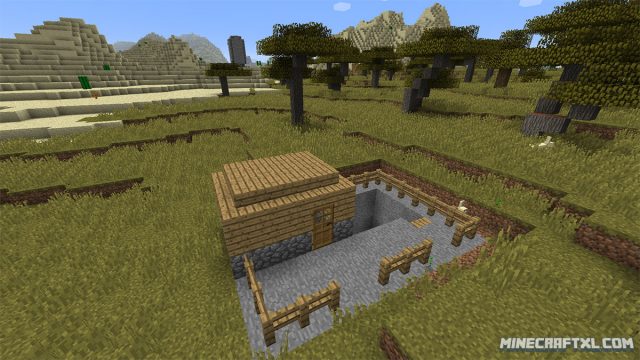 Some structures won't have mobs at all, and some will be highly booby-trapped, so take care of your self, and learn to discern the various new structures from one another!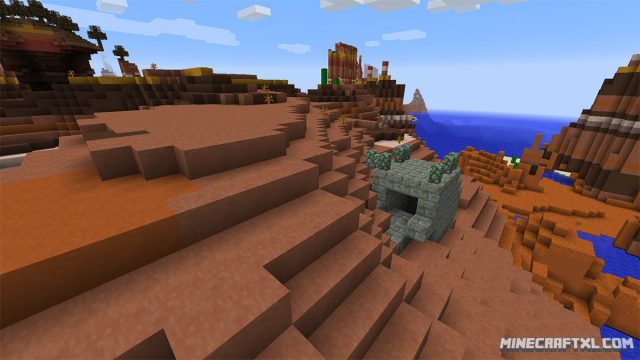 New natural formations can also be found, such as smaller volcanoes, ponds, and ore veins that has sprouted up into the landscape. These ore veins provide easy access to some ores only found in the lower levels of the world, which provides you with a nice quick way of getting started.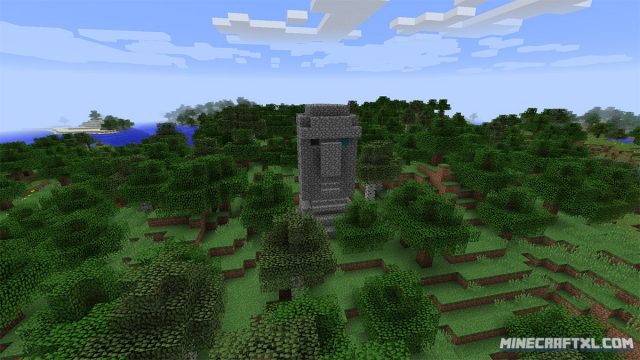 The Ruins Mod makes the world more immersive, makes it feel more alive and thriving, and makes it more interesting. Many new structures such as the sunken ships littering the ocean floor are nice decorative touches that really spruces the game up. All the structures are also made with a vanilla feel and tone in mind, so they won't stand out from the base game, and will probably make you feel like they should have been included in the game all along. The structures wary wildy in rarity, some pop up a lot, some you will hardly see at all. There are both small structures that are purely decorative, and large castles full of loot and mobs. In short, something for everyone!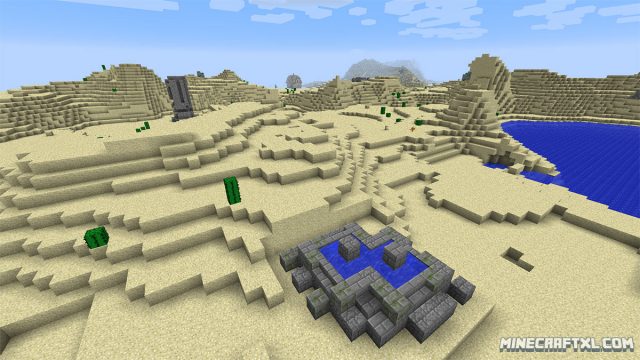 How to install the Ruins Mod for Minecraft:
Download the mod.
Requirements: Download and install Minecraft Forge.
Open your Minecraft folder (in Windows: Start -> Run -> "%appdata%\.minecraft").
Copy the mod .jar file(s) you downloaded to the "mods" folder, found inside the .minecraft folder.
All done, the Ruins Mod should now be installed and ready to be experienced. The new structures are quite generously littered around the land, so you should know if it worked right away.
Here is a video showcasing the mod, courtesy of YouTuber PopularMMOs, check it out for a better look at the mod:
Related Articles