This the season! The Sphax XmasBDcraft Resource Pack is a Christmas themed pack that brings the Christmas season right into the game of Minecraft! With this pack, mobs are giving Santa hats, melons, pumpkins, chests and cauldron are changed into gifts of various colors, doors and other items have been decorated, and several blocks have been changed into candy or chocolate, perfect to help spread that Christmas cheer!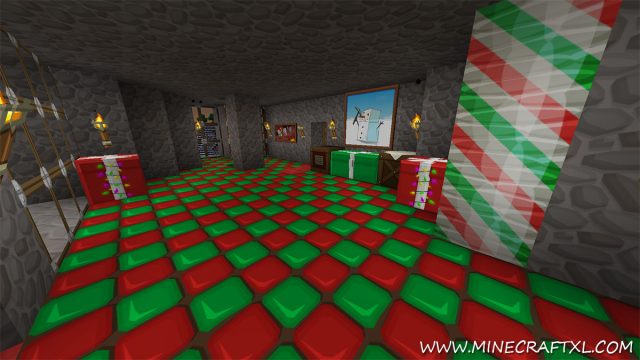 The pack also adds new Christmas-themed music to the game, further enhancing the holiday spirit and feel, and helping you decorate your in-game world in time for Christmas with a lot more ease.
The pack is only available in 128×128 resolution, so it might make the game run a bit worse on lower-end PCs. For the best results with this pack, and to avoid and issues and bugs, download and use MCPatcher (or OptiFine, although MCPatcher is recommended).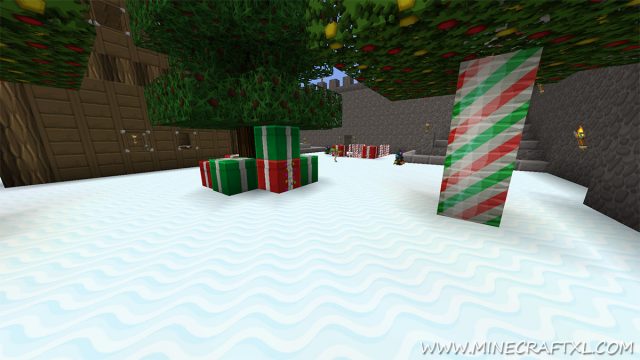 It is made by the creators of the Sphax PureBDcraft packs, so the quality of the pack is top-notch, with a cartoonish style, that is of high quality and looks really good. This also means that everything in the pack is complete, so all GUI elements, water, lava, terrain and sounds have been changed from default Minecraft to this.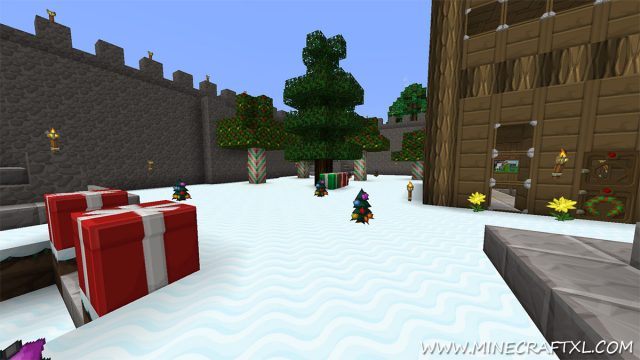 While not everything is changed into something related to Christmas, everything is updated to something from the "normal" Sphax pack. These packs are probably some of the best and most popular resource packs available for Minecraft at the moment, and one of my personal favorite, so I can recommend them to anyone seeking a change from the default Minecraft look. This pack is especially good around Christmas time, as it really helps you get into that holiday spirit.
Here is a comparison to the default Minecraft pack:
How to install Sphax XmasBDcraft for Minecraft: 
Download the Resource Pack.
Start Minecraft.
Press Esc and go to options.
Click on "Resource Packs".
Click on "Open resource pack folder".
Put the .zip file that you downloaded into the resource pack folder.
The resource pack should now appear in Minecraft, now choose the resource pack and click "Done".
Enjoy having Christmas brought to Minecraft, and have a very merry Christmas!
Here you can see the pack in motion, being showcased on YouTube:

Related Articles