Futureazoo's Defaulted Christmas Resource Pack is a Christmas-themed resource pack that aims to make the default look of Minecraft seem a lot more like Christmas. Several items have been gift-wrapped or outright changed to look like gifts, such as anvils and all the various chests. It could easily have been an official Christmas pack, as it is well done and looks like default Minecraft, only with a fun Christmas theme.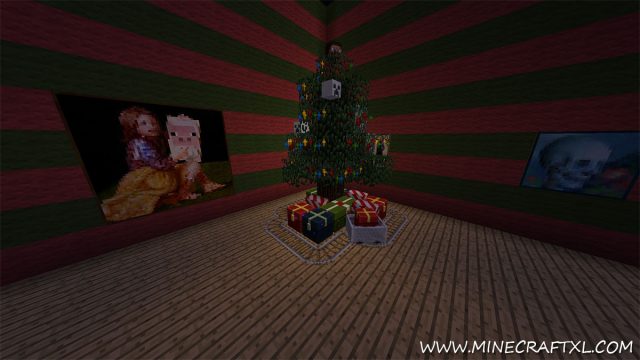 Being a 16×16 resolution resource pack, it affect performance more than the default pack does, so this is perfect for anyone having trouble with higher resolution packs. It also means that you don't need any other programs to run and use this pack as it is meant to be used.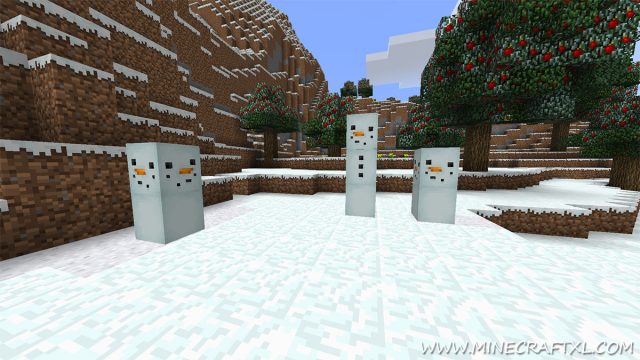 The aim of this pack is to give anyone who likes the default textures a way to add a little holiday spirit and Christmas cheer to their game, while still retaining the default look, and I'd say it has done a masterful job of doing just that.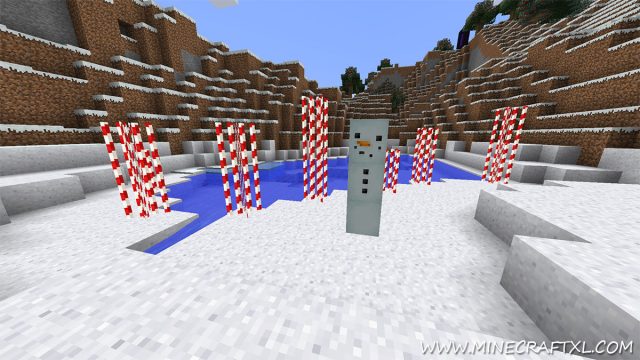 It is still a work in progress, but there is already plenty of Christmas-y stuff in the pack, so if you want to bring the season to Minecraft, this pack is a good way of doing so. If you're a fan of the default look of Minecraft, but still want sometime to make it more in tune to the season and liven the game up, this pack is just for you!
Here is a comparison to the default Minecraft Pack:
How to install Futureazoo's Defaulted Christmas Resource Pack for Minecraft:
Download the Resource Pack.
Start Minecraft.
Press Esc and go to options.
Click on "Resource Packs".
Click on "Open resource pack folder".
Put the .zip file that you downloaded into the resource pack folder.
The resource pack should now appear in Minecraft, now choose the resource pack and click "Done".
Enjoy having brought the Christmas vibe to the default look of Minecraft, and have a very merry Christmas!
Related Articles