The Paper Cut-Out Resource and Texture Pack is a very cool, very stylized resource pack that makes everything look like it was made out of paper, or paper cut-out. If you have ever paper-crafted something from Minecraft, this resource pack is kind of like that, in that things, blocks, mobs and so on pretty much look like it was formed and glued together by paper and stuff like that.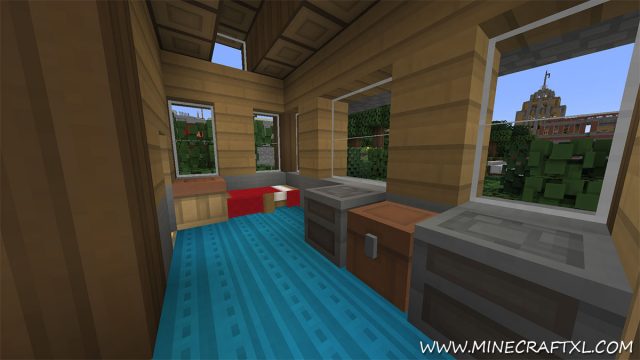 It is a pretty cool pack, and it is looking very good despite its 16×16 resolution, which also means that it won't require much more from your system than default Minecraft does. The style is magnificent, and it also makes the game look a loot smoother, brighter, and much more easy on the eyes. The pack does not require MCPatcher or Optifine either, which some might see as a good thing, although as usual, they still make it look a tiny bit better.
The creator of this pack made it after seeing that so many fans of the game started making paper-craft stuff from it, so he simply reversed the process and made the game look like it was made out of paper in the first place, with great success. However, it is in no way jarring that the game looks like this, in fact it fits very well, and looks pretty cool.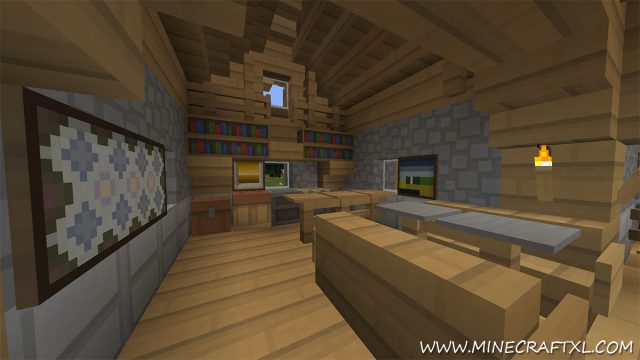 If you want a more stylized Minecraft, that still looks good and not too far from the default game, this is a great pack for you, try it out for yourself and see if you like it. It is also regularly updated, so new biomes and such are also in the style of this pack.
Here is a comparison to the default Minecraft resource pack:
How to install Paper Cut-Out Resource and Texture Pack for Minecraft:
Download the Resource Pack.
Install either MCPatcher or OptiFine.
Start Minecraft.
Press Esc and go to options.
Click on "Resource Packs".
Click on "Open resource pack folder".
Put the .zip file that you downloaded into the resource pack folder.
The resource pack should now appear in Minecraft, now choose the resource pack and click "Done".
Enjoy the new paper-craft look of Minecraft!
Related Articles