If you haven't heard about it before, Splatoon is a recently released title from Nintendo, where you play as a squid whose goal is to compete with and against other squids. You compete by painting as much area as possible in your teams color, which is either orange or blue.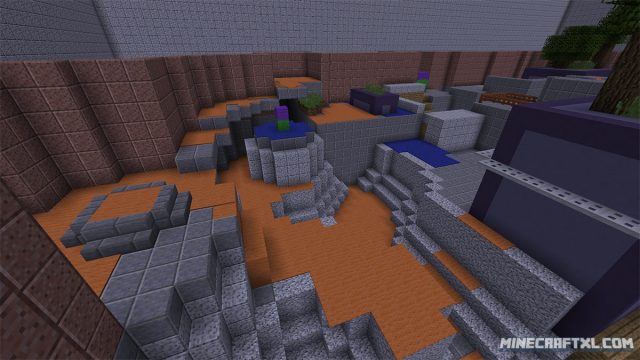 This map is pretty much the same, albeit in Minecraft and restricted somewhat on that account. But since Nintendo doesn't have a habit of porting their games to PC, this is probably your best bet at playing the game on PC. However, the gameplay and objective remains the same: beat the other team by painting as much of the arena as possible in your teams color, which is either orange or blue.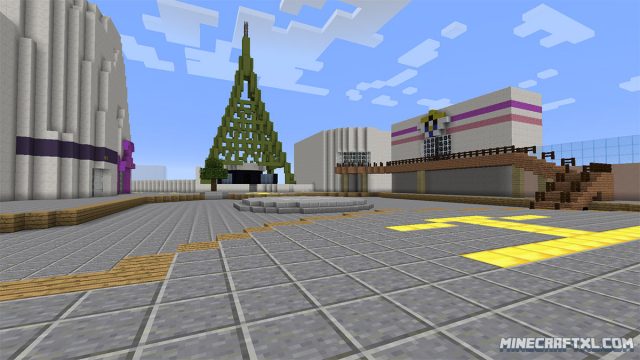 You have several different weapons at your disposal, three in total actually:
The Splat Roller (Diamond Pickaxe) – when you use it, the floor in front of you gets covered in ink
The Splat Charger (Bow) – when you shoot an arrow, the ground beneath it gets covered in ink
Splattershot (Snowball/Egg) – throw them, and whenever they hit the ground, they splatter it with ink.
The map has 2 different gamemodes:
Turf War – Players spread their ink with their weapon of choice, when 3 minutes are up, the score is counted, and whoever with the most ink wins.
Splat Zones – Here the players fight over two zones, when a team controls both zones, a timer will start counting down. If another team manages to wrest control of a zone, they add 15 seconds to the other teams counter. The team that reaces 0 first wins.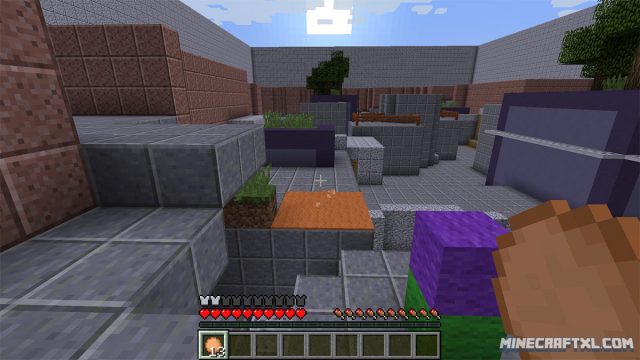 It is a pretty fun map, but it definitively needs to be played with more than one player in order to be proper fun, as it is a team game and, more importantly, one where you play against other players. Sure you can play it alone, but you'll win every time, and no challenges quickly become boring!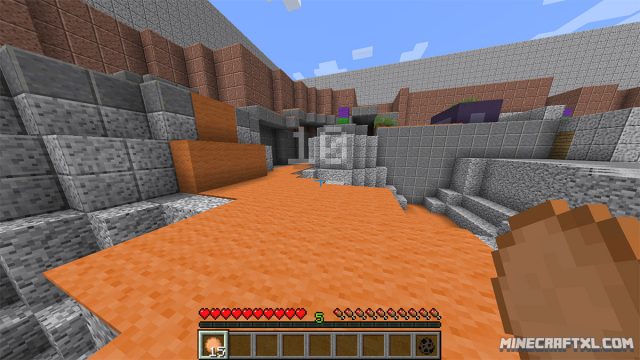 The map requires no further extensions, mods, or anything else in order to function, simply download it and install it for it to function. It also comes with a custom resource pack, both available in the links section below.
How to install the Splatoon Map for Minecraft:
Download the map.
Go to your %appdata%/.minecraft folder.
Open the "saves" folder.
Unzip the map you downloaded, and put the unzipped folder into the saves folder.
Done! The Splatoon map should now be installed and ready to be played, so gather some friends or find a server and have fun!
Related Articles