The Sword Art Online UI changes the mod of the game, and it is especially used for Minecraft Servers dedicated to Sword Art Online, although you can just as well use it yourself in singleplayer.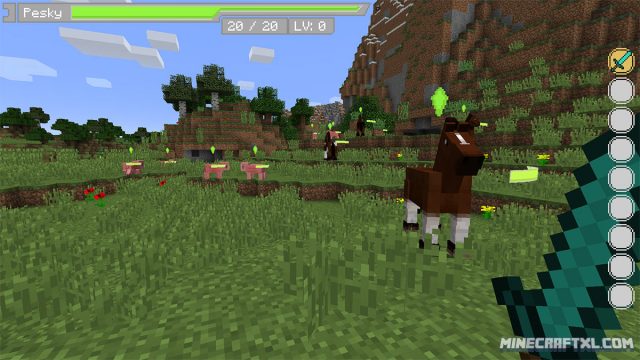 The UI gets a lot more dynamic and immersive, and you're no longer pulled out of the game as much when you use menus, your inventory and such, it feels like you're wearing a mask with some sort of HUD rather than a normal boring gameplay menu that pauses the game and such.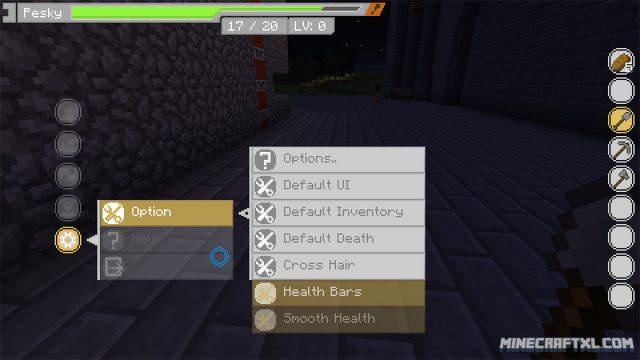 If you're wondering about what Sword Art Online is, it's a very popular Japanese novel, it takes place in the near future and focuses on various virtual reality MMORPG worlds. The novels are very popular in Japan, Taiwan, China, South Korea, Thailand, the United States, Canada, and the United Kingdom, and now you can incorporate some parts of it into your Minecraft gaming!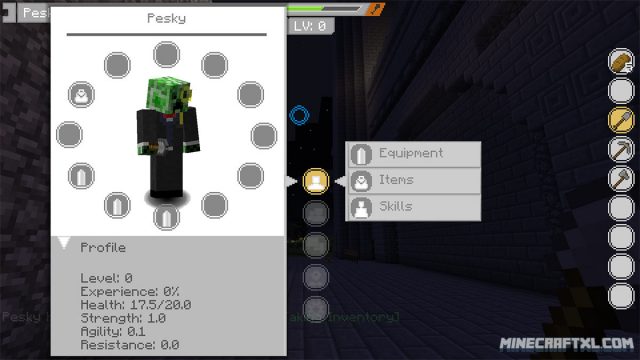 Even if you're not into Sword Art Online, the UI is still pretty neat, it looks less cluttering and at the same time, more gamey. I do have one issue with it, and that is that it can be hard to see just how hungry you are, as you only seem to be notified that you're hungry, not exactly how hungry you are.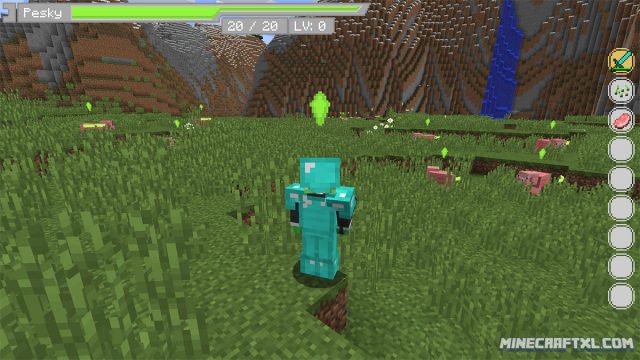 Other than that, it is very nice, even showing health bars for mobs so you know exactly how much health they have, and how much damage you're inflicting on them. You also get a better grasp as how much health you have yourself, as rather than hearts, its clear cut numbers. You level is also prominently displayed, so you're never in doubt of what level you are.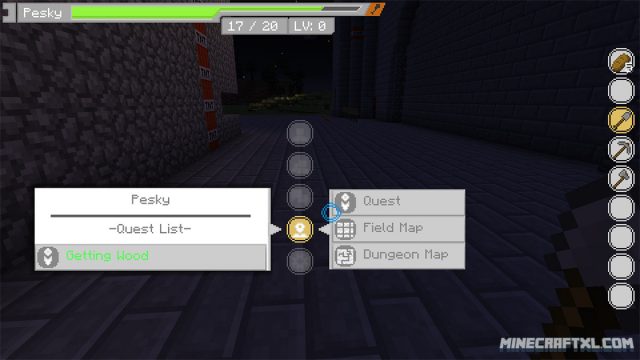 All in all, it is a pretty great mod if you want a new UI that's pretty simple and easy on the eyes, it looks great, works great, and it's even better if you're into Sword Art Online, although you definitively don't have to be to get full enjoyment out of the mod.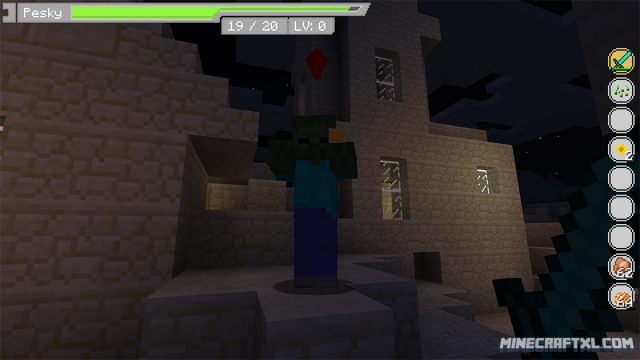 Important: this mod requires Minecraft Forge in order to function.
How to install the Sword Art Online UI Mod for Minecraft:
Download the mod.
Make sure Minecraft Forge is installed and working.
Open your Minecraft folder (in Windows: Start -> Run -> "%appdata%\.minecraft").
Copy the mod .jar file(s) you downloaded to the "mods" folder, found inside the .minecraft folder.
Done! The mod should now be installed and ready to go, enjoy the mod and have fun!
Here's a video showcasing the mod, giving you a better look at what the mod does, and how dynamic it is:
Related Articles