The sequel to the popular Wipeout Map, this map, based on the same TV-show, features the dreaded final Wipeout Zone! This is where the men are separated from the boys, and where the women are separated from the girls! Give it your best and see if you can conquer the final challenge of Wipeout!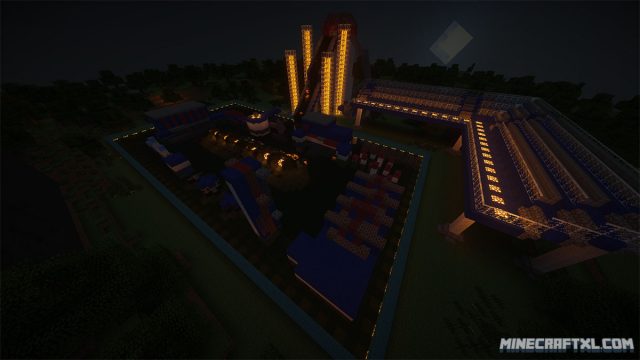 Here, all the contestants who managed to get this far battle it out over the first prize, and because there can be only one winner, the competition is tough.
This map features the same general zone, with similar obstacles, as its TV counterpart, and it is best played with a buddy or two, to heighten the competition and make it more fun.
It features the same general features and rules as its predecessor, with some minor changes. This means that the map has a working timing system (that resets itself this time around) as well as 9 various Wipeout Zone obstacles.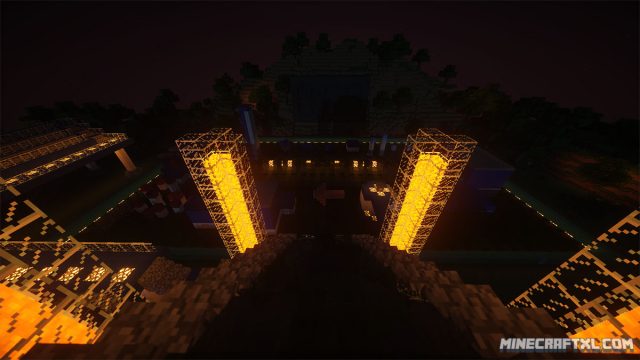 The full list of featured areas are:
1 waterfall
1 piston dodge course
1 ladder parkour course
2 piston waves
2 jumping courses
2 piston obstacles
All in all, 9 obstacles for the competitors to complete, each of varied difficulty.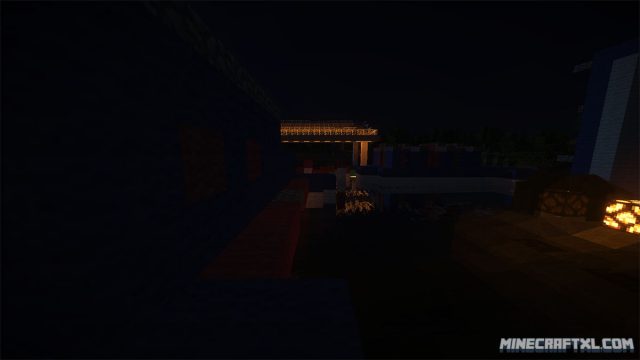 The rules of the map are:
Play on peaceful so mobs don't screw with the map
Don't walk on the cyan wool when competing
You may only proceed to the next part if you successfully completed the previous
Don't worry about resetting the timer, it should do so automatically one a new game is started.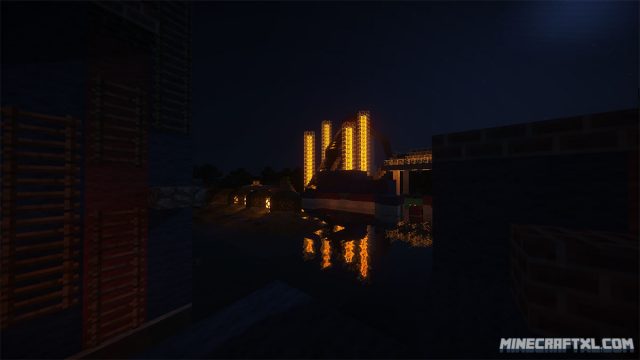 The map comes with a custom texture pack made specifically for The Wipeout Zone, but it is not necessary to enjoy the map or get the proper look, it still looks great without it. Still, it doesn't hurt, and if you want the proper experience, be sure to grab it as well.
If you haven't already, be sure to checkout the first Wipeout Map, especially if you liked this one, or simply just want more Wipeout.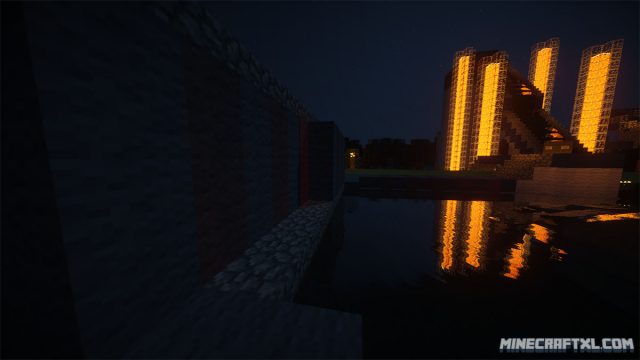 How to install The Wipeout Zone Map:
Download the map.
(Optional): Download and install the texture pack.
Go to your %appdata%/.minecraft folder.
Open the "saves" folder.
Unzip the map you downloaded, and put the unzipped folder into the saves folder.
All set and ready to go, with or without friends, see if you can beat the highscores!
Here is a trailer for the map, check it out:
Related Articles