Tinkers Construct is a mod that adds a whole slew of new interesting features to the game, as well as a heap of new items, tools, weapons, and blocks!
The main feature of the mod is that it allows you to put tools and weapons together in a whole bunch of ways, and then modifying them until they turn into something new and completely different.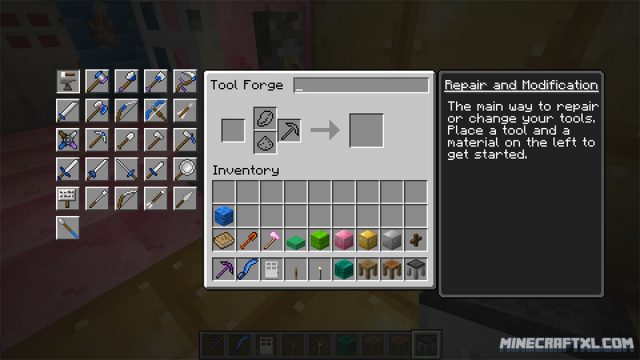 It is recommended that you use a new world with this mod, as it generates some new stuff that can be very helpful, however it is not necessary.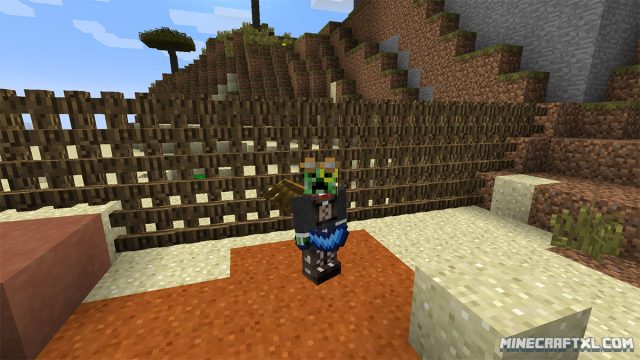 You will be able to create new tools that serves completely new purposes, helping you in your quest in to tame the world. As stated, the mod also includes a whole bunch of new blocks, such as slime blocks, cobalt blocks, aluminium blocks and much more, some of them with unique and special qualities.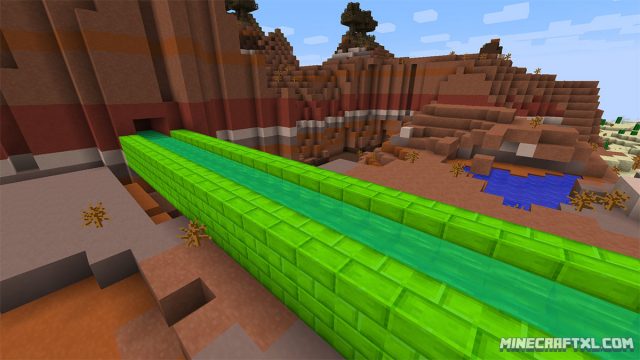 New mobs are also added to the world through this mod, such as new variants of slimes.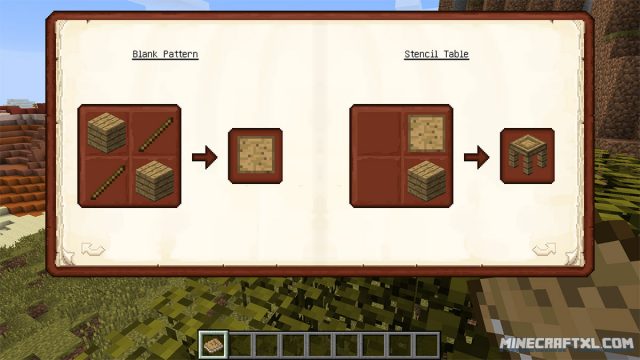 Newer versions of the mod introduces the concept of smelting metals into liquids, and all that could be included in a mod of its own, it can be automated, and used for many various things. Videos featuring this can be found at the bottom of this page.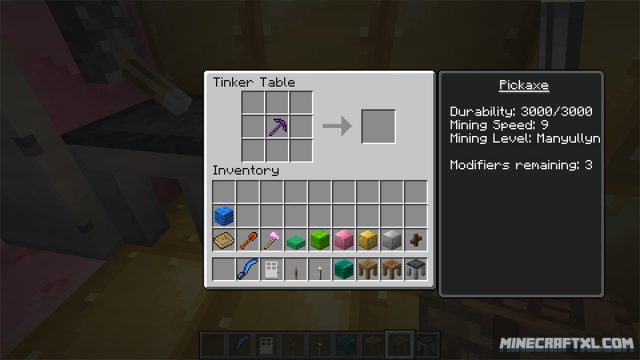 Tinkers Construct requires Minecraft Forge in order to function, as well as another thing called Mantle, found below with the download links.
This might all seem hard and complex, but you are conveniently given a comprehensive guidebook when you launch the game, easily introducing you to the concepts and uses of the mods.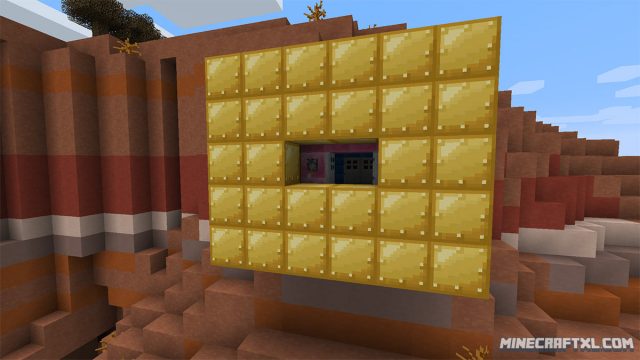 It is a very cool and comprehensive mods, that all kinds of users can find use for, even if you don't care about the more complex parts of the mod, things such as barriers and such is stuff that everyone can use.
How to install the Tinkers Construct Mod for Minecraft:
Download the mod.
Important: Download and install Minecraft Forge.
Open your Minecraft folder (in Windows: Start -> Run -> "%appdata%\.minecraft").
Copy the mod .jar and Mantle .jar, file(s) you downloaded to the "mods" folder, found inside the .minecraft folder.
That's all, Tinkers Construct should now be installed and ready for use, have fun and enjoy the mod!
Here's a tutorial for Tinkers Construct, covering most things from the basics to the endgame weapons and tools, check it out if you're having issues:
And here's a video on how to use and automate the smeltery:
Related Articles